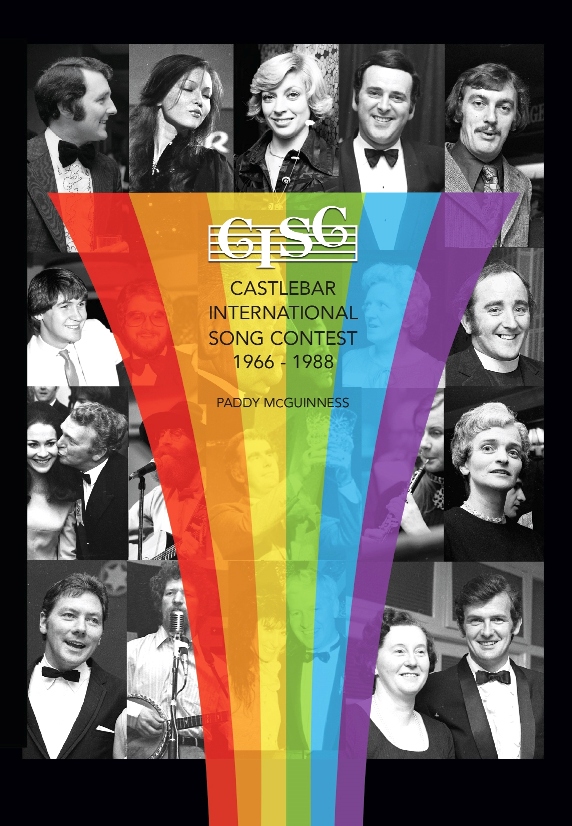 History Of The Castlebar Song Contest Now Available

It started with just 70 entries to find a song that might make the town of Castlebar better known outside of Ireland.

Twenty-two years later it boasted the second highest prize fund for any song contest in the world, having attracted 17,653 entries from songwriters in every continent and becoming and one of RTE's flagship television programmes in that station's annual schedule.

The first contest was staged in the Royal Ballroomm Castlebar, on Monday 10th October 1966 with a total prize fund of £95. It went on to become a week-long festival during the first week of October each year, until it finally finished in 1988.

In between it had become the second richest song contest in the world - only the Yamaha Contest in Japan had a bigger prize fund - while the finals of the contest were relayed on live television from 1970 to 1988.

And now, a magnificently comprehensive history of the contest has been compiled by Paddy McGuinness who was one of the contest's directors on a number of occasions.

The book contains all of the facts and results from each of the contests, as well as reminiscences from many of the participants, including Gay Byrne, Terry Wogan, Mike Murphy and Acker Bilk. It also features lots of photographs - many of which have not been seen before. You may even be included yourself!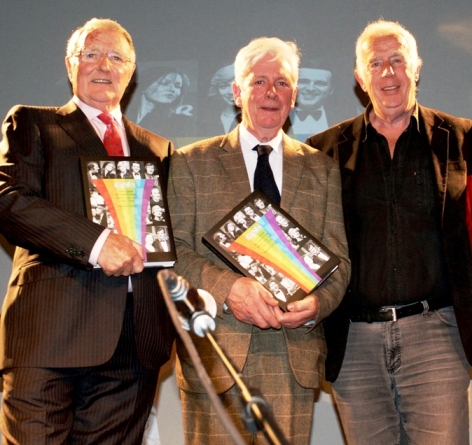 Mike Murphy, Paddy McGuiness and songwriter Brendan Graham pictured at the launch
The book, which is on sale online at

http://www.mayobooks.ie

is a 'must have' for everyone with an interest in music and songwriting.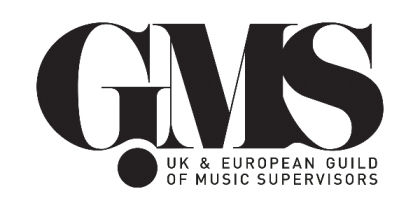 UK-European Guild Of Music Supervisors Launches

The UK & European Guild of Music Supervisors, a non-profit organisation dedicated to raising awareness and understanding of the role of a music supervisor within the entertainment industries including film, television, gaming, advertising, trailers, interactive media and theatre, was launched today, it was announced by Iain Cooke (Amy, Oasis, Supersonic, "The Night Manager"), President of the Guild and Freelance Music Supervisor.

As a newly established entity, the Guild's primary purpose will be to promote the craft of music supervision through the education of the value of music, the advocacy of best practice, and support for the protection of music copyright across all mediums.

A professional music supervisor is employed to oversee various aspects of music related elements of a project or production. Their responsibilities include collaborating with the creative team to develop ideas to enhance the visual medium, working with the composer throughout the entire process from scoring to mixing and negotiating and securing all legal rights of the music.

The Guild will officially launch with a high-profile event on Thursday, 6 April, at Metropolis Studios to include its board members, representatives from rights holders and professionals across all industries including filmmakers, television creatives, producers, agencies and other music supervisors.

"We are delighted to be launching the UK & European Guild of Music Supervisors, building on the success of the North American chapter. We feel there is a genuine need for a Guild to provide a united voice and sense of community amongst music supervisors, both for people working in the industry, and also as a place for future generations to feel inspired, connect with and develop professional relationships with supervisors at the top of their game who can help mentor them on their career path. The impact of music is universal and our ambition is for the Guild to be a place to share ideas, best practice and topical issues which concern the industry at large and a resource for all throughout the creative industries," said Cooke.

Apart from Cooke, the Senior Board members include Abi Leland, Vice President, Founder & Managing Director of Leland Music (John Lewis "Buster the Boxer," Paralympics "We're the Superhumans"); Ayla Owen, Co-Chair, Head of Music at Bartle Bogle Hegarty and The Most Radicalist Black Sheep Music; Duncan Smith, Co-Chair, Senior Music Supervisor at Sony Interactive Entertainment (Gran Turismo Sport, Wipeout Omega); Jacquie Perryman, Co-Chair, Founder of Periscope Music & Media Ltd; Rupert Hollier, Head of the Advisory Board, Music Supervisor and Head of Creative at Metropolis Music Group and Jon Skinner, Secretary/Treasurer, CEO of Music Gateway.

The Advisory Board members include Ian Neil, Director of Film & TV at Sony Music and Freelance Music Supervisor (Free Fire, Kingsman: The Secret Service); Nick Angel, Freelance Music Supervisor (Love Actually, Bridget Jones Diary); Matt Biffa, Music Supervisor at Air-Edel Associates (Harry Potter And The Goblet Of Fire, Paddington); Sarah Bridge, Freelance Music Supervisor (Sky Atlantic's "Guerrilla," upcoming The Sense Of An Ending); Dan Neale, Managing Director at Native Supervision Soho; Dominic Bastyra, Founder and Director of Wake the Town; Ed Bailie, Director and Music Supervisor at Leland Music; Kate Young, Founder of Soho Music Group; Ruth Simmons, CEO of Soundlounge; Matt Kaleda, Music Supervisor and Music Consultant at Felt Music; Maggie Rodford, Managing Director of Air-Edel Associates (upcoming Darkest Hour, Denial) and Karen Elliott, Founder of HotHouse Music (upcoming Wonder Woman, Fantastic Beasts And Where To Find Them).

The Guild will be a resource for both emerging and established professionals, as well as the wider industry, providing knowledge of the craft and the evolving media landscape in addition to offering networking opportunities and mentoring aspiring professionals regardless of their background through masterclasses and seminars.

There will be several membership options available including full membership which requires applicants to have at least four years experience as a music supervisor and meet certain credit requirements, associate membership which will be reviewed on a case-by-case basis, life members for those not currently active in the profession and rights holder membership.

Whilst operating as an independent organisation, the UK & European Guild will collaborate with its equivalent counterparts in North America to address issues relevant to music supervisors worldwide and to safeguard the credibility of the craft.

For further information, please contact:

Soleil Zuanich
Soleil.zuanich@freuds.com
T: +44 (0) 203 003 6489

www.guildofmusicsupervisors.co.uk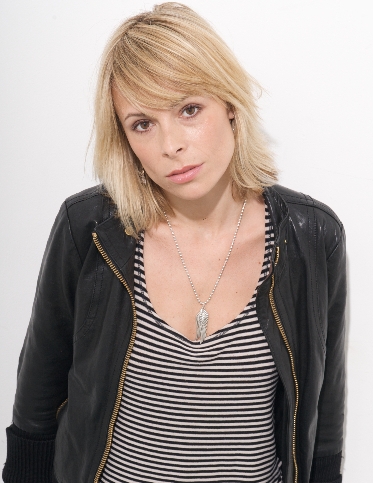 Miranda Cooper Supports ICMP Masters In Songwriting

The Institute of Contemporary Music Performance (ICMP), in partnership with BASCA, has announced the launch of a new ICMP 'Diversity and Equality in Music Scholarship' for their unique Masters (MA) in Songwriting course, worth £7.5k and supported by acclaimed songwriter Miranda Cooper (pictured above).

The purpose of this scholarship is to take positive steps to encourage more individuals from under-represented backgrounds to engage with a postgraduate music degree. It responds directly to the urgent need to increase the proportion of women and those from ethnic minority backgrounds studying music or composition as highlighted in BASCA's 2016 Equality and Diversity in New Music Commissioning report.

ICMP will reserve one place on their Masters (MA) in Songwriting course in September 2017 for an applicant who meets at least one of several diversity criteria - whether students come from a BAME background, have a disability, have previously been in care or are currently a carer, or come from backgrounds less likely to enable attendance at university. The Masters in Songwriting is a highly creative programme designed to enable students to examine, explore and focus on the art and craft of songwriting.

The announcement of this scholarship demonstrates ICMP's continued aim of encouraging increased numbers of students from both within and outside of London to further their education and build successful careers in the music industry.

The scholarship is supported by acclaimed songwriter Miranda Cooper, who has spent more time on the UK chart than any female writer in history, and is the songwriter behind 'Sound of the Underground' and 'The Promise' for Girls Aloud, 'Round Round' for the Sugababes and numerous other hit singles for artists including The Pet Shop Boys, Kylie Minogue, Alesha Dixon and Gabriella Cilmi. Miranda was signed for many years to famed writing and production house Xenomania, by whom she was often described as their 'chief lyricist'.

Regarding the scholarship, Miranda said: "I feel very passionately that songwriting should be accessible to everybody, regardless of their age, gender, class or ethnicity. I am delighted to back this scholarship which gives someone the chance to fulfil their musical dreams".

To apply for the ICMP's 'Diversity and Equality in Music Scholarship' click here.br>
For more information on this story or about the courses that ICMP provides, including a Masters in Songwriting and a BA Degree in Songwriting, contact:

• www.icmp.ac.uk

• 020 7328 0222

• Enquiries@icmp.ac.uk


Dublin Studio Hub Launch Fully Online Song Production Service

Dublin Studio Hub (DSH) has announced the launch of its new & unique online song and music production service, via its site www.dublinstudiohub.com

The project is the brainchild of professional musician, sound engineer, and longtime industry producer Larry Hogan. It was born of the idea that many songwriters, bands, and artists could either not afford, or did not have access to, the big end of the music business.

"The idea of the HUB was born from things I had learned or experienced in the Irish music industry over many years. Firstly, there is so much great Irish musical talent out there, both vocal and instrumental, and I wanted a way to bring that all together into an accessible creative hub for artists and songwriters. Secondly that for every person who knows the music business, there's an artist or musician that doesn't - they don't have connections, haven't done studio work, or just don't know how to take their material to the next level. From these two ideas the Hub was born." (Larry Hogan - Founder Dublin Studio Hub)

Larry Hogan began producing music for clients in 1994, and his team have produced hundreds of tracks for artists, some the biggest names in the business, and some only just starting out. Larry and the DSH production team have worked with artists including The Band , Peter Gabriel, XTC, Tears For Fears, Icehouse, Echo And The Bunnymen, The Corrs , Kila , Christy Moore , Ronan Keating and Brian Kennedy.

The Dublin Studio Hub brings the team's music production and arrangement talents to a wider global audience in a way that makes the music industry accessible. The site, and the online service embodies Larry's production philosophy, which is to make great music, work in an open and honest way with clients and artists, and deliver great value.

"We're trying to take some of the mystery out of the music business, by providing a digital hub where any global songwriter, band, or artist can bring their song or track to be produced. We then take their material and get to work with our session musicians, our vocalists, and one of our production team to give them a polished big-end-of-town studio sound. They can get access to some of the best in the Irish music business. It's win-win for Irish music." (Larry Hogan)

Based in Dublin Ireland, Dublin Studio Hub is a collaboration of professional musicians who have come together under Larry to record and produce music. In addition to working on their own careers in the industry, the artists and players contribute on a work-for-hire basis for DSH projects for online hub clients.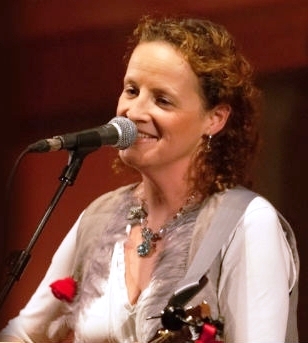 ICMP Announces Hattie Longfield Bursary For Songwriting

The Institute of Contemporary Music Performance has announced the Hattie Longfield Bursary for Songwriting.

Hattie Longfield was a successful London visual artist, a talented emerging songwriter and a much loved and respected member of our Songwriting community at ICMP.

The bursary set up in her name is from donated money which has been raised by Hattie's family, friends, and colleagues, and is designed to reflect her outlook on life and creativity. It is a fitting tribute to her desire to share and encourage her fellow songwriters.

This bursary will allow a talented female songwriter to benefit from 3 years of full time tuition at ICMP as well as joining the community, which includes numerous networking and performing events, and which Hattie helped us to build here in London.

It would ideally suit someone who is keen to use this brilliant opportunity to get fully involved in developing their writing, attending and participating in events and collaborating with as many artists as possible.

Hattie was a talented and inspiring friend to our department and we are thrilled that this award will continue her name and association with us.

For more information on how to apply, and for terms and conditions, check out our Scholarships page at

http://icmp.co.uk/study-at-icmp/scholarships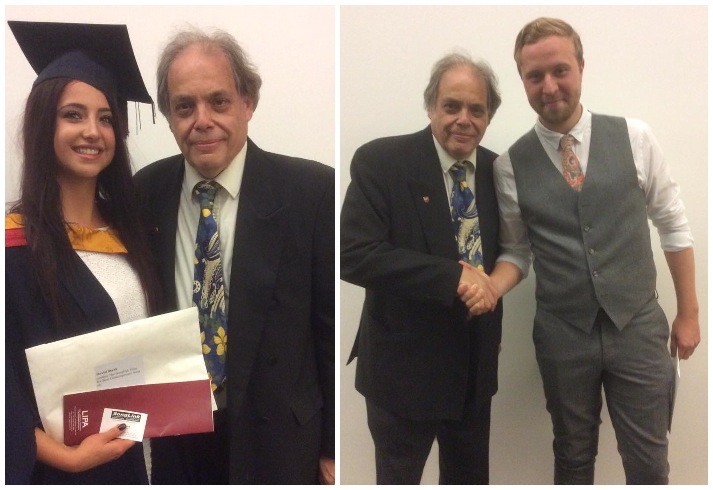 Songlink Prizes Presented At Lipa Graduation

SongLink editor/publisher David Stark presented the annual SongLink Prizes during Graduation Day at LIPA (Liverpool Institute for Performing Arts) to Emma Buckley (aka Ruby Sky) from Derby and Aleksander Raftevold (aka Aleks Grey) from Norway.

Aleks's winning song 'Unstoppable' was also featured as the soundtrack for LIPA's video retrospective which opened the ceremony at the BT Convention Centre, while Emma (winning song 'Prove You Wrong') has been co-writing and recording with various other local artists and writers. They both received prize cheques from David as well as subscriptions to SongLink and other benefits including professional advice and mentoring over the next year.

David Stark, who was made a Companion of LIPA by Sir Paul McCartney in 2006, commented, "As usual it was really hard to choose two winners from the 20+ songwriting students who submitted tracks this year, but Aleks and Emma's songs were both truly outstanding. I feel very confident indeed that they will both go on to achieve major success in the music industry within the next few years, and congratulate them and all the other graduates of 2016."

David has made regular visits to LIPA during the past dozen years presenting master classes, and has also arranged for other special guests to speak at the faculty such as songwriter Don Black, writer/producer Guy Chambers and film/TV composer David Arnold.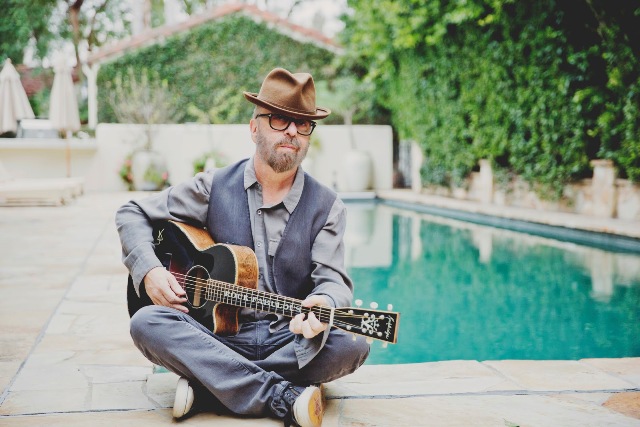 Dave Stewart Heads New Music Gateway Advisory Board

No stranger to the ever-changing world of technology and business, Dave Stewart is renowned for, well...everything. An unquestionable entrepreneur, producer, author, director, photographer, filmmaker and philanthropist, Dave has announced his newest venture as the lead figure of Music Gateway's Advisory Board which includes a pretty hefty set of industry players.

The new board, formed at the beginning of 2016, consists of 12 industry leaders with notable inclusions such as Rob Nunn - CEO of Future Group and Young Entrepreneur of the Year (2012), Andy McQueen - Chairman of Notting Hill Music Publishing, Daniel Jackson - CEO of CORDWW, Robert Singerman - VP of International Publishing at LyricFind, Andrew Pepper - CEO of Snowhill Capital, Rupert Rawcliffe - Partner at SRC and Martin Hess - Ex-VP of HP Computers.

"Music Gateway's been on my radar since first meeting Jon during its infancy and I am really impressed with what they have achieved in such a short period of time. It's a pleasure to be on board helping them progress to the next stage of their development and exciting to be a part of something which has huge potential in aiding the music industry across the board."

Whilst the company has established itself as a niche music industry platform, the vision is to cater for services across the whole creative spectrum including Gaming, TV, Film, Education and all forms of Media enterprise.

"We are taking the company to the next level and it's a pleasure to have the likes of Dave, Daniel, Andy and the rest of the board in place to help steer our development and growth across the creative sphere." Jon Skinner CEO / Founder Music Gateway

The plethora of announcements over the last few months including Red Bull Media House and UPPM (Universal) joining their accounts, the launch of the sync and song pitching tool, their A&R department placing over $150,000 worth of songs in the Asian market, partnerships with prestigious music business events like Midem and Reeperbahn and newly launched UI / Design across the softwares set Music Gateway up to be one of the fastest developing B2B companies in the industry.

Hold tight for further announcements and developments in what's set to be a huge year for the 3 year old company.

About Music Gateway:

Music Gateway is a B2B platform, specifically designed to allow creative and music industry professionals to connect and work together in a global capacity. Developed by industry professionals for industry professionals, the unique software helps streamline the way people connect via projects whether this is through hiring music a professional, collaborating or using it as an A&R to find new talent. Music Gateway removes time-consuming legwork and offers security along with unique, remote working tools. With over 40 project types, thousands and thousands of members and an increasing number of opportunities each month, we've established ourselves as the go to platform for music and creative business.


ISA • International Songwriters Association (1967) Ltd
PO Box 46 • Limerick City • Ireland • Tel 061-228837 • Fax 061-2288379
ISA Website http://www.songwriter.co.uk • Editorial E-Mail internationalsongwriters@gmail.com

International Songwriters Association Limited
Registered In Dublin, Ireland • Company Number 38917
Registered Address • High Chaperal, Raheen Heights, Limerick City, Ireland
Postal Address • PO Box 46, Limerick City, Ireland
For reasons of copyright, unsolicited material must not be sent to International Songwriters Association Limited. Any unsolicited material received may be destroyed. If you decide to send solicited material, send only copies of that material, and not the originals. International Songwriters Association Limited cannot and willl not accept liability for material sent to it

This site is published by the International Songwriters Association Ltd, and will introduce you to the world of songwriting. It will explain music business terms and help you understand the business concepts that you should be familiar with, thus enabling you to ask more intelligent questions when you meet with your accountant/CPA or solicitor/lawyer. However, although this website includes information about legal issues and legal developments as well as accounting issues and accounting developments, it is not meant to be a replacement for professional advice. Such materials are for informational purposes only and may not reflect the most current legal/accounting developments. Every effort has been made to make this site as complete and as accurate as possible, but no warranty or fitness is implied. The information provided is on an "as is" basis and the author(s) and the publisher shall have neither liability nor responsibility to any person or entity with respect to any loss or damages arising from the information contained on this site. No steps should be taken without seeking competent legal and/or accounting advice

Certain pictures used on this Web site are commercial stock footage images of businesses and office environments generally, rather than specific images of ISA, its personnel, facilities or clients. Other pictures used on this site, include library images supplied by (amongst others) the ISA (International Songwriters Association), Dreamstime Library Inc, BMI (Broadcast Music Inc), ASCAP (American Society Of Songwriters, Authors and Publishers), PRS (Performing Rights Society), PPS (Professional Photographic Services), RTE (Radio Telefis Eireann) TV3, and various Public Relations organisations. Also, some pictures have been supplied by the songwriters, performers, or music business executives interviewed or mentioned throughout this website. All such images are and remain the property of the individual owners unless indicated to the contrary