Jim Liddane's Daily Blog

Click to send Jim an email


ISA ē Musicals




ISA's 'Classic Stage Musical'
Every day, we recommend a different London West End or New York Broadway musical which in our opinion offers outstanding songwriting content.

To learn more about the wonderful world of musicals, go to Musicals On Stage

ISA ē Quotes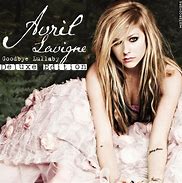 Avril Lavigne
I wrote ďGirlfriendĒ when I was drunk. The chorus was written in two minutes. It took nothing. And what's really cool about ďI Can Do BetterĒ is we wrote it, and then I just ran into the booth, and I sang. I laid down the verse, and ... we just used my demo [take]. It was totally different - so much fun!


Amy Winehouse
Songwriting is an exorcism. I get all my stuff out there. If I didnít have this medium to get my experiences across, I would be lost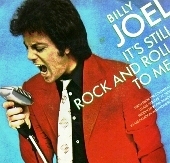 Billy Joel
I consider myself to be an inept pianist, a bad singer, and a merely competent songwriter. What I do, in my opinion, is by no means extraordinary


Bob Dylan
My best songs were written very quickly. Just about as much time as it takes to write it down is about as long as it takes to write it...In writing songs I've learned as much from Cezanne as I have from Woody Guthrie.


John Lennon
"A Day In The Life ". Just as it sounds: I was reading the paper one day and I noticed two stories. One was the drinks heir who killed himself in a car - one of the Guinness family. Tara Brown. That was the main headline story. He died in London in a car crash. On the next page was a story about 4000 holes in Blackburn, Lancashire. In the streets, that is. They were going to fill them all. Paul's contribution was the beautiful little lick in the song "I'd love to turn you on". I had the bulk of the song and the words, but he contributed this little lick floating around in his head that he couldn't use for anything. I thought it was a damn good piece of work.


James Taylor
I started being a songwriter pretending I could do it, and it turned out I could. To be a musician, especially a singer/songwriter - well, you don't do that if you have a thriving social life. You do it because there's an element of alienation in your life. I wish I could say, 'Oh, that would be great to write a song about.' But what I'm doing is assembling and minimally directing what is sort of unconsciously coming out. It's not something I can direct or control. I just end up being the first person to hear these songs.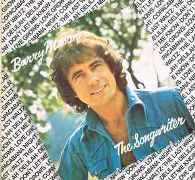 Barry Mason
They asked us to do the score for a film titled "Les Bicyclettes De Belsize" - a beautiful, arty film, no dialogue, about a boy on a bike, who falls in love with this girl on a poster. So Les and I do four or five songs, and the day comes to present them to the moguls, and they say, "Great. Wonderful songs, boys - but where's the title song?" So I said, "With all due respect, you just can't write a song called 'Les Bicyclettes De Belsize'. It's not possible". And they said, "We must have a title song. We're in the studio tomorrow. Please!" So Les and I walk back up Charing Cross Road, quite depressed, go into Francis, Day & Hunter, find an office with a piano, get two strong cups of tea - our drugs! - and that afternoon, we wrote it. And ironically, it was the only song in the movie that meant anything. The others were lovely songs but none of them sold, while "Bicyclettes" is now a standard. So that was a lucky break. We were forced to write it.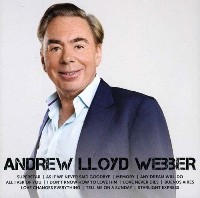 Andrew Lloyd Webber
I've always enjoyed writing, that was how I managed to lie my way into Oxford University with some of the worst exam results on record; I just wrote a very good essay, won a place at Magdalen College, and left after a term because there was nothing theatrical going on there and I was bored out of my mind. I went part-time to the Royal College of Music, but even my father told me it was a waste of time and that they'd educate my music out of me, so I didn't stay there long either. I don't wish to be told how to write a fugue in four parts in the style of Palestrina. Somehow, I don't see that forming queues at a Broadway box office.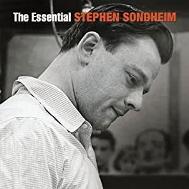 Stephen Sondheim
Clever rhyming is easy, anybody can do itÖOscar Hammerstein II taught me that a song should be like a little one-act play, with an exposition, a development and a conclusion; at the end of the song the character should have moved to a different positionÖCole Porter wrote a valid but entirely different kind of song, in which you take a particular idea and play with it and develop it in terms of cleverness, wit, intellectual or romantic intensityÖThe fact is popular art dates. It grows quaint. How many people feel strongly about Gilbert and Sullivan today compared to those who felt strongly in 1890.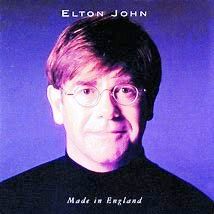 Elton John
If you write great songs with meaning and emotion, they will last forever because songs are the key to everything. Songs will outlast the artist and they will go on for ever if they are good.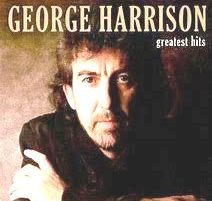 George Harrison
We worked the medley on side two of 'Abbey Road' out carefully in advance. All of those mini songs were partly completed tunes; some were written while we were in India a year before. So there was just a bit of chorus here and a verse there. We welded them all together into a routine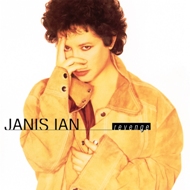 Janis Ian
I write a lot from instinct. But as you're writing out of instinct, once you reach a certain level as a songwriter, the craft is always there talking to you in the back of your head...that tells you when it's time to go to the chorus, when it's time to rhyme. Real basic craft... it's second nature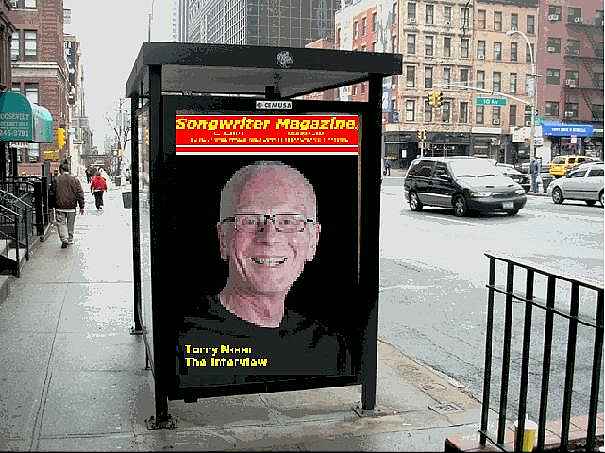 Terry Noon
I remember the first day, walking in to Ambassador Music and seeing a large table, and on it were boxes full of what I presumed were records. But they weren't: they were demo discs. And my boss Lee Pincus said, "These are our songs. What you have to do is to get them recorded by major artists, that's how we earn our money". They were mainly from America, because this was the British branch of an American company, and there must have been about 300 of them, all in alphabetical order. So I remember picking out the first one, playing it, and it was awful. And Lee said, "Get to know them and then make some appointments". And I thought, "Who do I see?" Luckily there was a guy there named John Beecher who saw my predicament and helped me with a few suggestions. And I think the first person I saw was Tony Hatch, who was fine. He listened to ten songs and said he'd hold one, and then I went round and saw a few other people, but I just didn't get into it at all. And Lee also said, "Go up to the BBC and get some airplay on the records we have out", and again I didn't know what to do. I remember going to the BBC and trying to plug songs and I got nowhere, and I thought, "This is not for me". I wasn't being lazy, I just didn't know what to do and I wasn't learning. So I left!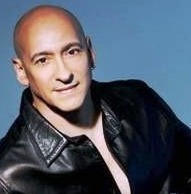 Allen Rich
At the same time I had my waiter's job I was selling shoes on the weekend at Venice Beach. My friend Robert, who was also a songwriter, imported shoes from Australia and told me that he had a very big music clientele and there was a record producer who used to come who would buy lots of shoes and that if he came again to buy more pairs he would introduce me to him. And the producer, Howie Rice, came and he introduced me to him. I told him I was a songwriter and he told me to send him a tape. So I sent him a tape and one day, or night I should say, I got awakened from a dead sleep at 3 o'clock in the morning. I said "Who is this? Is everything okay?" He said "Hey, it's Howie Rice. How are you?" like it was 5 o'clock in the afternoon, except it was three in the morning. He said "I really like your songs." I thanked him and said we should get together some time. The first time we got together I wrote two songs with him for Patti LaBelle's platinum album 'Winner In You' and one of the songs, "Something Special (Is Gonna Happen Tonight)," became the theme song to 'Outrageous Fortune', the movie with Bette Midler. Then I wrote a song with him and Jeff Pescetto, "Lovin' On Next to Nothin'" that became a # 1 R & B song with Gladys Knight that Howie produced.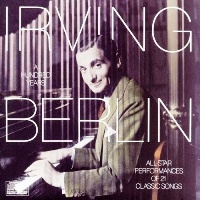 Irving Berlin
You can't write a song out of thin air. You have to feel and know what you are writing about. Talent is only a starting point. You've got to keep working that talent. Someday I'll reach for it and it won't be there.Life is 10 percent what you make it, and 90 percent how you take it. The toughest thing about success is that you've got to keep on being a success. After you get what you want you don't want it. The song is ended, but as the songwriter wrote, the melody lingers on.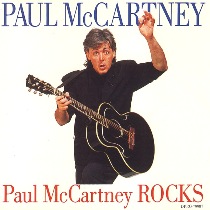 Paul McCartney
The great thing about John and I in the old days was that we didn't have tapes - but that was great because it focused us. We used to say to each other, 'if we can't remember it tomorrow, it's no good.' How memorable is a song that you wrote last night and you can't remember this morning? It's not good.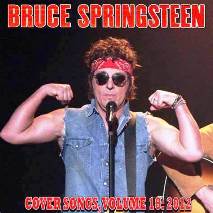 Bruce Springsteen
I was always concerned with writing to my age at a particular moment. That was the way I would keep faith with the audience that supported me as I went along...I'm a synthesist. I'm always making music. And I make a lot of different kinds of music all the time. Some of it gets finished and some of it doesn't...The best music is essentially there to provide you something to face the world with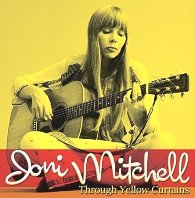 Joni Mitchell
You could write a song about some kind of emotional problem you are having, but it would not be a good song, in my eyes, until it went through a period of sensitivity to a moment of clarity. Without that moment of clarity to contribute to the song, it's just complaining


Brian Wilson
It started out that my mom and dad took a little vacation to Mexico and they left $250 for food. But instead of food we went and bought some instruments. We got a bass, guitar and a set of drums. ... I was 19. Dennis was 15. Carl was 17. Mike was 18. Al was 19. And so we wrote a song called "Surfin'" in my living room. We were all playing and singing and Mike and I wrote a song called "Surfin'" and that's how it all started....The idea of taking a song, envisioning the overall sound in my head and then bringing the arrangement to life in the studioÖwell, that gives me satisfaction like nothing elseÖMy state of being has been elevated, because Iíve been exercising, writing songsÖNo masterpiece ever came overnight. A personís masterpiece is something that you nurture along.Ē


John Lennon
"Do You Want To Know A Secret". The idea came from this thing my mother used to sing to me when I was one or two years old, when she was still living with me. It was from a Disney movie: "Do you want to know a secret? Promise not to tell/You are standing by a wishing well." So, with that in my head, I wrote the song and just gave it to George to sing. I thought it would be a good vehicle for him, because it had only three notes and he wasn't the best singer in the world.

"I Wanna Be Your Man " was a kind of lick Paul had - 'I wanna be your lover, baby. I wanna be your man.' I think we finished it off for the Stones. They wanted a song and we went to see what kind of stuff they did. Mick and Keith heard we had an unfinished song. We sort of played it roughly to them and they said, 'Yeah, OK, that's our style.' But it was only really a lick, so Paul and I went off in the corner of the room and finished the song off while they were all still sitting there talking. We came back, and that's how Mick and Keith got inspired to write... because, 'Jesus, look at that. They just went in the corner and wrote it and came back!' You know, right in front of their eyes we did it. So we gave it to them. It was a throw-away. The only two versions of the song were Ringo and the Rolling Stones. It shows how much importance we put on them. We weren't going to give them anything great, right? I believe it was the Stones' first record.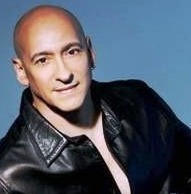 Allen Rich
I got a job as a waiter at The Source in Los Angeles, a famous restaurant, unbeknownst to me at the time, where a scene from "Annie Hall" was shot. It was a block away from my house. It was also a major hangout for music people and I met all these famous songwriters and recording artists there. I was their waiter. I was so frustrated because I'd see everybody's name on the credit cards and I couldn't believe who they were, and I didn't want to wait on them, I wanted a songwriting career like them. I used to tell the songwriters and artists at the restaurant that I was a songwriter but it was hard for anybody to take me seriously when I was wearing a black apron and taking their orders. I'd go in the kitchen and start to cry and say "How am I ever going to get out of this restaurant and make it as a songwriter?" And the manager of the restaurant once said "Oh, you're going to be here for a lifetime." But I ate, slept and breathed music and was very driven and determined and my manager didn't believe me when I gave my notice. He thought I was kidding. I still kept my job after I wrote songs for Patti LaBelle and Gladys Knight. But that same year after I co-wrote my three Barry Manilow songs, I said "Hasta la vista, baby!" and never looked back.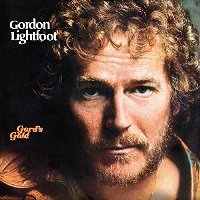 Gordon Lightfoot
'If You Could Read My Mind' was written during the collapse of my marriage. My daughter got me to correct 'The feelings that you lacked' to 'The feelings that we lacked'.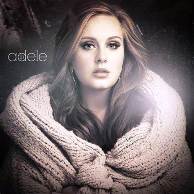 Adele
The way I write my songs is that I have to believe what I'm writing about, and that's why they always end up being so personal - because the kind of artists I like, they convince me, they totally win me over straight away in that thing. Like, 'Oh my God, this song is totally about me.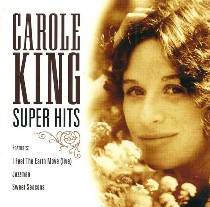 Carole King
I'm a songwriter first. Sensitive? humbug. Everybody thinks I'm sensitive. In my career I have never felt that my being a woman was an obstacle or an advantage. I guess I've been oblivious.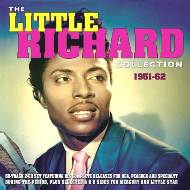 Little Richard
I've never gotten money from most of those records. And I made those records. In the studio, they'd just give me a bunch of words, I'd make up a song! The rhythm and everything. 'Good Golly Miss Molly'! And I didn't get a dime for it.


Lamont Dozier
I don't think about commercial concerns when I first come up with something. When I sit down at the piano, I try to come up with something that moves me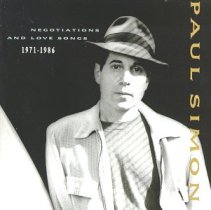 Paul Simon
How you begin a song is one of the hardest things. The first line of a song is very hard. I always have this image in my mind of a road that goes like this [motions with hands to signify a road that gets wider as it opens out] so that the implication is that the directions arte pointing outward. Itís like a baseball diamond; thereís more and more space out here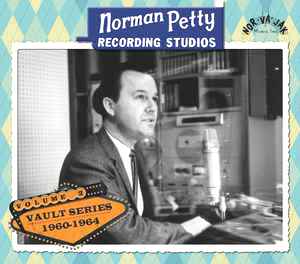 Norman Petty
First, he honest with yourself in self-criticism of your ideas. You must believe that what you are doing is different and good, and that it will evoke memories or active thinking in the mind of your listener . . . will bring to life the fact that music is a great denominator in every person's life. Next, the best possible presentation is important, including both your best ideas and a good sound. Probably most people listen for good and different ideas than for good sound, but having both helps. Don't forget connections . . , they are very important to the writer . . . knowing as many artists as possible, being able to communicate with responsible people in music publishing, in recording, in artist representation . . . and you also need patience, but coupled with confidence in yourself. When you have selected a publisher you feel will do the best job for you - give the publisher a chance to work for you.If he is the right publisher and if he believes in you and your song, you will have little need to prod activity on your behalf. After all, the publisher agrees to accept your work because he feels that it will be successful and make money for a long time to come; accordingly the sooner it starts to make money, the happier he will be. But above all - keep writing and practising your craft".


Paul Anka
I had this talent for these stupid little teenage songs. I just couldn't get anyone to sing my songs, so I had to sing my own tunes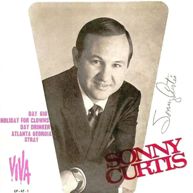 Sonny Curtis
Well I wrote most of 'Walk Right Back' one Sunday afternoon, while I was doing my basic training in California, just after I went in the army, although I had the guitar riff for a while. And then Lady Luck stepped in. I never was much for guns, and still am not really into them, but out of 250 men in our unit in basic training, six of us fired expert, and I was one of the six!Anyway, for firing expert, they gave me a three-day pass, and I went straight down to Hollywood, and the Crickets were there, and so were Don and Phil, who were doing some acting classes for movies - they had just signed for Warner Brothers. So J.I. told me to sing the song for Don - actually I had only one verse written - and Don called Phil down, and they worked out a gorgeous harmony part. So they said, "If you write another verse. we'll record it". Anyway, I went back to base, and wrote a second verse, and put it in the mail to them, and next morning, I got a letter from J.I. to tell me that the Everlies had already recorded the song before they got my letter - they had simply recorded the first verse twice! And that's the version that was released, and that's the version that was the hit! The joke is that Perry Como and Andy Williams and a whole bunch of others including myself, recorded the song with the second verse included, but when Anne Murray did it in 1978, she just did the same as the Everlies, just the one verse - and that was a big hit all over again - so maybe the second verse was never meant to be!

ISA ē International Songwriters Association (1967)
internationalsongwriters@gmail.com






Cookies Policy ē Privacy Policy ē Copyright

Legal Notice
This site is published by the International Songwriters Association, and will introduce you to the world of songwriting. It will explain music business terms and help you understand the business concepts that you should be familiar with, thus enabling you to ask more pertinent questions when you meet with your accountant/CPA or solicitor/lawyer.

However, although this website includes information about legal issues and legal developments as well as accounting issues and accounting developments, it is not meant to be a replacement for professional advice. Such materials are for informational purposes only and may not reflect the most current legal/accounting developments.

Every effort has been made to make this site as complete and as accurate as possible, but no warranty or fitness is implied. The information provided is on an "as is" basis and the author(s) and the publisher shall have neither liability nor responsibility to any person or entity with respect to any loss or damages arising from the information contained on this site. No steps should be taken without seeking competent legal and/or accounting advice
Home ē Interviews ē Writing A Song ē Obituaries