Introduction by Jim Liddane
This page will explain our policy on Cookies; (yes, we have them to track which pages are popular and which are not), Your Rights; (we do our utmost to make sure that your rights are never infringed), Your Privacy; (you are entitled at all times to a guarantee ofl privacy), AI - Artificial Intelligence; (we are all in favour of it - well this week anyway!), and Copyright; (of the contents of this site).

All contributions and suggestions for this page are gratefully welcomed.
The ISA And Cookies
The ISA has very strict Cookie, Privacy and Rights policies.

The International Songwriters Association may modify any of its Policies from time to time. The ISA will notify any changes by posting those changes here. Any changes to our Policy will become effective when the updated policy is posted. Your use of the site, or your provision of personal information to use the Services following such changes, will indicate your acceptance of the revised Privacy Policy.

If you do not accept any of our Policies, please do not use this Site, or our Services.

This page was last revised on 27th May 2023

COOKIES

Cookies are text files that a Web browser stores on a user's machine. They can used by websites for authentication, storing website information/preferences, such as the pages you visit, how often you visit, how long you stay on each page etc.

However, they can also be used to work out your location, your IP address, the type of hardware you are using to browse the site, etc.

And if they are really intrusive, they can renain after you have left the site which put them there in the first place, and perhaps track which other websites you visit, and thus work out what your interests are.

Of course, cookies do not have to be malicious.

For example, by using to use cookies on our website, we can identify which pages you visited most and perhaps increase the amount of information on those pages. Similarly, if we can tell how long (or how short!) you stayed on a page, we can modify the page to make it more interesting (or at least less boring!).

Similarly, cookies can enable us to identify which fonts are available on your hardware, and accordingly we can change the layout you see so as to suit your browser.

And of course, to satisfy our massive egos, we could work out how many visitors we were getting each minute of the day, and marvel at our wonderful site, and their good taste.

(Actually we once did that. At 3.54pm on the 18th October 2016 - our 49th birthday - we used StatCounter to take a snapshot of the number of people viewing the site at that very moment. You can still see that snapshot if you click on The ISA on the menu page).

It is widely estimated that 90% of all websites use cookies for one reason or another.

Does the International Songwriters Association use any cookies?
Yes, We use a service provided by StatCounter, which counts each visitor to our site, which page(s) they visit, and similar information. These cookies also inform us of your ISP address, your approximate location in terms of city or country, plus the type of machine you have used to visit the site etc.

However, International Songwriters Association may embed content from, or link to, third-party websites and services, including social media platforms, video platforms etc, that are outside of our control.

While we encourage all sites to implement policies and practices that respect the privacy of vocotprs, obviously, the ISA is not responsible for the practices or the content of anybody else's site, nor are we responsible for the security or privacy of any information collected by other websites or other services.

If I email International Songwriters Association, will you then store my name and/or contact information?
The International Songwriters Association always tries to respond to queries from the general public (non-members) who request advice or assistance, or who simply wish to comment on songwriting in general.

In the case of these non-members of the International Songwriters Association, the ISA does not seek, gather or store any information (including e-mail addresses, IP addresses, telephone numbers, or postal addresses).

Any information contained in, or which might be derived from such emails, telephone calls or letters as are sent to us by a non-member, is deleted once

(a) a reply has been sent, or

(b) any request contained in that communication has been acted upon, unless there is a continuing need to retain it for the purposes of ongoing correspondence. (For example, if you send us a query, and we require further information from you in order to answer that query, we may hold the original email or letter until such time as the extra information can be added to it.)

Accordingly, every communication which requires a follow-up response from the ISA, should be accompanied on each separate occasion by an email or postal address or telephone number, as the ISA will not have automatically gathered or stored such information from the previous communication.

Naturally, if you are invited to become a member of the International Songwriters Association, then we will obviously need a name and some form of contact information (such as a postal or email address), and such information will obviously be stored by us. (See PRIVACY OF MEMBERS below for further information).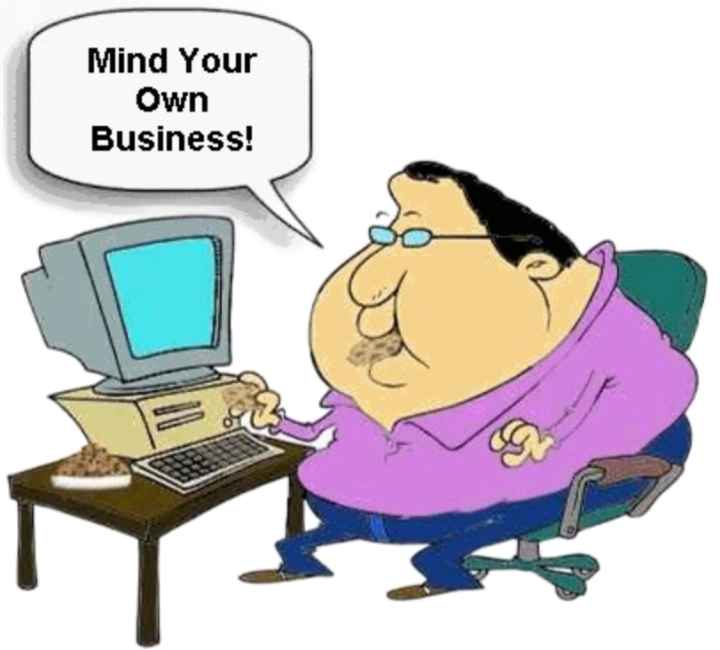 The ISA And Privacy


PRIVACY POLICY



It is the policy of the International Songwriters Association. hereinafter referred to either as International Songwriters Association or the ISA, to safeguard totally, the privacy of both its members, and of visitors to its website.

THE ISA WEBSITE

Your use of this site or your provision of personal or other information to use the ISA Services, indicates your acceptance of the above Policies.

THE PRIVACY OF VISITORS

The International Songwriters Association always tries to respond to queries from the general public (in other words non-members) who request advice or assistance, or who simply wish to comment on songwriting in general.

In the case of these casual visitors or non-members of the International Songwriters Association, the ISA does not seek, gather or store any information (including e-mail addresses, telephone numbers, or postal addresses).

Any information contained in, or which might be derived from such emails, telephone calls or letters as are sent to us, is deleted once

(a) a reply has been sent, or

(b) any request contained in that communication has been acted upon, unless there is a continuing need to retain it for the purposes of ongoing correspondence. (For example, if you send us a query, and we require further information from you in order to answer that query, we may hold the original email or letter until such time as the extra information can be added to it to enable us to respond.)

Accordingly, every communication from a non-member which requires a follow-up response from the ISA, should be accompanied on each separate occasion by an email or postal address or telephone number, as the ISA will not have automatically gathered or stored such information from a previous communication.

THE PRIVACY OF MEMBERS

In the case of members of the International Songwriters Association, the ISA may receive and store the following information:

(a) Name of the member, where and as supplied by that member:

(b) Postal address of the member, where and as supplied by that member:

(c) Email address of the member, where and as supplied by that member:

(d) Email or postal communications where and as supplied by that member, including material forwarded to the International Songwriters Association for the purposes of examination, evaluation or copyright protection.

International Songwriters Association does not seek, gather or store any telephone or fax numbers, nor does it seek, gather or store any financial or banking information such as credit card or bank account details, nor does it seek, gather or store dates of birth, gender, or any other personal information whatsoever.

International Songwriters Association will only retain any information given to it by a member for as long as there is, in the opinion of International Songwriters Association, a continuing need to retain it.

Your use of this site or your provision of personal or other information to use the ISA Services, indicates your acceptance of the ISA Privacy Policy.

The International Songwriters Association may modify the above Policy from time to time. The ISA will notify these changes by posting changes here. Any changes to the above Policy will become effective when the updated policy is posted. Your use of the site or your provision of personal information to use the services following such changes, will indicate your acceptance of the revised Privacy Policy.

SECURITY

While International Songwriters Association does its best to protect all information sent to it, no security system is impenetrable, and International Songwriters Association cannot therefore ensure or warrant the security of its database, nor of such information you decide to transmit to the ISA via the internet. Accordingly you do so at your own risk.

If you do not accept the above disclaimer, then you must not transmit information to us.

SECRECY OF INFORMATION

No information whatsoever about any member or former member, including confirmation of membership or non-membership, will be disclosed by International Songwriters Association or shared with any third party whatsoever, except in the following circumstances:

(a) where it is necessary to protect the rights and property of International Songwriters Association as well as to comply with any applicable law or valid legal process. This includes, but is not limited to:

(1) requests by government or law enforcement agencies, where we may disclose any information we have in our possession to law enforcement or government officials in response to any inquiry or investigation or if in our sole discretion, we believe it is necessary or appropriate in connection with any investigation or activity that is or may be illegal or may expose the ISA, or you, or another ISA member, to legal liability:

(2) disclosures we are legally required or entitled to make under any enactment, rule of law or by the order of a court.

International Songwriters Association will not supply the e-mail, postal address or telephone number of any member to a third party, unless requested in writing by the aforesaid member to so do, or if we are compelled under any enactment, rule of law or by the order of a court.

DISCLOSURE 0F INFORMATION

Any person may request a copy of any information held on them by the International Songwriters Association, and can have such information corrected or updated at any stage.

Such requests should be made as follows:

(a) Email to internationalsongwriters@gmail.com

(b) Post to International Songwriters Association, PO Box 46, Limerick City, Ireland

(c) Phone to +353-61-228837

If you are not satisfied with the response of the ISA to your request, you may contact the Data Protection Commission.

Such contact should be made as follows:

(a) Email to info@dataprotection.ie

(b) Post to Data Protection Commission, Canal House, Station Road, Portarlington, R32 AP23 Co. Laois, Ireland

(c) Phone to (Lo-Call Number) 1890 252 231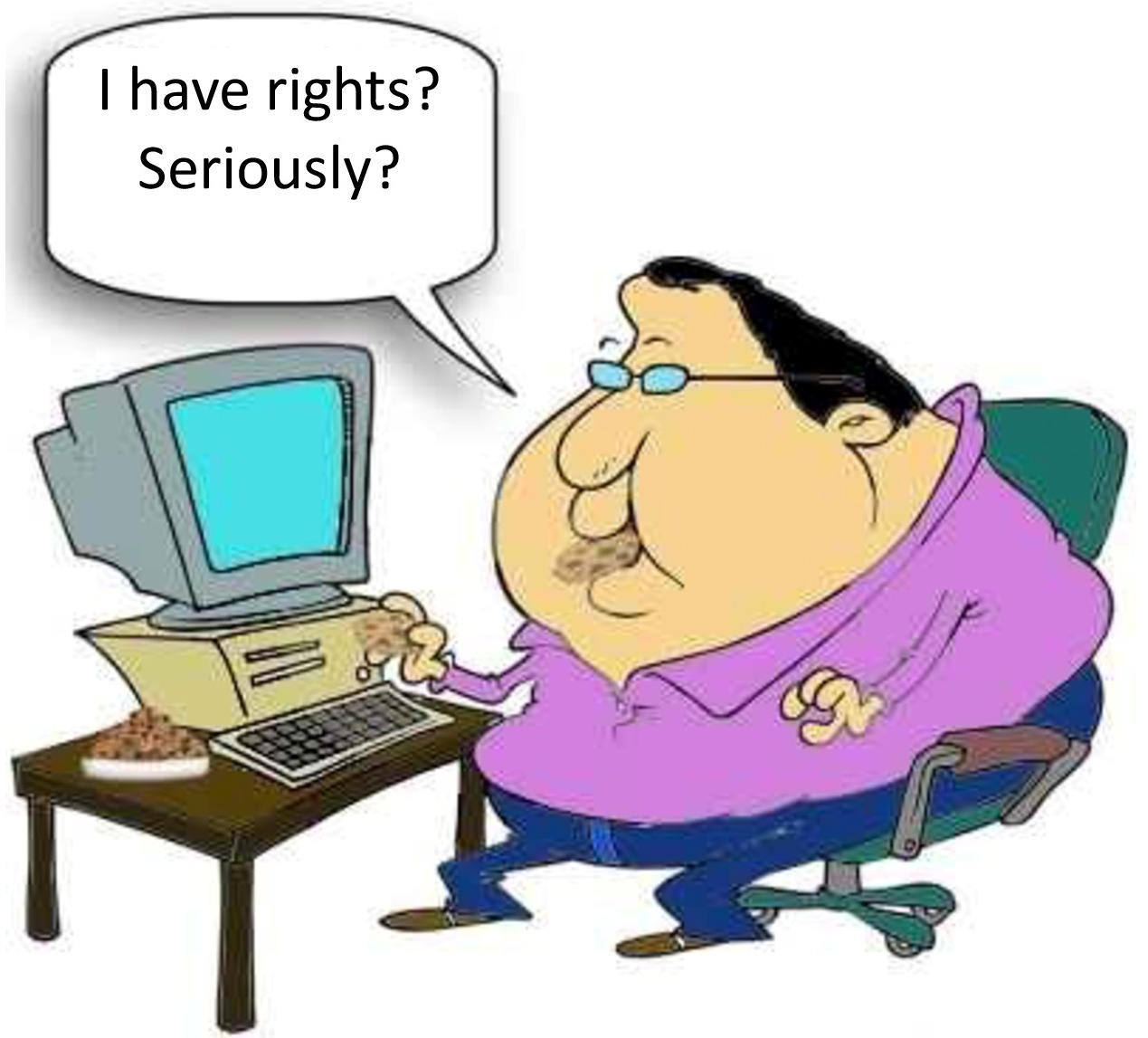 The ISA And Your Rights
International Songwriters Association Members are entitled to speedy and courteous service at all times.

In return, International Songwriters Association members are required to deal promptly and courteously with other ISA members, and with the ISA itself.

Failure to act or communicate courteously, with either other members of the International Songwriters Association or with the ISA itself, may result in the ISA's refusal to accept an application for membership, or the withdrawal of an existing membership. This helps to protect the excellent spirit of co-operation between our members, which has built up over 50 years.

Membership of the International Songwriters Association is a privilege, not a right, and is at the total discretion of the International Songwriters Association.

International Songwriters Association reserves the right to refuse membership to any person without giving any reason whatsoever.

International Songwriters Association also reserves the right to withdraw membership from any person at any time, without giving a reason.

Membership of the International Songwriters Association is limited from time to time, to preserve the quality of service provided to our existing members.

The ISA site contains links to other Internet sites. We encourage all third parties to implement guarantees that respect the rights of our users. However, ISA is not responsible for the practices of anybody else's website.

The ISA welcomes any suggestions which might improve on or in any way strengthen the existing rights and privacy of its Members.

Your use of this site or your provision of personal or other information to use the ISA Services, indicates your acceptance of this Rights Policy.

FINALLY

• This page was last revised on 27 May 2023.

• Your use of this site or your provision of personal or other information to use the ISA Services, indicates your acceptance of the above Policies.

• The International Songwriters Association may modify the above Policies from time to time. The ISA will notify these changes by posting changes here. Any changes to the above Policies will become effective when the updated policy is posted. Your use of the site or your provision of personal information to use the services following such changes, will indicate your acceptance of the revised Privacy Policy.

• The International Songwriters Association welcomes any comments on how it might improve any of the policies for both its members and casual visitors to its site. It is also grateful for any suggestions as to how to improve the clarity of the information on this page.
The ISA & Artificial Intelligence
AI or Artificial Intelligence has been making headlines a lot in recent times - some of them fantastical, some of them merely fanciful, but a lot of them, eminently achievable.

Like everybody else involved with music, we have ourselves experimented a little with AI. We have for example, produced in seconds, quite acceptable instrumental tracks of the background music variety, and we too can see its potential for working with vocals, and indeed song creation in general.

However, our main use of AI on this site has been via one of the AI platforms, ChatGPT, and accordingly, in case you are totally unfamiliar with AI - we decided to first ask ChatGPT to explain it all to us!

This is the transcript of that exchange.

Jim Liddane
Can you give me a simolified definition, and history of "artificial intelligence (AI)?"

ChatGPT
Certainly! Here's a simplified definition and history of artificial intelligence (AI).

Artificial Intelligence (AI) means making machines smart and capable of doing things that typically need human intelligence, like understanding language, recognizing images, and making decisions. It's like teaching computers to think and learn.

The idea of AI goes way back in stories and myths, where people imagined robots or intelligent beings. But in the mid-1900s, scientists started working on it seriously. They coined the term "artificial intelligence" and even held an international conference to explore the possibilities.

At first, AI progress was slow because computers weren't powerful enough, and the problems were very complex. In the '80s and '90s, there were some successes, like systems that mimicked human experts in specific fields. But they couldn't handle real-world complexity and uncertainty very well.

Then, things changed in the late '90s and early 2000s. Researchers made breakthroughs in a type of AI called machine learning. It allows computers to learn from data without being explicitly programmed. This led to big advancements in areas like image and speech recognition and self-driving cars.

Today, AI is everywhere, from voice assistants on our phones to recommendation systems on streaming platforms. It's also used in industries like healthcare and manufacturing. Scientists continue to work on AI to make it more explainable and ethical. They're even trying to develop machines that can outperform humans in any mental task, called artificial general intelligence (AGI).

So, AI is about making machines smart, and it has come a long way, changing the world and opening up exciting possibilities for the future.

Jim Liddane
Thank you very much.

ChatGPT
You're welcome! I'm glad I could help. If you have any more questions, feel free to ask.

Well that is what ChatGPT has to say about ChatGPT!

So how do we use it on this site?

So far, we have used it mainly to marshall our scattered thoughts into something approaching coherence, and of course to polish our language skills (or lack of same!).

We do not use it for "facts", because although ChatGPT can supply facts, its vast database or library stops at a point in recent years, so that it is never completely up to date.

Also, we note that ChatGPT itself warns:

"While we have safeguards in place, the system may occasionally generate incorrect or misleading information and produce offensive or biased content. It is not intended to give advice".

So, is it (as its proponents would say) merely anther useful tool, or (as its detractors would insist), a mechanism whereby machines can take over the world?

Don't ask us. Right now, we are happy to use it as a useful tool. In the future, who knows what it will morph into!

We have a page dedicated to AI, so if you click on Songwriting & Artificial Intelligence, you may (or may not!) become slightly better informed on this fast-moving subject.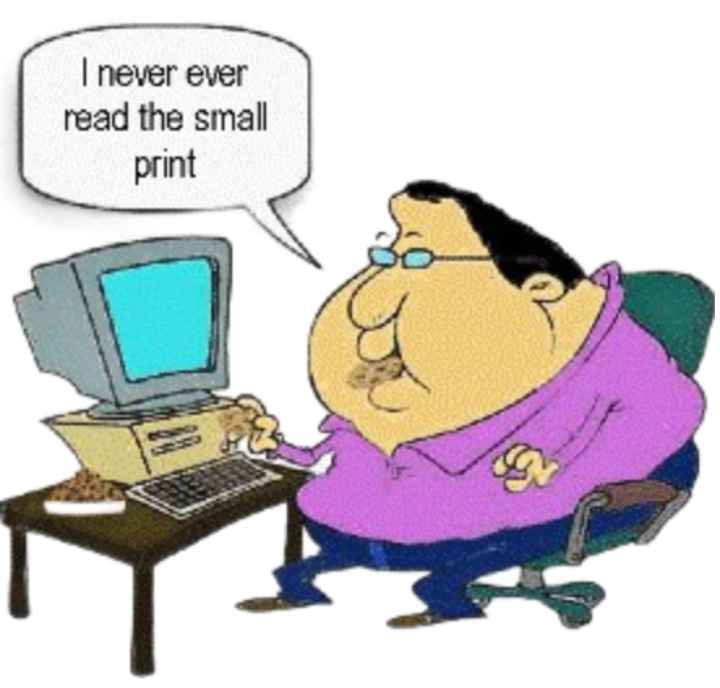 The Small Print
Disclaimer
This site is published by the International Songwriters Association, and will introduce you to the world of songwriting. It will explain music business terms and help you understand the business concepts that you should be familiar with, thus enabling you to ask more intelligent questions when you meet with your accountant/CPA or solicitor/lawyer.

However, although this website includes information about legal issues and legal developments as well as accounting issues and accounting developments, it is not meant to be a replacement for professional advice. Such materials are for informational purposes only and may not reflect the most current legal/accounting developments.

Every effort has been made to make this site as complete and as accurate as possible, but no warranty or fitness is implied. The information provided is on an "as is" basis and the author(s) and the publisher shall have neither liability nor responsibility to any person or entity with respect to any loss or damages arising from the information contained on this site. No steps should be taken without seeking competent legal and/or accounting advice.
Images
Certain pictures used on this Web site are commercial stock footage images of businesses and office environments generally, rather than specific images of ISA, its personnel, facilities or clients. Other pictures used on this site, include library images supplied by (amongst others) the ISA (International Songwriters Association), Dreamstime Library Inc, BMI (Broadcast Music Inc), ASCAP (American Society Of Songwriters, Authors and Publishers), PRS (Performing Rights Society), PPS (Professional Photographic Services), RTE (Radio Telefis Eireann) TV3, and various Public Relations organisations. Also, many pictures have been supplied by the songwriters, performers, or music business executives interviewed or mentioned throughout this website. All such images are and remain the property of the individual owners unless indicated to the contrary.

Copyright
Except where stated otherwise, everything on this site is copyright International Songwriters Association, Songwriter Magazine and Jim Liddane, as well as by the individual writers/authors so credited.

Permission to quote from, or reprint anything on this site, must be obtained in writing prior to its publication.

ISA • International Songwriters Association (1967)
internationalsongwriters@gmail.com






Cookies Policy • Privacy Policy