SONGWRITER YEARBOOK
This is the collection of interviews which all new ISA subscribers receive.

It is delivered online.

•The current edition includes a 6,000 word interview with Roger Cook - who will tell you how in the UK, he wrote countless pop hits, before quitting England for Nashville where he proceeded to become one of the hottest country songwriters around!

• Gordon Lightfoot tells you about his songs which have been covered by everybody from Elvis Presley to Bob Dylan

• You will learn from Barry Mason about his songs which have been recorded by such stars as Tom Jones and Elvis Presley

• You will also hear from country songwriter Tom T Hall whose beautiful lyrics have earned him the nickname of "The Storyteller"

• Bruce Welch will tell you how he started out as a member of The Shadows, but went on to become a very successful songwriter, penning hits for Olivia Newton John,
Cliff Richard and many more, before setting up an independent music publishing company

• Mike Batt explains to you how he made his name writing for television and movies. (Nowadays of course, he is the man behind the worldwide success of Katie Melua)

• Tony Hatch will tell you how he wrote some of the finest pop songs of recent years,(as well as the themes for such TV series as Neighbours)

• Julie Gold tells you how she wrote one of the most successful songs of all time - almost by accident

• Sir Andrew Lloyd Webber talks about Evita, Jesus Christ Superstar, Whistle Down The Wind, Cats, Sunset Boulevard and Phantom Of The Opera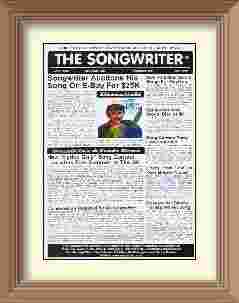 SONGWRITER MAGAZINE
This is the International Songwriters Association's house publication, delivered online.

Every issue, you get to read an exclusive multi-thousand word interview with a songwriter who has written at least one million-seller.

Interviewees have included such writers as George Harrison (My Sweet Lord), Billy Joel (Still Rock & Roll To Me), Chris DeBurgh (Lady In Red), Barry Mason (Delilah), Bob Gaudio (December 63, Oh What A Night), Sonny Curtis (I FoughtThe Law), Hal Shaper (Softly As I Leave You), Bryan Adams, Leonard Cohen, Burt Bacharach, Bernie Taupin, George Michael, Paul Williams, Andrew Lloyd Webber,Gene Pitney, Don McLean, and many more.

Songwriter Magazine also brings you a news page, giving you the latest songwriting stories, as well as information on song contests, industry events, and collaboration offers.

In addition. Songwriter Magazine you can read interviews with music publishers, asking them about the type of material their comperes are looking for, as well as a songwriter who is having his first successes right now. There are also technical articles on such subjects as putting your songs online, thinking up titles, getting story line ideas etc.

Finally, you get a two-page SongSeller® section, which names the publishing and record companies, along with the singers, who are looking for songs right now. Each tip is accompanied by full contact details, and our own comment on the source.


SONGWRITER UPDATE
This is the International Songwriters Association's monthly publication. It is delivered online.

This monthly publication brings you the latest song contest news,a full news section, contact information, plus tips on who is looking for what along with contact information for every act entering the charts this week etc!

It also contains instructional articles on songwriting, recording and song promotion.

Each issue averages 50-60 pages, so over a year, you get approximately 650 extra pages of information.

In fact, in your first year alone, you will get over 800 pages of information from the ISA!


SONGWRITER NEWSFLASH
Every day, the International Songwriters Association received requests from performers, managers, labels or publishers seeking new songs.

These are published immediately on the ISA Private Members Site. In addition they also appear in Songwriter Update.

However, those which are time-sensitive, are sent out by email to all members in our "Songwriter NewsFlash" newsletter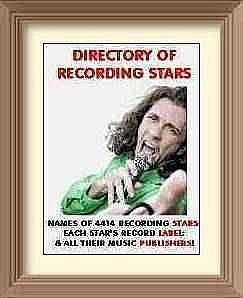 DIRECTORY OF RECORDING STARS
Every 13 weeks, the ISA publishes an updated Directory Of Recording Stars.

The current issue contains full details on over 5,000 recording stars, their record labels, and every music publisher who has published at least one charted song by that act since 1996!

Essential for every songwriter and updated every 13 weeks! Delivered online.


NEW MEMBERS' MANUAL
This booklet comprises eighteen important articles, and free offers for members.

1 The MCPS - Mechanical Copyright Protection Society
Brochure on how the Mechanical Copyright Protection Society which collects royalties from record labels, works

2 The PRS Performing Rights Society
Explaining the role and function of the Performing Rights Society - PRS, which collects royalties for public performance of your songs on radio, TV or elsewhere

3 Song Contest Entry Form
An entry form for a current international song contest, open to all songwriters and lyricists

4 Promotion File Sheet
The ISA-designed promotion sheet for all songwriters

5 Free ISA Members PrintPack
A very special and totally free offer for new members who may need letterheadings, contracts, CD labels, inlay cards, or lyric sheets printed with their own name and address

6 Promotion Advice Brochure
Fifteen points of advice for you if you are about to start promoting your songs for the first time

7 Register Of Composers
Lyricists seeking composers - composers seeking lyrics. You can be on that list - free!

8 Advice For Lyric Writers
Eight points of advice for lyric writers

9 Contact Information Sheet
Explanation on who to contact if you have a song ready to roll. Examines the role of managers, publishers, labels, producers etc

10 Compilation CDs Leaflet
Examines what deals are being offered you in this complex, often profitable, but frequently dangerous field

11 Tax & The Songwriter
Don't wait until your first royalty cheque arrives before regularising your tax affairs

12 A Job In Music Publishing
You might like to work in music publishing while continuing to write songs. This leaflet looks at the opportunities, and pitfalls, of such a move

13 A Music Publisher Gives The Inside Story
A UK Music Publisher tells you how he deals with songs sent in, and how to improve your chances

14 Songwriters & The Internet
Everyone knows that the Internet is the next big market for new songwriters. But can it sell your songs right now?

15 Hints On Making Great Demos
Examines the three methods for making demo recordings!

16 Song Contest Listing
A listing of the major song contests at present operating in Europe, Asia, Australia and the USA

17 Shark Attack
A look at some of the odder fish infesting the writing waters

18 So Where Do I Sell My Songs Anyway?
For many new songwriters, getting a deal is simply a matter of putting your song on the web,and waiting to be discovered. For most, the old method of makng the demo, and posting it out to publishers, labels and stars, is "old hat".


"I've received the initial package and found so much useful information.
This is a wonderful organisation with a sincere purpose to assist
songwriters, and a warm but professional approach"

Tom Fair, Los Angeles, California, USA
"Great issue this month. I love your in depth interviews.
Here's to great songs"
Ron Dante, Hollywood, USA

"Thanks for everything, e-mails and hard copy - fascinating stuff.
I'm really glad I joined!"

Michael Hussey, Dublin, Ireland
[2] The ISA Services

You Will Be Able To Use The Following Free Services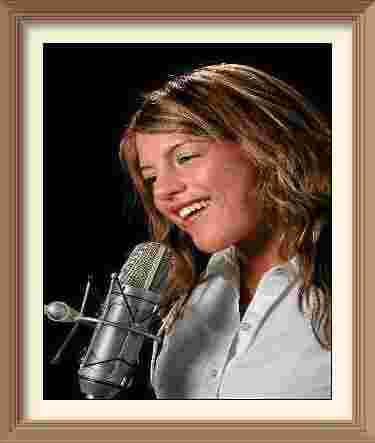 SONG ASSESSMENT
Some song assessment services charge £25 per song, but the ISA Assessment Service is free (as indeed are all our services).

If you have a song but are unsure of its commercial potential,you will get advice on this as well as being told you how suitable your recording is.

We will also advise you on the appropriate next steps.

SONG COPYRIGHT
Before showing your song to anybody else, or before promoting the song online or by post, you should always do your best to protect the copyright of your material.

Some Song Copyright Services charge from £20 or $30 per song. However, the ISA Copyright Service is free.

Send us the material, and a Copyright Certificate will be with you by return.

DIRECTORY INFORMATION
If you need further promotion advice or contact information, Directory Information maintains a giant database of every recording act since 1967, and can give you the relevant address by return post or email.

No matter how obscure the act, or how difficult it normally is to get contact information for them, we can help.

Again, this is a totally free service from the International Songwriters Association.

ADVICE
If you get an offer of a contract, our free Advisory service will be ready to advise, and point you in the right direction, so you can maximise your income from your work.

Our Advice Service also include a separate Investigations service, where you can discreetly check out any problems you may be having.

Again, this is a totally free service from the International Songwriters Association

COLLABORATION
Nowadays, more writers collaborate than used be the case.

Whether you are a lyric writer seeking a melody writer, or a melody writer seeking a lyricist,or indeed a songwriter seeking partnership with another, then the Collaboration Service is there to put you in touch with other songwriters.

totally free service from the International Songwriters Association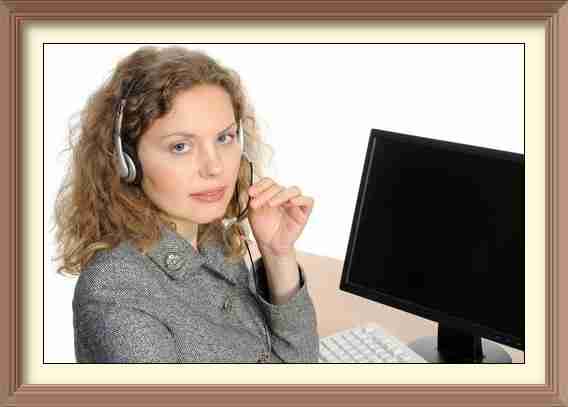 "I can only say this. Bill has been fantastic, Ray also. The replies are so swift!"

Nick Ames, London E17, UK


"I must say all your services seem first class and I have
recommended the ISA to a couple of musical friends"

Michael McQuiggan, Beckenham, Kent, UK
[3] Private ISA Member's Site

You Have Immediate Access To The Private Members Site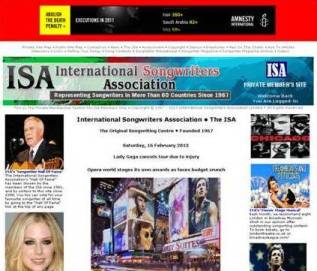 PRIVATE MEMBERS' SITE
The ISA Private Members' site is updated daily, and comprises the largest collection of songwriter interviews, articles, videos and databases, on the internet.

News
All of today's music industry, songwriting and music publishing news. This news is re-assembled fresh each time you visit so that you are always getting the most up-to-date information about the world of songwriting
The ISA
The Publications and Services of the International Songwriters Association - a listing of all our activities
Assessment Service
How to use the Assessment Service of the International Songwriters Association - another free ISA Service
Copright Service
How to use the Copyright Service of the International Songwriters Association - yet another free ISA Service
Directory
The addresses, telephone numbers and contact names, for the main Music Publishers and Record Labels in the UK, the USA, Australia, Canada, Ireland etc.
Expert Articles
Read. print or download articles on such subjects as jingle writing, inspiration for your songs, handing over percentages to co-writers and others, and other subjects, from a huge library of articles
How To Articles
Read. print or download articles like "Unoriginal Melodies Are A Good Thing!" - "Spicing Up Your Songs With Sound Effects" - "Getting Your Songs Placed In TV Shows and Films" and many many more, with new articles being added weekly
Interviews
Read, print or download interviews with some of the world's top songwriters, including Mike Batt, Tom T Hall, Roger Cook, Gordon Lightfoot and many more. Literally dozens of exclusive ISA interviews, and being added to weekly!
Links
You could be clicking for hours on the thousands of songwriting links on our public site but some sites are more useful than others. We list what in our opinion, are the Top 20 links that all songwwriters need
Notice Board
Want to tell other members something? Want to read what they have to tell you? Or simply interested in seeing who is looking for new songs?
Printing For Songwriters
CD labels, contracts, songwriter letterheadings, promotion sheets, address labels etc., all printed with your name and contact details, and delivered free to all ISA members
Selling Your Songs
Read. print or download the current edition of the ISA's 108 page, 60,000 word book on selling your songs
Song Contests
Read. print or download, the current crop of Song Contest Entry Forms from all over the world
Songwriter Magazine
Read, print or download the current issue of Songwriter Magazine, comprising interviews with top songwriters, and analysis of current hit songs
Songwriter Magazine Archive
Read, print or download, back issues from the vaults of Songwriter Magazine, giving you access to hundreds of interviews, how-to articles etc
Songwriter Magazine Update
Read, print or download the latest digest of news, tips and articles - published monthly
Uploading Your Songs
There are so many places nowadays where you can sell your CDs or individual songs on the internet, or else, simply upload them for the benefit of posterity, that there is no reason why you cannot be out there if you want to!
Useful Downloads
"Web Design Mastery Trial" was written to assist you in learning how to design a professional-lookingweb page in the easiest possible fashion - with copy & paste codes. Download it here, free of charge.

Plus a couple of very useful Music Publisher and Record Label directories. Not to mention Stave Paper, for when that musical idea hits but the shops are closed! Oh and some sample songwriting and collaboration contracts as well. And the latest editions of "Selling Your Songs", "Songwriter Magazine" & "Songwriter Update".

And more. Much more. All free to read, print or download.
Videos
Some top songwriters, music publishers and record label executives, inform and instruct you via the magic of video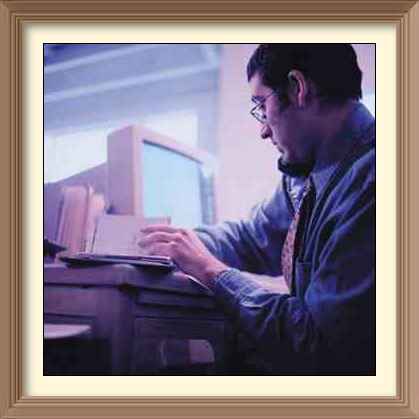 [4] The ISA Songwriting Course

You Will Immediately Receive Our Songwriting Course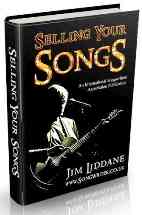 SELLING YOUR SONGS


This is the famous 60,000 word 108-page PDF course in songwriting, titled "Selling Your Songs". The contents are as follows:

Lesson 1 - Twenty Songwriting Questions Answered
A quick look at the main points of this business called songwriting, This little section was first published in 1967, and has been re-written most every year since

Lesson 2 - Basic Course In Songwriting
Jim Liddane deals with everything from thinking up the idea, to writing the song, copyrighting your work, making a demo, presenting it to the publisher - and much much more

Lesson 3 - Copyright Or Face The Consequences
The crooks do not arrive armed with crowbars. The carry fountain pens. Jim Liddane tells you how to copyright a work before the shark steals it

Lesson 4 - Writing The Hit, What The Pros Do
Trouble picking a title? Lyrics as dull as mud? Your melody sounds like another? 28 top writers tell you what they do when problems arise

Lesson 5 - Don't Get Ripped Off By Your Best Pal
More than half of all songwriters co-write with others. But before you sign away percentages, read what Jon Edwards has to say

Lesson 6 - Problem Solving For Songwriters
The song is written. Now what? Top international music publisher Tim Whitsett explains how to get your songs published and recorded

Lesson 7 - How Much Money Can A Hit Song Make?
We explain how to handle your publisher, what to look for in a contract, and ask - "How much money can a hit song make?"

Lesson 8 - Jingle Bells
There's big money in writing jingles - and what's even better, you can make a fortune without leaving home. Bill Miller tells you how to sell yourself - by selling others

Lesson 9 - Putting Your Songs On The Internet
Is it the solution to all your problems - or simply a new problem? Jim Liddane examines the internet

Lesson 10 - When Somebody Asks You For Money
At some stage, somebody may ask you for money, in return for a service. We tell you what to grab, and what to avoid

Lesson 11 - Frequently Asked Questions
Much of what you worry about, has been caused worry for songwriters before you. Here are the most frequently asked questions - and the answers to them

Lesson12 - The International Songwriters Association
The publications and service of the International Songwriters Association.

The Top UK Music Publishers
A listing of the names, and contact information, for some of the top music publishers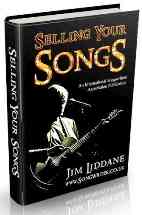 I thought there would be a catch, and that the course would not really
be free - but it was. To be honest - I was surprised! Great course though.

Mike Crawford • London • UK


Thank you so very, very much for the free songwriting course.
I truly do appreciate all that has gone into it

Rick Terry • Clifton • Colorado • USA


I just want to extend my heartfelt thanks on your very enlightening free lessons offer.
The lessons have really opened my eyes to a whole new perspective on the music industry!

Gavin Foster • Fife • UK
What People Say About The ISA

One Or Two Opinions On The ISA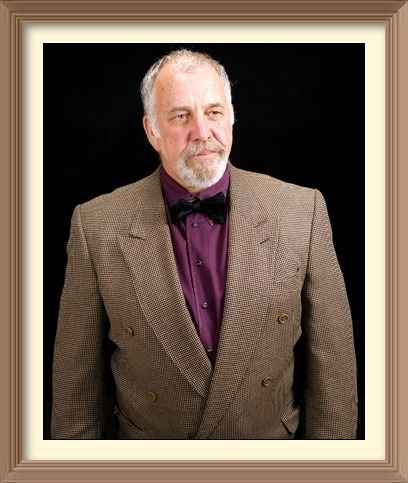 WHAT PEOPLE SAY ABOUT THE ISA


We do not solicit endorsements or testimonials from our members. If they have something to say, they tend to say it! Here are just a tiny fraction of the complimentary letters and emails which we have received.

"I joined forty years ago in 1967....best move I ever made."
Bill Fletcher, Liverpool, UK

"May I commend you all again for the remarkable service you provide - it really is very much appreciated. Your advice and attention to detail are excellent. There are unfortunately too few businesses around (of any kind) who provide such services. They could learn much from your example! And you may add this to your testimonials if you wish".
Billy Ross • Helvetia Road • Pukekohe 2120 • New Zealand

"I would like to take this opportunity to express my thanks for all the help and kindness shown to me by yourself and other members of the ISA generally over the last few years. I am sure that it is mainly due to this that many outside the music business manage to make any impact, and we are lucky that someone like Mr. Liddane is willing to spend so very much of his time in furthering the work of other people. I have found it very reassuring on many occasions recently to discuss technical and contractual details that would be pitfalls for the novice.
John Fisher, Thorpe Bay, Essex, UK.

"As a recent member of ISA I would like to say how professional I find your organisation and also what great value (and I hope that doesn't sound too patronising!)"
Barry Speed, Lanzarote, Canary Islands, Spain

"Since I subscribed ten years ago, I have had songs out on seven albums, and to date a total of 46 songs published both here and in the USA! I'd like to thank the ISA for the brilliant work they do"
Geoffrey Crust, Heartbeat Music, Boston, Lincs, UK

"I appreciate your very prompt reply, and your reassurance. Wonderful to see someone doing things right.Keep up the work"
Nigel Normanton, Leeds

"I am already dazzled by your warm approach and all of the interesting information I have already received"
Terri Bonnah, Canada

"Thanks a million for your help. You offer a great service!"
Peter Croton, Basel, Switzerland

"Once again, I thank you for your extremely prompt response. You people are terrific!"
Bill Derham, Philadelphia, Pennsylvania, USA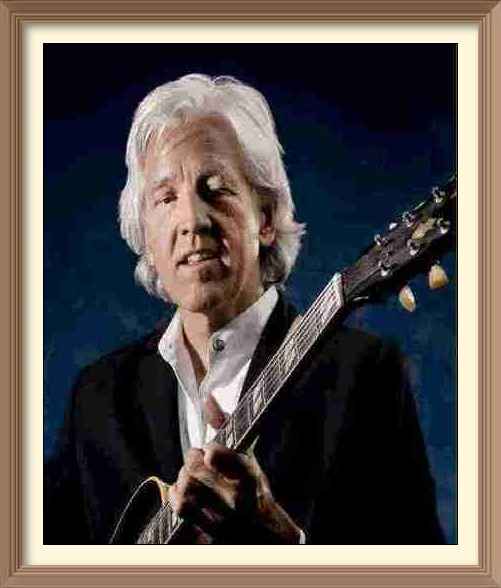 "Although I am not at present as active in the songwriting world as I used to be, I still think that you are the greatest single help to songwriters in the UK (and possibly throughout the world)"
Waldi Schubert, London, UK

"It is hard for me to fathom that there could actually be a person out there that cares as much as you do about your members! Maybe I'm just showing my American cynicism but my experience tells me that you are a jewel amongst the lumps of coal that represent the greater part of the mine of humanity"
Bruce McCormack, Sparks, Nevada, USA

"Further to one of your tips, we have just been offered a publishing contract!
Billy Boy Brown, London, UK

Thank you very much for your email. I am already doing your course and am finding it fascinating. What a good service you provide"
Barbara Cottman-Jackson, BCJ Productions, Pennsylvania, USA

"I also wanted to thank you for being so supportive to the songwriting community and being a tremendous resource for the music industry as a whole. We recently posted a request for original material which you picked up in your newswire and the response we've been receiving has been quite impressive. Serious, professional and talented writers from across the globe. Much appreciated! Keep up the good work"
Tracy Hunter, Solfege Entertainment Group, Florida, USA

"I would just like to pay tribute to all the work you put into the publications. I find the quality of the writing in the magazine, and the production, quite remarkable, especially as I suspect, you operate on something of a shoestring.

Still a real "labour of love" that I for one, am happy to acknowledge"
Leon Carr, Production Music Publishing Company, London, UK

"It was the most accurate profile of our activities I have yet read"
Norman Petty, NorVaJak Music, New Mexico, USA

"I am more than honoured to be with you. I really enjoy
Songwriter Magazine - it is lways so interesting"

Marijohn Wilkins, Buckhorn Music, Nashville, USA
FAQ • Frequently Asked Questions

Questions Asked By Potential ISA Members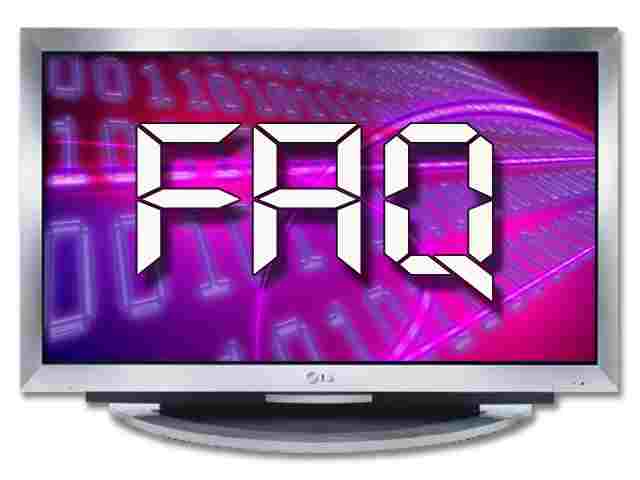 QUESTIONS & ANSWERS
Every day, we get questions from ISA Members, and indeed potential members, many of which are of general interest to all songwriters. Here is a random selection, but if your question is not answered here, drop us an email and we will do our best to assist.

I have an idea for a hit song. How long will it take for me to make some money from the song?
We have absolutely no idea, and if you are starting your songwriting career on this basis, and no other - then the International Songwriters Association is certainly not going to be of any use to you.

Songwriting is a very competitive business, and is not to be compared with buying a lottery ticket on a Friday night, in order to become a millionaire on Saturday.

Why must I take a month's free trial membership first?
Songwriting is not a "get-rich-quick" scheme, nor is it for everybody no matter how keen you may initially be.

Songwriting is a business, and has to be taken seriously if you want to succeed in what is a very, very competitive field.

"Wannabe Songwriters" are all very well, but their enthusiasm soon fades whereas the real songwriter is in it for the long haul.

Insisting that all comers take a one month free trial, during which they receive everything a full member receives, and can read all the ISA Publications and use all the ISA Services, means that they can see for themselves if this business is quite what they thought it might turn out to be like.

That is why we insist that anybody joining the International Songwriters Association for the first time, must start with our free trial membership.

That way, you do not waste your time.

Are there any restrictions on joining the ISA?
We do not (knowingly) accept writers under the age of 18 except in very rare circumstances, and only on the verified signature of a parent or guardian.

This is not to suggest that there is an absence of talent amongst young songwriters, but such a rule helps to as act as a form of protection for youngsters, who may discover the business to be a lot more competitive than they thought it might be.

In any event, people under 18 are not able to legally enter into contracts on their own and we would advise all songwriters not to get involved in the business side of songwriting, until they are mature enough to so do.

Remember too that we offer unlimited free advice to writers, who are not members, so there is really no need to join the ISA, until you are at the legal age to sign any music business contracts you may be offered. And that age is 18.

You say you do not take members who are under 18 years of age, but how can you tell for example, that I am over 18?
There is no foolproof method of knowing this, but it just so happens that in most countries, people under 18 cannot have a credit card, or operate bank accounts in their own name, so we accept the fact that a person has one or other of these, as sufficient proof of age.

Apart from the membership fee, are there extra or hidden fees?
Absolutely not. The one membership fee covers all four publications, and unlimited use of the ISA Private Members Site, along with all services such as Copyright, Assessment, Advice, Directory Information, Printing etc. As you discover when you join, we have nothing else for sale anyway!

How unlimited is "unlimited"? If I use the copyright service every week, or even if I feel like it, every day. is there a limit?
Absolutely not. New members always use the services more than established members, and that is both expected, and indeed, welcomed.

How easy is it to cancel my membership if I decide not to stay on after the free first month?
We have made that as simple as we possibly could.

For example if you join using PayPal, as you can see from the form, no payment is sent to us until 30 days has passed. So just cancel PayPal at any stage during the 30 days. Do not even notify us - PayPal, will do that automatically.

If on the other hand, you join by cheque, we do not lodge it for 30 days, so let us (or your bank) know you want to stop, and we will tear it up, or if you prefer, return it by post to you. (Of course, you could also post-date it by 30 days if you preferred.)

If you join by Banker's Standing Order, we cannot start that for 30 days, so again, simply tell us (or your bank) that you are not proceeding.

What happens to songs I have copyrighted with you, if I decide to leave the ISA?
Any songs copyrighted with us, remain protected for the same period they would have been covered for, had you remained a member. Obviously, you cannot copyright further songs once you have resigned your membership!

Once the free period is over, can I pay in instalments?
If you wish, you can pay quarterly (every three months) by Bank Standing Order. Alternatively, you can pay monthly, by Credit Card/PayPal. Both the above are recurring payments and can be cancelled any time by you. Finally, you can pay half-yearly or annually by Cheque or Cash.

How easy is it to cancel my membership if I decide I would like to leave after two months, or six months or a year for example?
We have also made that as simple as we possibly could. Just cancel PayPal, or your Bank Standing Order, or simply ignore the renewal reminder sent if you originally paid by cheque.

You are always totally in control of your own membership.

Does the ISA take a percentage of my song or my income, if for example, I get a contract as a result of information provided by you?
Absolutely not. There are no percentages of income involved in any dealings with the International Songwriters Association.

I do not write mainstream pop. Would I benefit from ISA Membership?
If you do not pen the type of material which is potentially money-making, such as pop, rock, r&b or country, please contact us first and tell us what it is you do write.

There are some niche money-making markets, such as writing for television, children etc., which we do handle, but if you write the type of music which is rarely or ever heard on radio, you may not find any commercial benefit from membership of the International Songwriters Association.

However, we do not refuse membership on the grounds of the type of music written and we have members who write jazz, or folk, neither of which are - generally speaking - all that commercially rewarding.

All we suggest is - if you write for a minority market, tell us first. We may be able to recommend an alternative organisation.

Can I purchase a gift membership for another songwriter?
Yes, but before doing so, please tell us the relationship between you, and the person who will be the recipient of the gift.

In any event, we will not accept gift memberships intended for any writer who is under the age of eighteen.

If you wish us to enclose a gift card with the package, please send us the text of the message to be put on the card.

Questions For The ISA?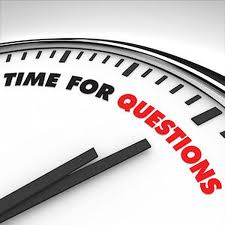 If you have persisted this far, then you are bound to have at least one question you need answered.

If you click the "Frequently Asked Questions" link at the top of this page, you will find a very comprehensive section which deals with all sorts of matters concerning songwriting in general, ISA membership etc.

If you still have queries which have not been answered, then why not contact us? We are only too happy to assist, advise, or simply talk about songwriting!

And if you do not feel like talking, why not send us an email? Our email desk is open 7 days a week from 10am to 10pm (Monday to Friday) and from 10am to 6pm (Saturday and Sunday).

We guarantee to reply to your email the same day we get it allowing of course, for international time differences.

To ask the question, just click on the button below.






You can register with the International Songwriters Association

ONLINE

using a Credit Card or PayPal, or by

POST

using a Personal Cheque, Bank Transfer, Bank Standing Order or Cash.

Either way, you pay nothing for your first month




The ISA Guarantee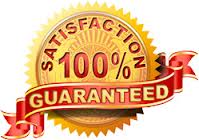 •

You pay absolutely nothing for your first month's ISA Membership - which is your free trial month

• You receive all the ISA Publications a fully-paid up member receives, including "Songwriter Magazine", "Songwriter Update", "Songwriter Newsflash" etc.

• You have unlimited use of all the ISA Services during your free trial period, including Copyright, Assessment, Advice etc.

• If you do not proceed with your Membership after your free trial ends, you simply keep everything received by you with our compliments

• If you do proceed, you are from then on fully covered by the ISA's 100 percent, 90 day, worldwide Guarantee

If you have any question concerning membership, please go to our FAQ Frequently Asked Questions section, or click HERE to send us an e-mail, which we will (allowing for international time differences), answer the same day we receive it.

We are more than happy to hear from you on anything to do with the ISA, or about songwriting in general.



Join The ISA Online

CREDIT CARD via PAYPAL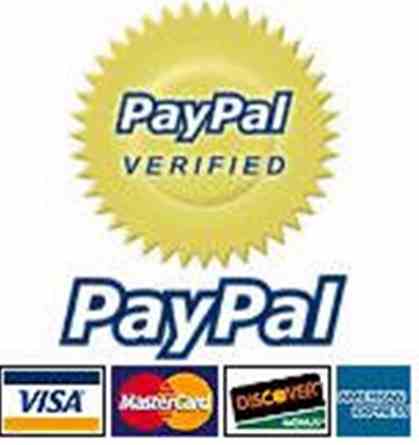 • When you join with PayPal, no matter which currency you use, your first "payment" is guaranteed to be 00.00

• If you decided to join via PayPal, your credit card details/numbers etc, are never disclosed to us

• You can join by Visa, Mastercard or American Express, in any of the following currencies - UK £ Pound: US $ Dollar: European € Euro: Canadian $ Dollar: Australian $ Dollar

• However, no matter which currency you decide to use (and you can use whichever you prefer), your first "payment" is always 00.00

• So it costs nothing for 30 days, and if you wish to remain a member, after the free 30 day trial, the first payment due in one month's time covers you for the next six months after

• And any time you wish to cancel your ISA membership - you do not even have to tell us! Simply cancel your PayPal payment, and PayPal will tell us that this has happened



• Just click the appropriate flag below, and wait for sixty seconds, while you are being transferred to our Secure Server at PayPal

• Then check the PayPal screen and you will see that you are NOT making ANY payment now - the "payment" will be shown as 00.00

• When completed, press "Return To Merchant" and you will be automatically be transferred to the ISA Private Members Site where you can read the latest publications, and avail of all the ISA Services

• The introductory email newsletters will follow soon after

• Click the flag, and wait 60 seconds to be transferred to PayPal's Secure Server




UK £ 00.00

You pay £ 00.00 now. If after 30 days, you wish to remain a member,
the fee will be UK £ 19.95 to cover the following six months




US $ 00.00

You pay $ 00.00 now. If after 30 days, you wish to remain a member,
the fee will be US $ 30.00 to cover the following six months



EU € 00.00

You pay € 00.00 now. If after 30 days, you wish to remain a member,
the fee will be EU € 25.00 to cover the following six months




CA $ 00.00

You pay CAN $ 00.00 now. If after 30 days, you wish to remain a member,
the fee will be CAN $ 35.00 to cover the following six months




AU $ 00.00

You pay AU $ 00.00 now. If after 30 days, you wish to remain a member,
the fee will be AU $ 45.00 to cover the following six months



Join The ISA By Post



CHEQUE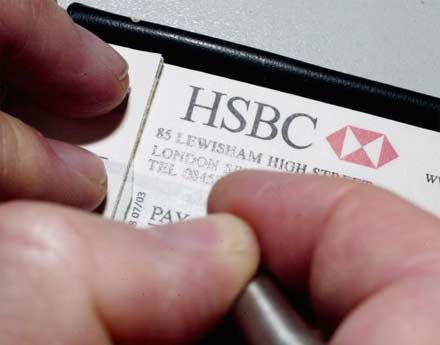 We accept personal cheques made out in the following currencies and amounts.

This covers your first 7 months (including your first month free)

UK £19.95
(UK bank accounts)

US $30.00
(US bank accounts)

EUR €25.00
(Irish bank accounts only)

CAN $35.00
(Canadian bank accounts)

AUS $45.00
(Australian bank accounts)

In order to pay by cheque, you will need a membership form.


CASH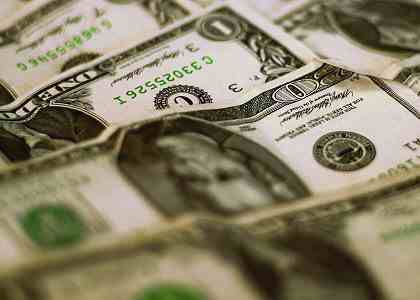 You can automatically send cash by registered post in the following currencies
[If your currency is not listed here, email us and ask for a quote in your own currency]

This covers your first 7 months (including your first month free)

UK £ 20.00

US $ 30.00

EUR € 25.00

CAN $ 35.00

AUS $ 45.00

In order to pay by cash, you will need a membership form.


BANK STANDING ORDER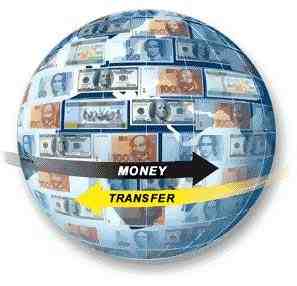 If you have a current bank account. you can pay a standing order into our
London bank account at HSBC, from any bank world-wide.

This covers your first 7 months (including your first month free).

In order to pay by Standing Order, you will need a membership form.


Or Just Try It All Out Free
For 30 Days?
One of our members told us - "There is too much going on in the ISA to explain it in one page. You would have to be a member first to understand everything the ISA offers."

Well we're not sure about that, but if the above page has been more of a hindrance than a help, (another member wrote "way too much information - nobody will read to the bottom of the page"), then why not try it all out for free for the next thirty days?

It costs you nothing - and we know you will stay on.

(Which is why we offer a free trial in the first place - there's method in our madness!)


ISA • International Songwriters Association (1967) Ltd
PO Box 46 • Limerick City • Ireland • Tel 061-228837 • Fax 061-2288379
ISA Website http://www.songwriter.co.uk • Editorial E-Mail jliddane@songwriter.iol.ie

International Songwriters Association Limited
Registered In Dublin, Ireland • Company Number 38917
Registered Address • High Chaperal, Raheen Heights, Limerick City, Ireland
Postal Address • PO Box 46, Limerick City, Ireland




Dreamstime Posed Library Photos 1 2 3 4 5 19 20 22 24 25 © Dreamstime • All Rights Reserved






Certain pictures used on this Web site are commercial stock footage images of businesses and office environments generally, rather than specific images of ISA, its personnel, facilities or clients. Other pictures used on this site, include library images supplied by (amongst others) the ISA (International Songwriters Association), Dreamstime Library Inc, BMI (Broadcast Music Inc), ASCAP (American Society Of Songwriters, Authors and Publishers), PRS (Performing Rights Society), PPS (Professional Photographic Services), RTE (Radio Telefis Eireann) TV3, and various Public Relations organisations. Also, some pictures have been supplied by the songwriters, performers, or music business executives interviewed or mentioned throughout this website. All such images are and remain the property of the individual owners unless indicated to the contrary

This site is published by the International Songwriters Association Ltd, and will introduce you to the world of songwriting. It will explain music business terms and help you understand the business concepts that you should be familiar with, thus enabling you to ask more intelligent questions when you meet with your accountant/CPA or solicitor/lawyer. However, although this website includes information about legal issues and legal developments as well as accounting issues and accounting developments, it is not meant to be a replacement for professional advice. Such materials are for informational purposes only and may not reflect the most current legal/accounting developments. Every effort has been made to make this site as complete and as accurate as possible, but no warranty or fitness is implied. The information provided is on an "as is" basis and the author(s) and the publisher shall have neither liability nor responsibility to any person or entity with respect to any loss or damages arising from the information contained on this site. No steps should be taken without seeking competent legal and/or accounting advice.