Conditions Of ISA Membership

To qualify for membership of the ISA International Songwriters Association, you must be able to demonstrate

(a) that at least one song written by you has been released on a commercial Record Label

or

(b) that at least one song written by you has been included in the sound-track of a Movie which has been screened to the general public,

or

(c) that at least one song written by you has been included as part of a Television Programme which has been broadcast on a recognised television channel,

or

(d) that you are in receipt of royalty payments from a recognised Performance Rights Organisation such as ASCAP, BMI, PRS etc.

If you qualify, please email us using the email link below, attaching proof of your right to qualify for membership of the International Songwriters Association. Please also include your postal address, telephone number, and email address in this communication.

I Am Already An ISA Member

If you are an International Songwriters Association member, welcome back.

Please log in using the button below



Questions For The ISA?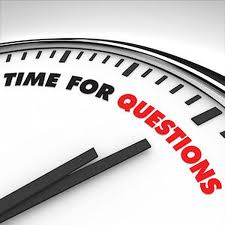 If you click the "Frequently Asked Questions" link at the top of this page, you will find a very comprehensive section which deals with all sorts of matters concerning songwriting.

If you still have queries which have not been answered, then why not contact us? We are only too happy to assist, advise, or to simply chat about songwriting!

Better still, why not send us an email? Our email service is open 7 days a week from 10am to 10pm (Monday to Friday) and from 10am to 6pm (Saturday and Sunday).

We will do our best to reply to your email the same day we get it allowing of course,for international time differences.

To ask the question, just click on the button below.



ISA • International Songwriters Association (1967) Ltd
PO Box 46 • Limerick City • Ireland • Tel 061-228837 • Fax 061-2288379
ISA Website http://www.songwriter.co.uk • Editorial E-Mail jliddane@songwriter.iol.ie

International Songwriters Association Limited
Registered In Dublin, Ireland • Company Number 38917
Registered Address • High Chaperal, Raheen Heights, Limerick City, Ireland
Postal Address • PO Box 46, Limerick City, Ireland