Introduction
One non-national song contest which has stood the test of time, is the John Lennon Song Contest, which attracts entries from songwriters all over the world, is now firmly established as one of the leading international songwriting contests.

The contest which began in 1997, is open to amateur and professional songwriters who submit entries in any one of 12 categories. The JLSC is open year-round and features two Sessions, one usually closing in June and the other in December, with 72 Finalists, 24 Grand Prize Winners, 12 Lennon Award Winners and 1 Maxell Song Of The Year winner.

Songwriters do not need a professional recording. Entries are judged on originality, melody, composition, and lyrics (when applicable).

Songs may be entered in any of the following categories:

Rock • Country • Jazz • Pop • World • Rhythm & Blues • Hip Hop • Gospel/Inspirational • Latin • Electronic • Folk, and Children's.

Unusually, instrumental compositions are encouraged.

40 Contests Now Open To Songwriters Worldwide

Over three dozen international songwriting contests take place each year, ranging from the USA to Ireland.

Most of the modern songwriting contests are open to overseas entries, apart from those national competitions arranged country-by-country for participation in the annual Eurovision Songwriting Contest, which is the largest and most successful songwriting contest held in the world.

The Eurovision Song Contest was founded in 1956 with just seven countries paricipating, but since then, every European nation or state (with the sole exception of Vatican City), has at some stage participated.

Apart from the Eurovision, contests can be divided into two types - those organised to publicise a particular place or product (such as the San Remo Festival or the Avon Cosmetics Song Contest), and those organised purely as businesses, by private individuals or corporations.

In general, contests can be a means of entry to the real world of songwriting (Abba made their international debut on the Eurovision), and some of them do offer very substantial cash prizes.

The high-cash operations are in the main, well organised, usually boasting a panel of independent judges and backed by sponsors who exercise some control over the operation.

They are of course, business operations, existing for profit, aiming to accumulate enough income to pay out the promised prize money at the end of the day.

Others frankly, are little more than glorified lotteries where X+ dollars are earned in entry fees, and X dollars are paid out in prizes, and serious questions have been raised by songwriters concerning the integrity of some of the judging.

Finally, over the last 50 years - we have recorded three contests which opened, took entries (and entry fees!), and failed to announce any winner at all.

In other words - shop around!

If you are thinking of entering a contest, do remember that few produce cutting-edge winning songs. Indeed, even the prestigious Eurovision itself often throws up winning songs which could very well have won the prize thirty years ago.

So if you are looking at a contest, see if their page lists last year's winning song, and have a listen to that first. Many contests use the same judges year after year, and so the type of song which is victorious this year, may sound not all that unlike last year's winner, and so on.

Finally, if you are organising a song contest - why not contact the ISA?

We will be happy to advise, and indeed to publicise the contest once we have seen the rules and conditions of entry.

A Few Contests To Look At!

What follows is a list of song contests which operated during the last year. But it comes with a health warning!

The fact that a contest operated last year does not necessarily mean that it will operate this year. Some contests "take a break" for a year or so, never to return again, while others "take a break" only to come back the following year bigger and better than ever.

And sadly, although it is very rare, there have been cases of contests which accepted entries - but failed to ever announce a winner!

In other words - this is purely a historical list. The future sadly, we cannot predict.

In any event, would you like to help us?

If you find that a contest is no longer operating, or has changed its "usual closing date", or if you know of a new contest worth adding to the list, could you let us know?

Simply email us any info you have to

internationalsongwriters@gmail.com

Unsigned Only Song Contest
https://www.unsignedonly.com/
Usual Closing Date: January

Write Out Loud Song Contest
www.writeoutloudcontest.com
Usual Closing Date: February

Talent Is Timeless Song Contest
https://www.talentistimeless.com/
Usual Closing Date: March

European Songwriting Awards
www.europeansongwritingawards.net
Usual Closing Date: April

Indie International Song Contest
https://indieinternational.com/
Usual Closing Date: April

Podunk Bluegrass Song Contest
https://podunkbluegrass.com/songwriters-contest/
Usual Closing Date: May

West Coast Song Contest
https://www.westcoastsongwriters.org/song-contest
Usual Closing Date: May

USA Songwriting Competition
https://www.songwriting.net/
Usual Closing Date: May

JLSC John Lennon Song Contest
https://jlsc.com
Usual Closing Date: June

Song Of The Year Song Contest
https://www.songoftheyear.com/
Usual Closing Date: July

NewSong Song Contest
www.newsong-music.com/contest
Usual Closing Date: September

International Songwriting Competition
https://songwritingcompetition.com/
Usual Closing Date: September

Mid Atlantic Song Contest
https://saw.org/masc/
Usual Closing Date: September

Dallas Song Contest
https://dsasongcontest.blogspot.com/
Usual Closing Date: September

IAMA International Acoustic Song Contest
https://inacoustic.com/
Usual Closing Date: November

SongDoor Song Contest
https://www.songdoor.com/
Usual Closing Date: November

Great American Song Contest
https://www.greatamericansong.com/rules.php
Usual Closing Date: November

NSAI Nashville Songwriters Song Contest
https://www.nsaisongcontest.com/
Usual Closing Date: November

Christmas Song Competition
https://www.songwriting.net/xmas
Usual Closing Date: December

JLSC John Lennon Song Contest
https://jlsc.com
Usual Closing Date: December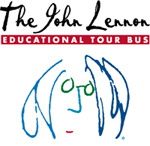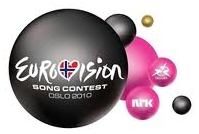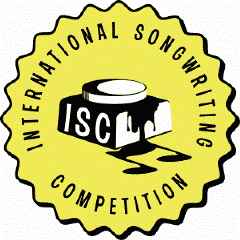 ISA • International Songwriters Association (1967)
internationalsongwriters@gmail.com






Cookies Policy • Privacy Policy • Copyright

Legal Notice
This site is published by the International Songwriters Association, and will introduce you to the world of songwriting. It will explain music business terms and help you understand the business concepts that you should be familiar with, thus enabling you to ask more pertinent questions when you meet with your accountant/CPA or solicitor/lawyer.

However, although this website includes information about legal issues and legal developments as well as accounting issues and accounting developments, it is not meant to be a replacement for professional advice. Such materials are for informational purposes only and may not reflect the most current legal/accounting developments.

Every effort has been made to make this site as complete and as accurate as possible, but no warranty or fitness is implied. The information provided is on an "as is" basis and the author(s) and the publisher shall have neither liability nor responsibility to any person or entity with respect to any loss or damages arising from the information contained on this site. No steps should be taken without seeking competent legal and/or accounting advice
Home • Interviews • Writing A Song • Obituaries