We are only human (believe-it-or-not), and so when we got our very first testimonial back in 1967, we drooled over it for days on end. There may even have been suggestions that we might frame it and hang it on the wall, but wiser heads (or else the likely cost), prevailed.

Several thousand testimonials later, we still love getting them - but we still do not solicit them.

Here are just a few.

From D. R. Bevis, Hampshire, UK.....
Thanks for the magazine and newsletter. SongSeller has so far enabled me to place three songs with two different companies. One of these was released in December on Laser Records (distributed by WEA) and the song is published by M&M Music (Tony Hatch's company).

From Marijohn Wilkins, Buckhorn Music, Nashville, USA....
I am more than honoured to be with you. I really enjoy Songwriter Magazine - it is always so interesting.

From Geoffrey Crust, Heartbeat Music, Boston, UK.....
Since I subscribed ten years ago, Ihave had songs out on seven albums, and to date a total of 46 songs published both here and in the USA. I'd like to thank the ISA for the brilliant work they do.

From Arild Tveit, 4600 Kristiansand, Norway.....
Thanks to all for the good tips in the newsletters which have made it possible for me to get five songs under publishing contracts in the last five months. Three were signed by Jan Olofsson's London-based Birth Music, and now he wants to wore more closely with me.

From Ignacio Rogla De Leuw, Barcelona, Spain,...
It takes six bulls to have a bull fight! It took me six years to get a British songwriting contract! Your ISA made all this possible. Thank you Mr. Liddane and "Bravo ISA".

From Vince Hughes, Wales....
In the introductory letter which you sent to me, you mentioned that a company who were looking for some uplifting, hooky and eccentric music! Well, I thought I had a couple of songs to suit them, and I promptly got a reply with an offer of a contract!

From Billy Boy Brown, London, UK.....
Further to one of your tips, we have just been offered a publishing contract!

From Richard Jackson of JackDaw Music, West Midlands, UK...
Thanks for your letter of welcome, and all the information, magazines etc, just received. It stopped me in my tracks!!! Brilliant!

From Mark Stockton, Sevenoaks, Kent, UK....
While I'm writing, I'd like to thank the ISA for its help in getting me started, and the useful advice and contacts. From having no publishing contracts at all, to the dozen I have now, plus several record releases, plus the record label interest in my band, plus the major publishing company interest in my new songs.

From John R Paynter, Maine, USA....
I just subscribed to your wonderful organisation and wish to order your Songwriter Directories and PrintPak. I run my own recording studios here (Sonic Sound), and have to say that you have a mountain of valuable information for songwriters.

From Bill Alker, Nottingham, UK....
Thanks for your help and information concerning **** Music. I sent the song to the company, and have now received the contract. Thanks for everything!

From Norman Petty, NorVaJak Music, New Mexico, USA....
It was the most accurate profile of our activities I have yet read.

From Freddy Gates, London, UK.....
May I first apologise for not writing sooner to everyone at ISA to thank you for all the information that you sent, and in particular for all the tips included in the introductory pack. When I heard about ISA, I must admit I was not sure what it would be like, but I have to say that it is everything any songwriter could want - indeed more than any songwriter could even think of! Well worth the subscription! Also, the "Basic Course In Songwriting" tapes are so informative, and so well set out in their question and answer form. I also ordered the PrintPack and again, everything any songwriter would require, is there.

From George Carlton, Isle Of Man....
First of all, please thank Directory Information for their wonderful reply cocnerning my request for contact information. It was extremely helpful. Give my thanks also to Mr. Liddane as he has been a great help to me. Long may you conntinue!

From Simon Holtom, Bransehare Music Co., UK....
Thank you all for the hard work you put into producing "The Songwriter". It remains the only publication that I receive that I am guaranteed to read within an hour of arrival (this is out of a selection of around 50 trade magazines that clog up my post box per month).

From Lee Williams, Queensland, Australia....
I am amazed at all the helpful information in the introductory package and am patting myself on the back for subscribing!

From Johnny Marks, St. Nicholas Music, New York, USA....
I was very pleased with the interview which appeared recently. I love the magazine, and look forward to future issues.

From Des McKeogh, Suedes Music, London, UK.....
Right across the spectrum, people have mentioned the interview you did with me. It is at times like these that I realise what an all-round service you provide.

From John Shave, Bournemouth, UK....
I am very pleased to tell you that Ray Shephard and I have achieved our goal with a publisher's contract and a release on record for our song "Grandpa Trucker". We owe our success, not to the work involved in composing the song but to Jim Liddane and ISA, without whom we would never have got together. I cannot thank you and ISA enough for your involvement. Had I not become a subscriber, I would still be unpublished.

It is surprising how many publishers don't want to know, unless the ISA is mentioned.

Definitely, ISA is the best organisation, and I've been with quite a few! There isn't another reliable organisation to be found anywhere. Oh quite a few have tried starting something similar, but have failed miserably, to the cost of those who paid their subscriptions in good faith. Two I joined recently, folded before the year had expired. One issued two useless newsletters - the other turned out to be a colossal "con".

My only regret is that the ISA was not around when I was foot slogging it around "Tin Pan Alley" trying to break into the business!

From John Fisher, Essex, UK.....
I would like to take this opportunity to express my thanks for all the help and kindness shown to me by yourself and other subscribers generally over the last few years. I am sure that it is mainly due to this that many outside the music business manage to make any impact, and we are lucky that someone like Mr. Liddane is willing to spend so very much of his time in furthering the work of other people. Mr. Liddane seems to be available almost any time day or night, and I have found it very reassuring on many occasions recently to discuss technical and contractual details that would be pitfalls for the novice. There were times in the past when I felt like dropping the whole thing, but his encouragement kept me going. May he continue to help us on for years to come.

From L.K. Jones, Gwynedd, Wales....
I have pleasure in informing you of the fact that I have just received publishing contracts for the two songs from Mautoglade Music, a company tipped in your last issue. I want to congratulate you again. I would have been happy with just one of the songs being under contract as you can imagine, but to have both under contract is a marvellous achievement for me, and for yourselves of course.

From Frank Briggs, Notts, UK.....
I am pleased to inform you that with the help of SongSeller, I have signed a contract for three songs!

From Barry Martins, London E13, UK.....
I have been offered a recording contract which I am now ready to sign. Thanks for all your co-operation throughout the time I was a subscriber to ISA. I will always be grateful to you lot because I think your publication is the best in the country.

From Mavis Kelly, Lancs, UK.....
Since sunscribing, I have gained a few contacts along the way, not to mention experience. Take Mr. *** - I thought that name might make you sit up! I gather he's a long-standing friend of yours. He seems to be getting well ahead, and is, for some unknown reason, attempting to give me a helping hand. I have a sneaking suspicion that he may have had words with your good self - it is the only solution I can come up with. I must say everyone I've written to who is connected with ISA has replied in a very friendly convivial way. There are some lovely people readfing Songwriter Magazine.

From Peter J. Mance, Cornwall, UK.....
With regard to the recent recording your sister compant, Musical Records Ltd made for me, the demo was submitted to a publisher, and a contract in the process of being prepared. He is considering entering it with another song of his own, as a Song For Europe.

From John E. Standefer, Arizona, USA.....
I am writing to say that I believe that you have the magazine with the most information for the songwriter, and I subscribe to several at present.

From Tony Bell, Berks, UK.....
Just a note to say "thank you very much" for sending the cassettes in response to my phone-call on Tuesday. They arrived on Friday morning. I was delighted by your very helpful attitude and I congratulate you on your excellent service. I suppose one gets used to mediocre service these days and so your work seems even more outstanding!

Steve Finn, Finnished Music, Cardiff, South Wales, UK.....
I would like to take this opportunity to thank you for the excellent service your company provides not only in the UK but throughout the world. Your Songwriter Magazine and SongSeller are extremely valuable.

From Mick Stanley, Fresh Music, Birmingham, UK.....
I would like to say as a new subscriber, I am impressed with your service!

From John Martin, Cheshire, UK.....
Fabulous magazine! I have learned more in 30 minutes of your magazine than I did in the course of the last three years.

From Maryalicia Post, Dublin 4, Ireland.....
This almost feels like a speed record established! I received "Remember Little Girl" on March 3rd, posted it to Satril Music in London on March 4th, and here's my contract dated March 10th. Renewed thanks and would you look over the enclosed contract for me please?

From Anthony Booth, Lancs., UK.....
Since subscribing to ISA, I have had one song recorded in Canada (which might never have happened without your legal assistance), and numerous offers of recordings from such groups as the newly-reformed Applejacks, as well as several publishing offers. As a one-time unknown songwriter, all I can say is subscribe now".

From Leon Carr, Production Music Publishing Company, London, UK.....
I would just like to pay tribute to all the work you put into the publications. I find the quality of the writing in the magazine, and the production, quite remarkable, especially as I suspect, you operate on something of a shoestring. Still a real "labour of love" that I for one, am happy to acknowledge.

From Victor Vickers, London N9, UK.....
Perhaps you will be pleased to know that after about 20 years, I have now managed to get two songs published - thanks to a tip in SongSeller. The beauty of it is that I am now 72 years of age. Thank you for all the good work you are doing.

From Kalla Bremer, Belville, South Africa....
I have been a subscriber since my wife pointed out an ad for a free copy of your magazine which appeared in "Exchange & Mart". Many of my songs had travelled the world, returning with the usual "no thanks" (or sometimes, not returning at all!). However, I am happy to announce my first success. I have signed two songs with local publishing firms, and now one of them is out on an LP. A small beginning indeed, but a beginning nevertheless. I would like to thank you and everybody associated with the ISA, for all that you contribute to the education and stimulation of the raw amateur.

From Tony Topham, Mansfield, UK.....
II am writing to you to thank you because, if it were not for "Songwriter" I would not now have four of my songs under contract.

From Waldi Schubert, London N8, UK.....
Although I am not at present, as active in the songwriting world as I used to be, I still think that you are the greatest single help to songwriters in the UK (and possibly throughout the world).

From Barbara Sherlow, Preston, UK.....
Thanks to you and your advertising columns, I met my collaborator. Now we have had one of our songs accepted by a publisher in Australia who is at this moment, placing it with a recording artist. Keep up the good work.

From Ray Shephard, Hants, UK.....
First of all, my heartfelt thanks for SongSeller. I have just signed a contract for my country song "Steel Guitar" and the publishers are holding two more for consideration. At my age, it is heartening to know that I can still get a song accepted in this business, where the young seem to dominate, so a million thanks to the ISA. Without you, I would have given up long ago.

From Peter J. Little, lpswich, UK.....
I was so pleased to see in Songwriter Magazine that Don Palmer had good things to say about my song at the Charleville Song Contest. Thanks to SongSeller, that song is now under contract, and that makes five songs under contract, all in the past six months!

From Wendy East, London E5, UK.....
Thanks for your advice concerning the contract. Honestly I come out in a cold sweat when I think that I was originally going to subscribe, but had decided not to bother when I was issued with the contract! I'm so glad I changed my mind and joined. I could have lost a lot of money. Meanwhile, I have now signed my first contract!

From Stephen Moore, Liverpool, UK.....
This letter is simply to thank you for printing my ad in "The Songwriter". I have got a musician member to work with me and now we are presenting our songs shortly to music publishers in London - (taken from SongSeller of course!).

From Vance C. Freeman, Lymrico Music, Kent, UK....
I have now been a subscriber for many years, and all your advice, plus the information contained in SongSeller, has not gone unheeded. For example, SongSeller recommended Mr. Todd Lutterodt of December Songs. I demoed some songs and sent them off. However, I was told nicely that my material was more suitable for a group and that I should locate a group ... record another demo ... and try again. I did so - Todd saw the potential and I became the manager of the new group. I am now in the process of getting the new record out.

One thing which I have discovered is that the business is not a "closed shop". If you have the right product, the right approach, and complete faith in your material, plus of course perseverance, then you can make it too. Right now, I have my own studio, nine songs published, and am in the process of setting up my own publishing company. Thank you all at the ISA.

From James Leigh, London, UK....
I have recently taken out a subscription, and must say that your service has given me great encouragement!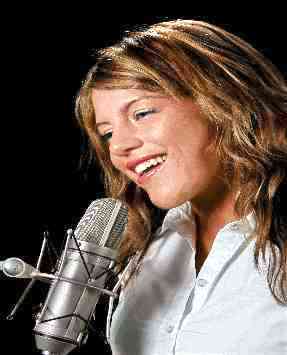 The ISA • Looking For A Hit Songwriter?

Singers, bands, and managers seeking hit songs, contact us daily.

If you are looking for unpublished songwriting product,
our songwriters will happily oblige. Just click the pic!
ISA • International Songwriters Association (1967) Ltd
PO Box 46 • Limerick City • Ireland • Tel 061-228837 • Fax 061-2288379
ISA Website http://www.songwriter.co.uk • Editorial E-Mail internationalsongwriters@gmail.com

International Songwriters Association Limited
Registered In Dublin, Ireland • Company Number 38917
Registered Address • High Chaperal, Raheen Heights, Limerick City, Ireland
Postal Address • PO Box 46, Limerick City, Ireland