Limerick has always been a music city, boasting more bands and musicians per head of population than most others.

In 2012, Paddy Brennan, the founder of the Limerick Rock & Roll Club, which has attracted some of the great names of the Rock & Roll era to perform in the city, undertook the mammoth task of compiling a CD comprising 62 tracks recorded by local musicians over the past fifty years, including such Limerick luminaries as Richard Harris, Terry Wogan, The Cranberries, Bill Whelan, Dennis Allen, Mick Hanly and Eugene Wallace.

The 3 CD box set quickly became a collectors item, although if you are visiting Limerick, you might still come across a copy at Savins, Euro Empire or O'Mahonys Bookstore. All the proceeds from the sale of the CD were donated to Limerick's Milford Hospice.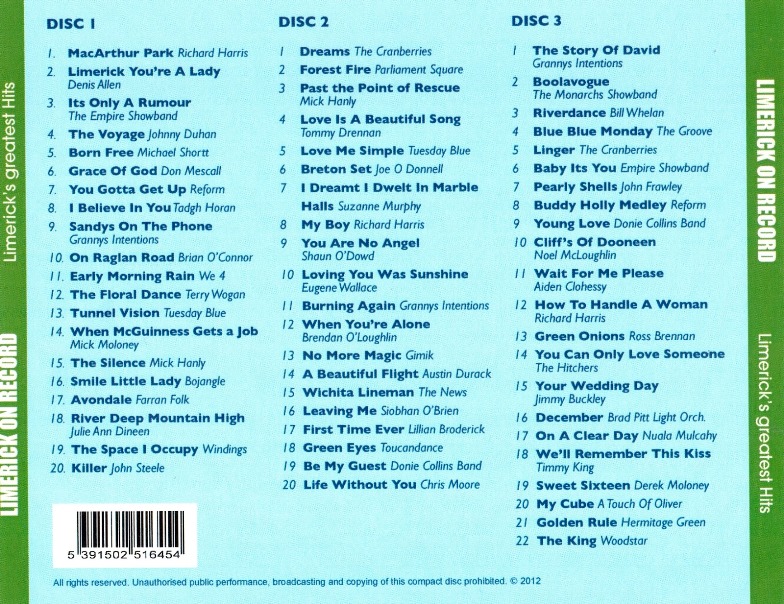 Reform - The Complete Recordings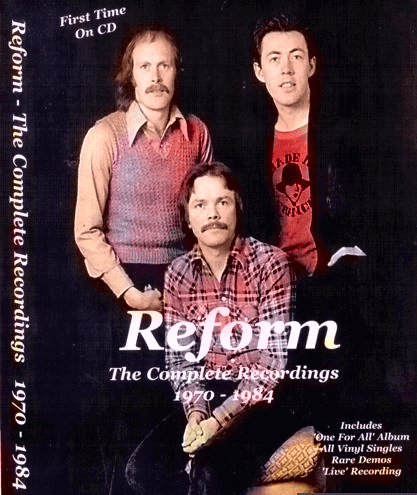 Although a number of bands emerged in Limerick during the seventies, Reform, comprising Don O'Connor, Joe Mulcahy and Willie Brown, were by far the most successful.

With hit singles such as "One For The Boys" and "You Gotta Get Up", the outfit conquered Irish audiences with a series of exciting and innovative performances.

Reform broke up in 1984, but thirty years later, Paddy Brennan of the Limerick Rock & Roll Club compiled and released a comprehensvie CD, comprising all of their recorded tracks, including their early demos.