Introduction by Jim Liddane
Just to prove that we can be as parochial as anybody else, this page is dedicated to the most beautiful, and most progressive city in all of Ireland - namely Limerick. And that is not just because the International Songwriters Association was founded here!

Limerick, situated along the River Shannon which flows through the city (and just happens to be the longest river in Ireland), is widely known for its cultural heritage, having produced a large number pf renowned writers and poets, along with such international celebrities as musicians Dolores O'Riordan and The Cranberries, composer Bill Whelan, actor Richard Harris and broadcaster Terry Wogan.

In recent years, Limerick has undergone significant revitalisation, with efforts to enhance its infrastructure and promote economic growth. The city also has a thriving arts scene, with several galleries, and cultural festivals taking place throughout the year and is home to several higher education institutions, including the University of Limerick and Limerick Institute of Technology, which contribute to the city's vibrant student population and academic community.

Overall, Limerick City offers a blend of history, culture, and natural beauty, making it an appealing destination for visitors and a dynamic place to live for its residents.


The History

Limerick as a name goes back to 812, although a settlement on the city site can be traced back as far as 150 AD. Nowadays it has a population of 94.000, making it the Ireland's fourth city after Dublin, Belfast and Cork. In 2014, Limerick became Ireland's inaugural National City Of Culture.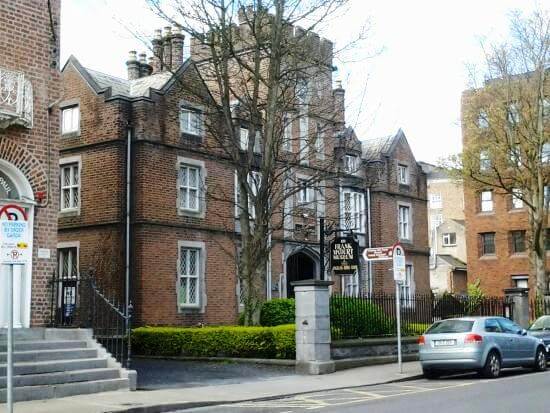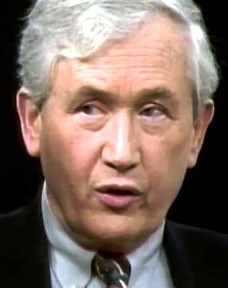 ANGELA'S ASHES
This worldwide best-seller, by Limerick writer Frank McCourt (above right), tells about a Limerick long since disappeared. Nowadays, there is a wonderful "Angela's Ashes Trail" which takes in many of the places mentioned in the book including the school Frank attended as a child (pic above).

Of course, Limerick has a great literary tradition, boasting such names as Michael Collins, Malachy McCourt, Marian Keyes, Darren Shan, Michael Hogan, Kate O'Brien, Críostóir Ó Floinn, Kevin Barry, John Liddy, Richard Graves, Charles Johnstone, Tomás de Bhaldraithe, Eithne Strong, Gerald Griffin, Michael Hartnett, David Gleeson, Aubrey de Vere, Patrick Weston Joyce, Robert Dwyer Joyce, and of course, the poet Michael D. Higgins (now President Of Ireland)

The Media

Limerick boasts several newspapers (one founded in 1768!), plus two commercial radio outlets, along with a number of weekend and student stations. It is also the HQ for the national station Lyric FM while RTE maintains both radio and television studios in the city.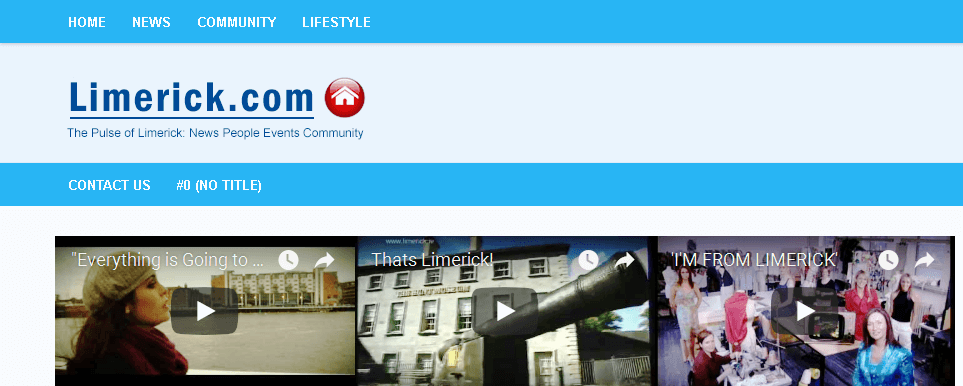 LIMERICK ONLINE
Limerick may be an ancient city (it's motto, taken from Virgil's description of Carthage, is "Urbs antiqua fuit studiisque asperrima belli" roughly translated as "it was an ancient city, well studied in the skills of warfare" or words to that effect), but Limerick.ie will give you a far better flavour of the city as it is today, while Limerick.com can provide you with a ready source of news and information.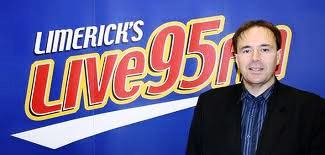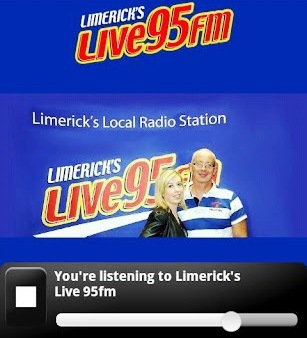 LIVE 95FM
Live 95FM is Limerick's main commercial radio station, and one of Ireland's most successful broadcasting outlets ever. As a result, Limerick people receive a wide variety of superb programmes, a great sports service and an excellent news department.

Even if you can't visit Limerick this year, why not have a listen online to the Declan Copues Show? Or if you want to know what's happening in Limerick, tune into Live 95FM's mid-morning show, Limerick Today with Joe Nash, each weekday from 9am until 12noon.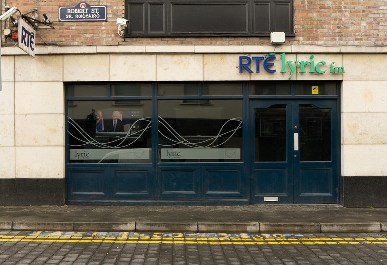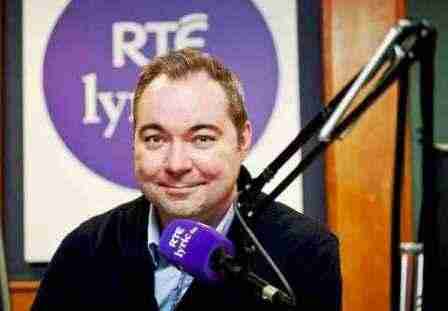 LYRIC FM
Ireland's national classical music station, Lyric FM, actually operates from Limerick, under the auspices of RTE (Radio Telefis Eireann) featuring skilled presenters like Alan Ryan (above).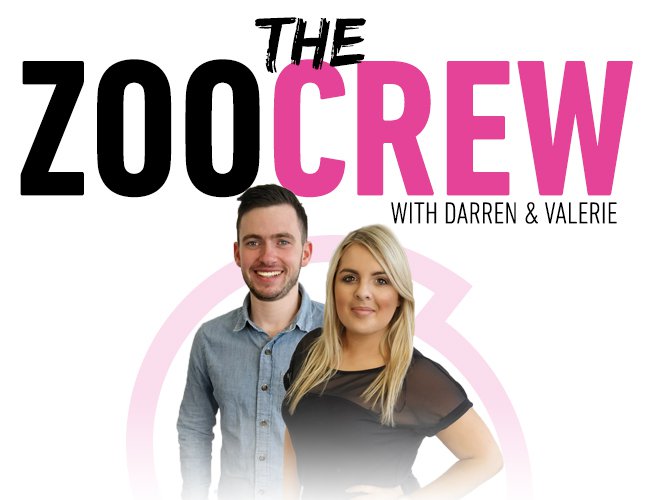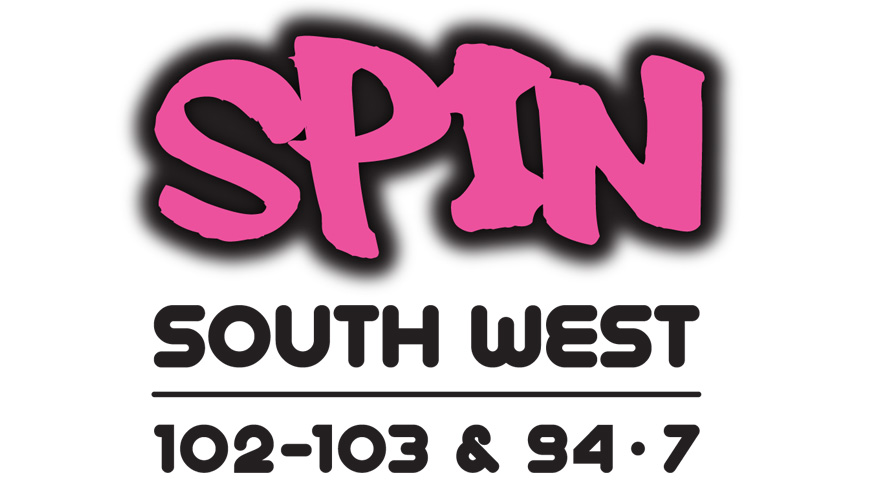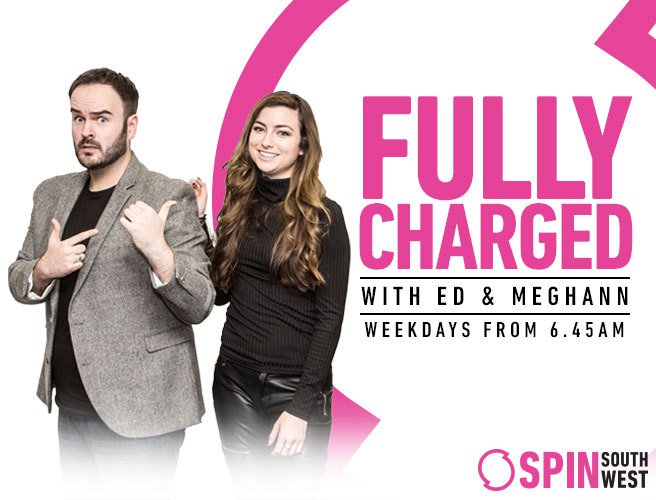 SPIN SOUTH WEST
Spin South West is based in Limerick City, and broadcasts to Limerick, Kerry, Clare, Tipperary and Laois. The station was founded in 2007 and plays popular music during the day and dance or techno music during the night.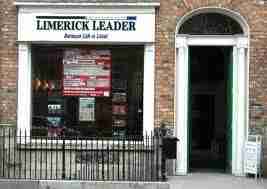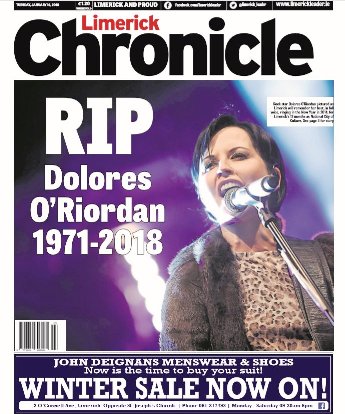 LIMERICK LEADER
The "Limerick Leader" is Limerick's evening newspaper, on sale two nights a week, incorporatng "The Limerick Chronicle" which is also Ireland's oldest continuously published title (founded 1768). (To put that "1768" in perspective, the "London Times" appeared for the first time in 1788, while the "The New York Times" did not appear until 1858!).

The Leader offers an excellent entertainment section and a very informative website.

LIMERICK POST
The Limerick Post is a free weekly newspaper, distributed throughout Limerick city and county, as well as parts of counties Clare and Tipperary.

Published each Thursday. the paper was founded in 1986 by Billy Ryan, and offers a comprehensive entertainment section, with excellent local music news, gig updates and celebrity interviews
The Music
Limerick has always had a very vibrant music scene, boasting more bands and musicians per head of population than most others, and producing such internationally-acclaimed stars as Dolores O'Riordan and The Cranberries, Aphex Twin, Terry Wogan, Bill Whelan and Richard Harris.



In 2018, local writer and historian Paddy Brennan (see below), compiled an acclaimed history of the Limerick music scene spanning almost 220 years, including 1400 rare photos of the acts and venues associated with the area, a work which has proved a worthy tribute to the city and its entertainers.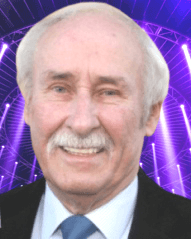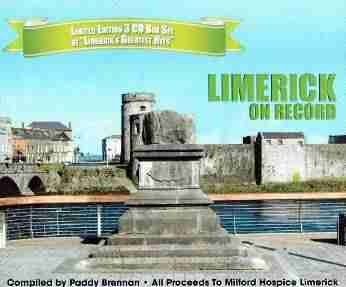 PADDY BRENNAN
Paddy Brennan, who died in 2020, was a well-loved local impressario, author, broadcaster, club and radio DJ and founder of the Limerick Rock & Roll Club which brought to Ireland such international artists as The Crickets, The Searchers, Craig Douglas, Love Affair, Freddie & The Dreamers, Peter Sarstedt, Mike Berry & The Outlaws, The Fourmost, Sherry Holly and many more.

A prolific writer, Paddy's books include 'The Golden Era Of Irish Showbands' and the internationally-acclaimed 'Limerick Music Throughout The Decades' (see above), while he also acted as editor of the magazine 'Be Bop Mail'.

An accomplished record producer, he released a number of albums, including in 2012, 'Limerick On Record', This mammoth task culminated in a CD comprising 62 tracks recorded by local musicians over the previous fifty years, including such Limerick luminaries as Richard Harris, Terry Wogan, The Cranberries, Bill Whelan, Denis Allen, Mick Hanly and Eugene Wallace. The 3 CD box set quickly became a collectors item with all the proceeds being donated to Limerick's Milford Hospice.

In the years after, Paddy produced and released several albums by Limerick bands incuding Reform and Granny's Intentions and also broadcast for many years on several radio stations including Big L and LCCR.

Voted Limerick Person Of The Month, Paddy Brennan was a highly respected and much loved personality, who along with his wife Geraldine, worked to put Limerick music on the world map.

Indeed he was the voice of Limerick's Rock & Roll scene for more than 50 years.

Jim Liddane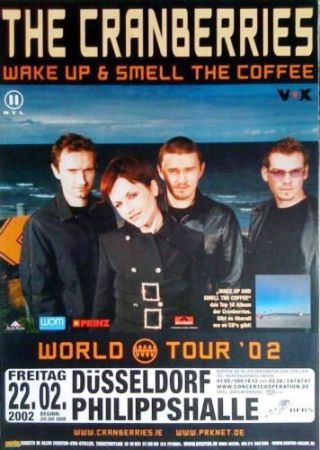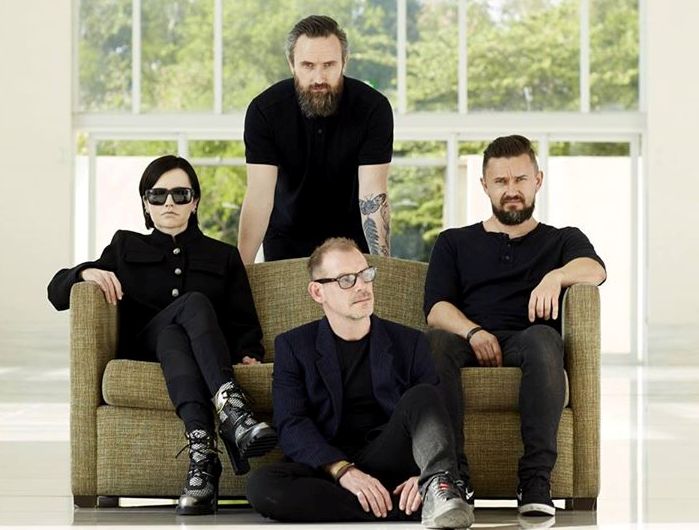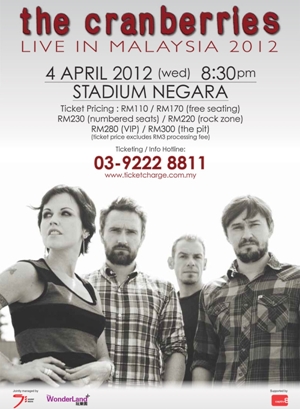 THE CRANBERRIES
The Cranberries are undoubtedly Limerick's greatest musical success story, and indeed Ireland's too - second in sales and achievement only to U2. Dolores O'Riordan, Noel Hogan, Mike Hogan and Fergal Lawler's output includes such classic songs as "Linger", "Dreams", "Zombie", "Ode to My Family", "Ridiculous Thoughts", "Salvation", "Free To Decide" and "Promises", while their million-selling albums include such classics as Everybody Else Is Doing It, So Why Can't We? (1993), No Need to Argue (1994), To The Faithful Departed (1996), Bury The Hatchet (1999), Wake Up And Smell The Coffee (2001), Roses (2012) and Something Else (2017).

In total, The Cranberries have so far sold close to 50 million records, and in terms of sales, are the second biggest-selling Irish act of all time. They have also received multiple industry awards from the likes of MTV, the Juno Award Organisation and BMI (Broadcast Music Incorporated) and they have been named as one of the Most Outstanding Irish Bands Of All Time.

Although the Cranberries have more than 4 million Facebook followers, and 2 million listeners per month on Spotify, they are often to be seen strolling around Limerick, and are highly regarded by local musicians for their advice and assistance. Nice people!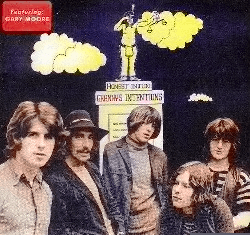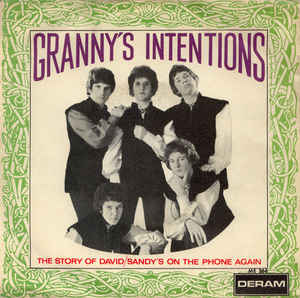 GRANNY'S INTENTIONS
Granny's Intentions, who were the first Limerick band to break outside of Ireland when they secured a contract with London-based Deram Records. were formed in 1965 as The Intentions, featuring Johnny Duhan, Cha Haran, John Heelan, John Ryan, Jack Costelloe and Guido Di Vito, Later lineups included Bobby O'Driscoll, Johnny Hockedy, Greg Donaghy, Ed Deane, Pete Cummins, Pat Nash, Joe O'Donnell and Noel Bridgeman.

Leaving Limerick, the band toured Germany, Scotland and England, before playing Glastonbury in 1967, which led to the deal with Deram.

An album and four singles were subsequently released in the UK, including the self-penned "Story Of David", and "Never An Everyday Thing" which was a Top 10 hit in Ireland, and also sold well in the UK, Germany and Sweden. The band split in 1972, each member pursuing their own musical interests, but have reunited for one-off gigs on several occasions since.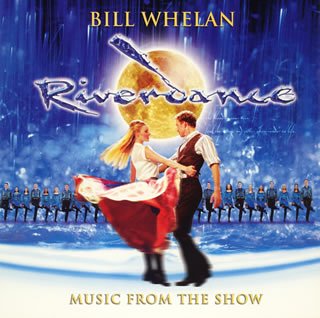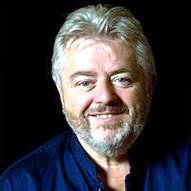 BILL WHELAN
Bill Whelan, whose show "Riverdance" has thrilled millions worldwide and whose songs feature in several Richard Harris movies and albums, was born in Limerick, just a stone's throw from Crescent College where he attended school. (Coincidentally, Richard Harris, Daragh O'Malley and Terry Wogan, also attended the same school. Those Jesuits must have been putting something in the water!).

Bill's credits include his work with U2, Van Morrison, Daniel O'Donnell, Mel Torme, Planxty, B.B. King, The Waterboys, Stockton's Wing, Randy Edelman The Corrs, James Galway, Donny Osmond, Michael Ball, The King's Singers and Kate Bush.

You can also hear his work in such star-studded movies as "Dancing At Lughnasa" (Meryl Streep), "Some Mother's Son" (Helen Mirren), "Dick Francis: Twice Shy" (Ian McShane), and Liam Neeson's classic "Lamb" and he has also received a Laurence Olivier Award nomination for his adaption of Gilbert and Sullivan's "HMS Pinafore", as well as a Grammy for "Riverdance". And he has even appeared as an actor playing the part of Ron Dray in the movie "A Bright Shining Lie", starring Bill Paxton!

In 2022, he released a best-selling autobiography titled 'The Road To Riverdance'.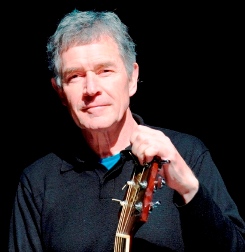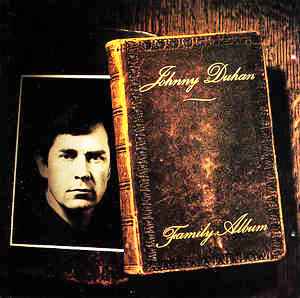 JOHNNY DUHAN
Johnny Duhan, without doubt one of Ireland's greatest songwriters, started his career with Limerick band Granny's Intentions, which having moved to London, signed with Deram Records, releasing a number of records including the hit single "Love Is An Everyday Thing".

Following the breakup of the band, Johnny worked with guitarist Ed Deane, before signing with Arista Records, and later Philips, eventually releasing a series of stunning songs, many later covered by such acts as Christy Moore, Mary Black, Dolores Keane, the Dubliners and the Irish Tenors.

His albums include "The Voyage", "Just Another Town", "Flame", "Don Quixote", "Burning Word", "The River Returning", "To The Light", "Tree", "Current Affairs", "Winter" and "Highlights", while he has also written a number of books including "To The Light", and an autobiography "There Is a Time". By 2014, one of his songs, "The Voyage" recorded by Christy Moore, had amassed over one million YouTube plays.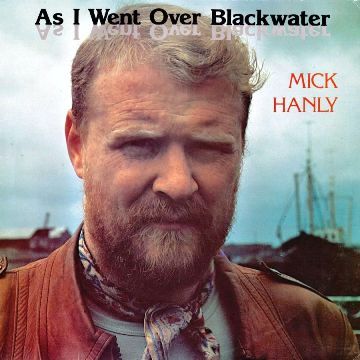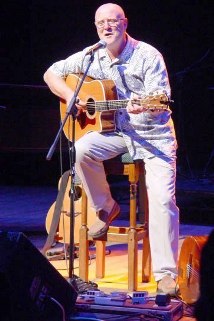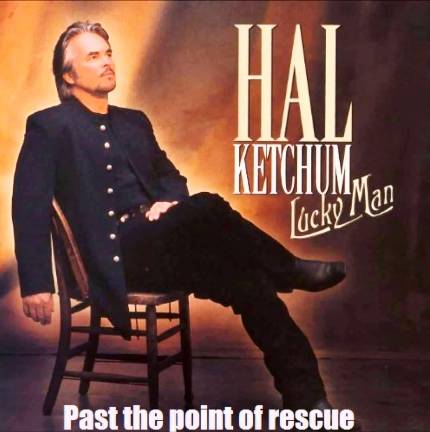 MICK HANLY
One of Limerick's greatest songwriters, and the man who was chosen to replace the legendary Christy Moore in Movings Hearts, Mick Hanly's songs include the BMI Million-Air classic "Past The Point Of Rescue", which introduced American country star Hal Ketchum to the top of the US charts and earned Mick his first Gold Disc.

Mick Hanly started his career with Monroe, before recording two well-received albums with Donal Lunny, moving on to join Moving Hearts in 1981. His songs have been widely covered by such stars as Christy Moore and Mary Black, and in 2012, he launched the innovative "Coming To A Village Near You", the project where Mick plays gigs in communities and villages throughout Ireland that normally don't have gigs!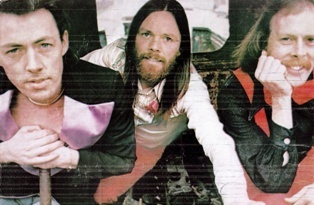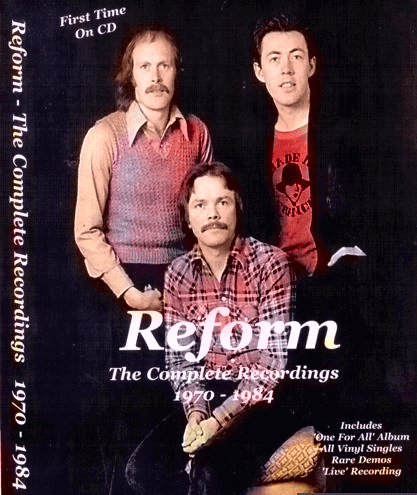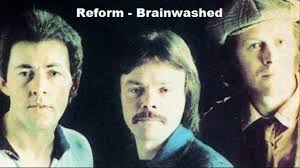 REFORM
Although a number of bands emerged in Limerick during the seventies, Reform, comprising Don O'Connor, Joe Mulcahy and Willy Brown, were by far the most successful. With hit singles such as "One For The Boys" and "You Gotta Get Up", the outfit conquered Irish audiences with a series of exciting and innovative performances.

Reform broke up in 1984, but thirty years later, Paddy Brennan of the Limerick Rock & Roll Club compiled and released a comprehensvie CD, comprising all of their recorded tracks, including their early demos.

All the members remained active, Don O'Connor with Celtic Fusion which has toured Europe and Africa, Willy Brown (the Willy Brown Band), and Joe Mulcahy (Village), although many fans in Limerick kept on wishing that Reform would indeed "re-form"!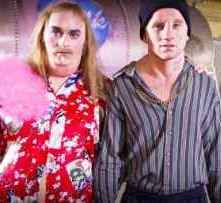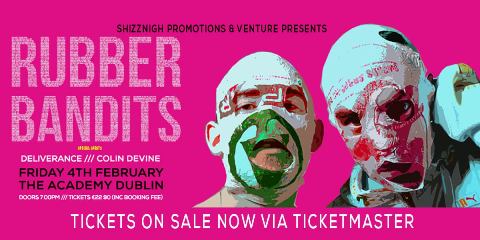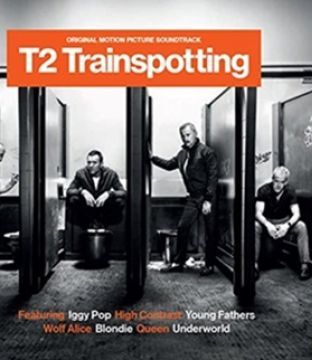 THE RUBBERBANDITS
The Rubberbandits are a Limerick-based comedy hip-hop duo featuring Dave Chambers and Bob McGlynn, and occasionally local DJ Paul Webb, whose first hit was the unforgettable "Horse Outside", a YouTube phenomenon.

Since then, they have won a "Best Irish Act" award and made a pilot for UK's Channel 4, while one of their songs "Dad's Best Friend" has been used in the movie "T2 Trainspotting".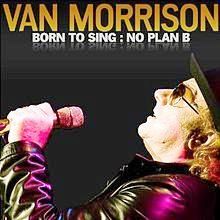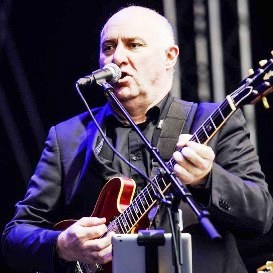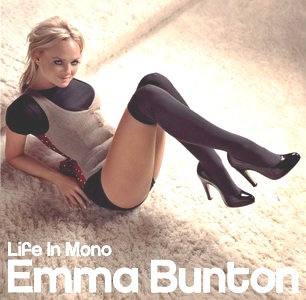 DAVE KEARY
When you have backed Van Morrison and traded licks with Jerry Lee Lewis, it is probably true to say that you have definitely arrived! Dave Keary grew up in a musical family in Limerick, cutting his teeth with local band Tuesday Blue, before going on to work with Englbert Humperdinck, Emma Bunton, Bill Whelan, Katherine Jenkins, Will Young, Sharon Shannon, Taj Mahal, Roger Daltrey, Steve Winwood, Michael Buble, Mark Knopfler, Bobby Womack, Chris Farlowe, Albert Lee - and of course Michael Flatley's "Lord Of The Dance" (for which he acted as Musial Director).

Dave is as much at home in New York's Madison Square Gardens as he is in his Red Door Productions recording studios in Limerick - and Limerick is indeed lucky to have him.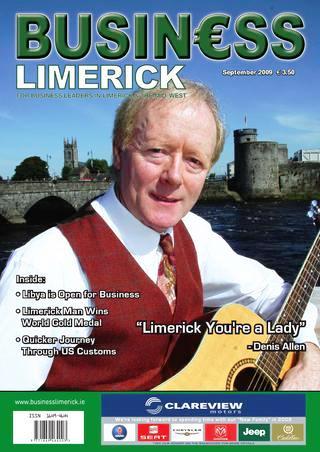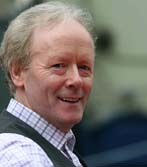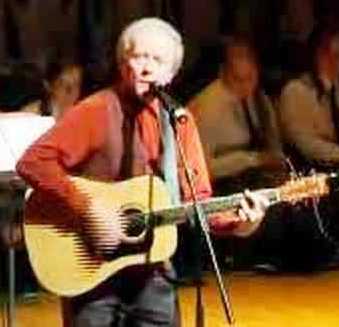 DENIS ALLEN
Denis Allen started his career with a number of local bands such as The Monarchs and Bojangle, before going out on his own with the Denis Allen Band. In 1979, he wrote and recorded "Limerick You're A Lady" which was to become the Limerick anthem, not only reaching Number 1 in Ireland, but also remaining on the Top 10 for more than a year. In an unusual coincidene, "Reach Out", a song penned by Denis for local singer Shaun O'Dowd, was also in the Top 10 at the same time.

"Limerick You're A Lady" has since been covered by more than fifty different singers, including Joe Dolan and Daniel O'Donnell, while other hits include "Late Starters In Love" which he charted and which was later recorded by The Bards, Evans & Doherty and The Fureys, along with "Lonely In London" (recorded by The Fureys") plus an entire album of songs for local singer Tommy Drennan.

In addition to his songwriting and performing, Denis tours regularly, most notably in the Netherlands and Germany. and also operates one of Limerick's most successful recording studios, Allen Sound.


EUGENE WALLACE
Eugene Wallace remains far better known in London where he has attained cult status amongst musicians, than in his native Limerick, even though many feel that he was possibly the finest vocalist to emerge from the city.

Moving to London in 1971, he initially attracted the attention of Robin Gibb before appearing at the George Harrison-organised charity "Concert For Bangladesh" alongside The Who and Rod Stewart.

His first album was backed by such iconic musicians as Phil Collins (who still lists Eugene as one of his favourite singers) and Roger Taylor of Queen. Having appeared in the film "That'll Be The Day" with Ringo Starr and David Essex, he went on to work with Phil Lynnot, Keith Moon and Rick Grech.

He also had a successful career recording voiceovers for TV advertising before his untimely death in November 1999, at the age of just 49. Curently the subject of a YouTube campaign to have his albums re-issued, click his picture above to hear one of Limerick's most talented sons.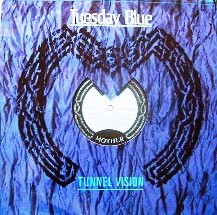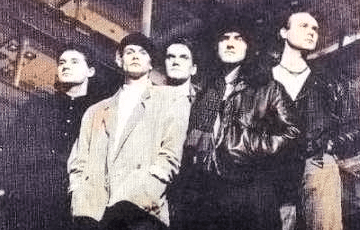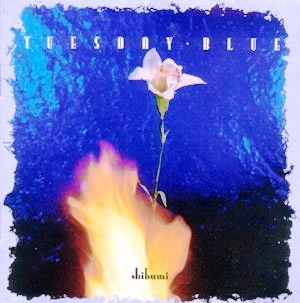 • TUESDAY BLUE
Local boys Mike Ryan, Dave Keary, Ralph Lindheim, Liam Darcy and Tom Jones seemed to have it made when in 1985, Tuesday Blue signed with U2's Mother Records, releasing a well-received single "Tunnel Vision", before going on to represent Ireland at the Eurorock Festival held in Liverpool.

After this, they travelled to Montreux in Switzerland to record their first album "Shibumi" with David Bowie's producer Dave Richards handling the production duties. Although the album attracted excellent reviews in rhe United States with further singles following on EMI Manhattan, the band decided to call it a day in 1990, although a second album "Waiting For The Magic" emerged in 2002.

DON MESCALL
Because Limerick singer Don Mescall enjoys such a successful career as a performer, it is sometimes forgotten that he is also one of Ireland's most successful songwriters, whose work has been recorded by such diverse acts as Rascal Flatts, The Backstreet Boys, Lonestar, Ronan Keating, Sharon Corr, Clay Aiken, Boyzone, Lulu, Richie Havens, Geri Halliwell, Neal McCoy, Brian Kennedy, Nathan Carter, The High Kings, Frances Black, and many more.

His song have sold more than 10 million records worldwide, receiving more than 16 million hits on YouTube.
APHEX TWIN
Aphex Twin (real name Richard David James) was born in Limerick in 1971, and is now one of the foremost electronic musicians and composers in the world.

Described by The Guardian as "the most inventive and influential figure in contemporary electronic music", Richard has recorded a wide number of albums under a variety of aliases and for a number of labels, as well as scoring several UK singles hits including "Come to Daddy" and "Windowlicker".

He is also the owner (with Grant Wilson-Claridge) of Rephlex Records, one of the most prolific labels in the UK.
ANDREW CHERRY
Born in Limerick in 1763, Andrew Cherry can certainly lay claim to have been Limerick's first hit songwriter! Although he left school at eleven, Andrew was soon touring Ireland as an actor before achieving success on the London stage, most notably at Drury Lane.

He also penned several operettas and musicals, and one of his compositions, "The Dear Little Shamrock" was an instant music hall sensation in Ireland, England and the USA, where one hundred years after Andrew's death, Count John McCormack released a hit recording of the song on RCA Victor.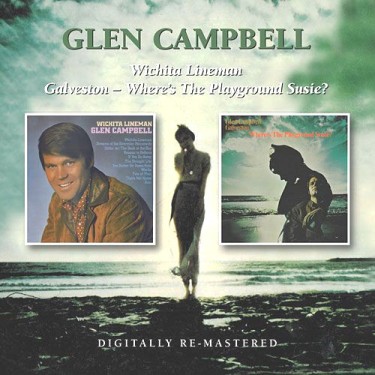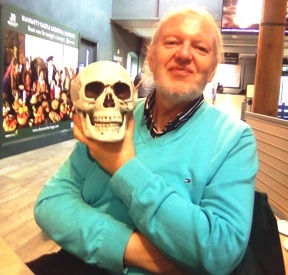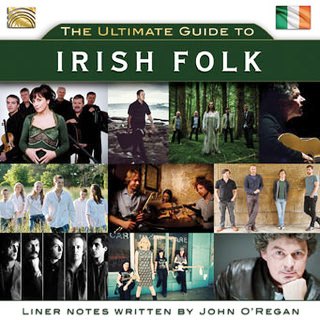 JOHN O'REGAN
Although John O'Regan is Limerick's foremost music journalist, he is possibly better known internationally than in his home town. In fact, no matter where you live, chances are you already have something of John's in your music collection, simply because he has written album liner notes for such legends as Tina Turner, Glen Campbell, Merle Haggard, Dan Fogelberg, Peter and Gordon, Jerry Lee Lewis, Dr. Hook, Eddie Cochran, America, Shirley Bassey, José Feliciano, REO Speedwagon, Christy Moore, Joan Baez, Jim Reeves, George Jones & Tammy Wynette, Gordon Lightfoot, The Dubliners, and literally hundreds of others. In addition, John has produced compilation albums by such stars as David McWilliams, Clannad and Nicolette Larson, while his 'Ultimate Guide to Irish Folk' album won LiveIreland's 2014 Compendium Award.

Although primarily a writer whose work has been published in Australia, Canada, Germany, Norway, the UK and USA, John actually started in broadcasting, and since his early days on Limerick radio, has contributed to RTE 1, 2FM, BBC Radio Scotland, BBC Radio 4, BBC Radio Merseyside, BBC Radio Derby, Downtown Radio, 98FM, and Radio Kerry as well as VRT Radio 1 in Brussels along with radio stations in Chicago, Cleveland and Milwaukee. He currently broadcasts on Limerick City Community Radio presenting "Eclectic Celt" and " Hav Yez No Homes Ta Go Ta?" at www.lccr.ie while he also lectures in Music Journalism to City & Guilds and NCVA students in Cork, Dublin and Leitrim, and speaks at major festivals in Europe, Ireland, UK, and the USA.


BOBBY O'DRISCOLL
On a practical note, if you are a touring musician and experience a technical or sound problem, or simply want to get your recording or band equipment repaired - contact Bob at Monisworth Electronics. Monisworth is owned by one of the finest singer-guitarists in Ireland - Bobby O'Driscoll. Bobby started his performing career with the Intentions (soon to become Grannies Intentions), then moved to The Broadways, Bojangle and later the Denis Allen Band. He also operated Middle Eight Recording Studios for many years. The man to talk to in Limerick on all matters electronic.
The Albums
It would be impossible to feature all the record albums associated with Limerick over the years, so we will conclude with just a small selection of those whose work has attracted attention outside of Limerick and indeed in many cases, outside of Ireland.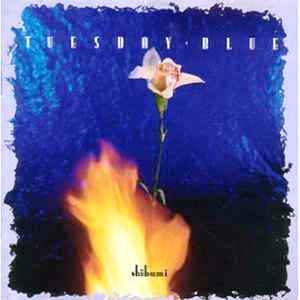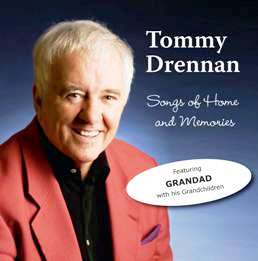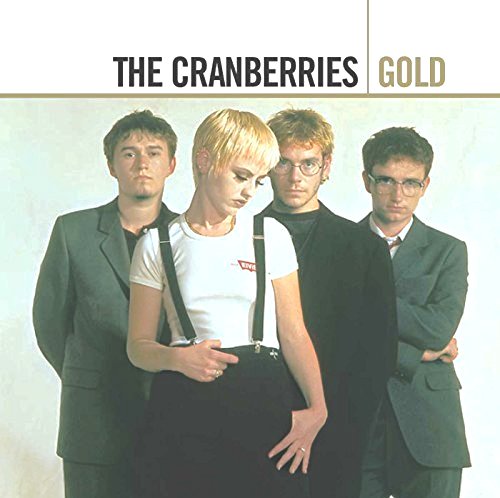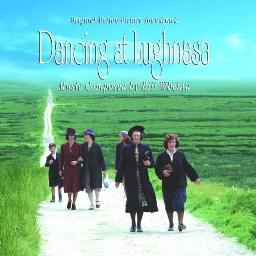 Tuesday Blue, Tommy Drennan, The Cranberries and Bill Whelan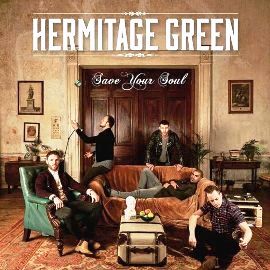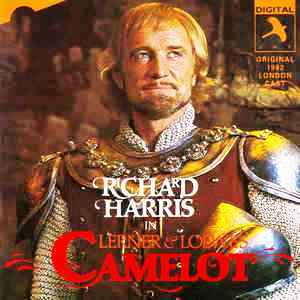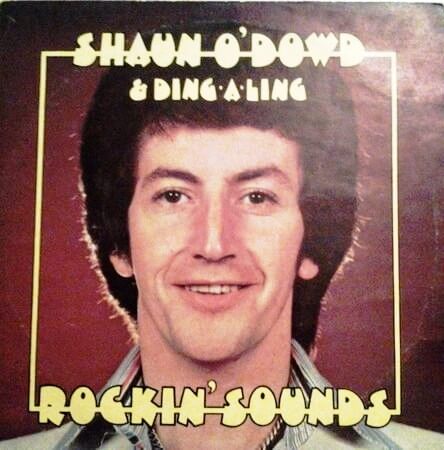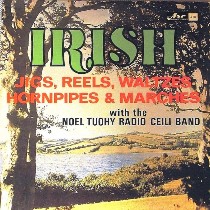 Hermitage Green, Richard Harris, Shaun O'Dowd & Ding A Ling and Noel Touhy Radio Ceile Band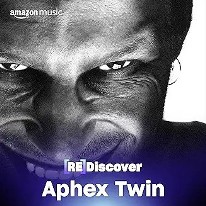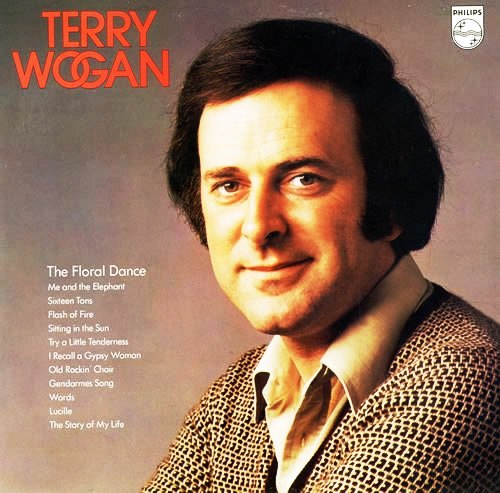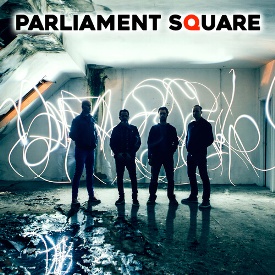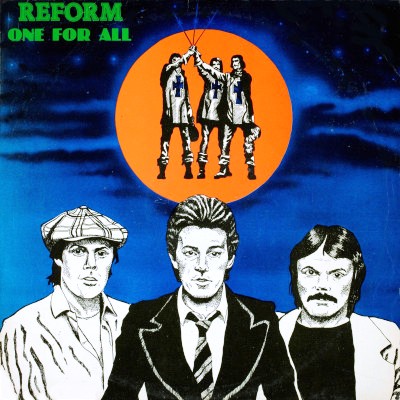 Aphex Twin, Terry Wogan, Parliament Square and Reform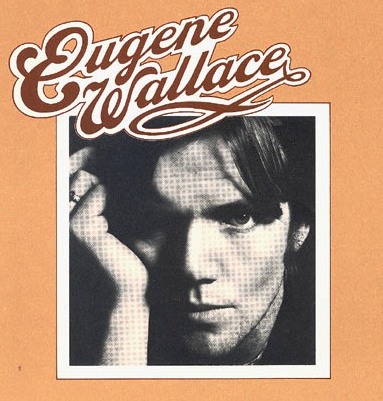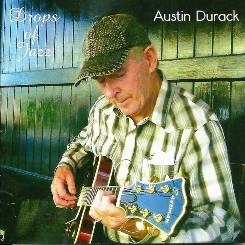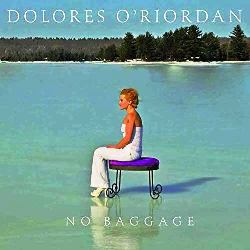 Eugene Wallace, Austin Durack, Emma Langford and Dolores O'Riordan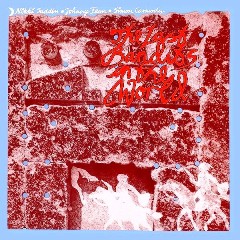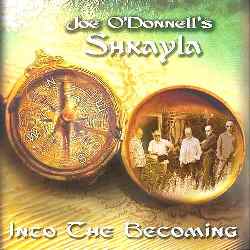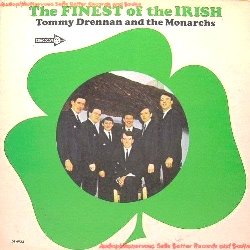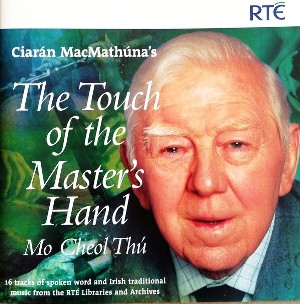 Johnny Fean, Joe O'Donnell, The Monarchs and Ciarán Mac Mathúna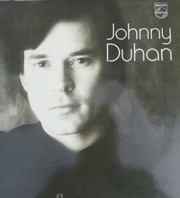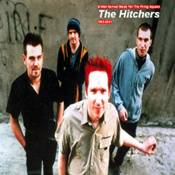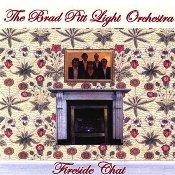 Denis Allen, Johnny Duhan, The Hitchers and The Brad Pitt Light Orchestra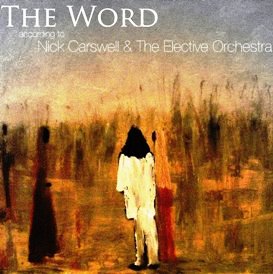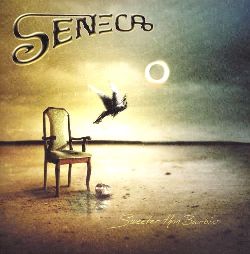 Giveamanakick, Nick Carswell, De Lorean Suite and Senekah (Seneca)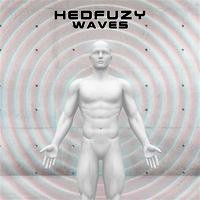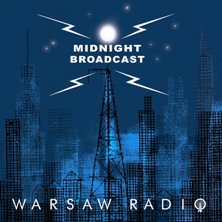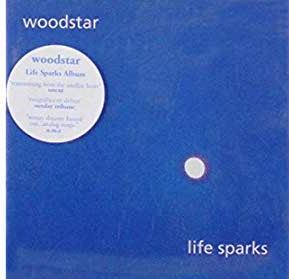 Hedfuzy, Warsaw Radio, Woodstar and Protobaby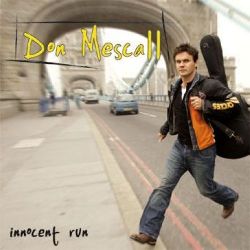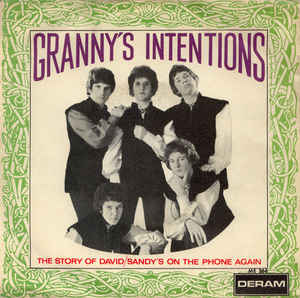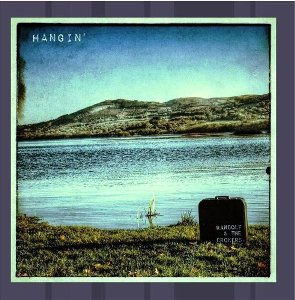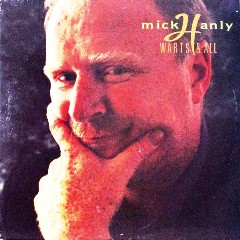 Don Mescall, Granny's Intentions, Randolf & The Crokers and Mick Hanly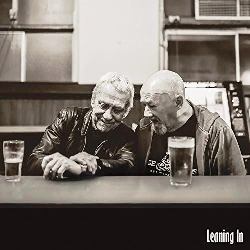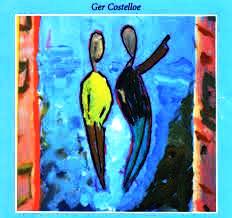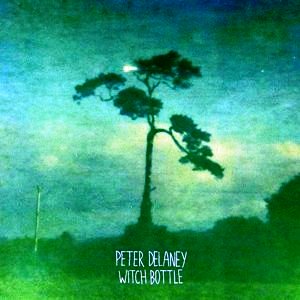 Laura Mulcahy, Liam Naughton, Ger Costelloe and Peter Delaney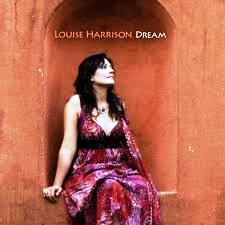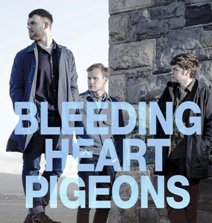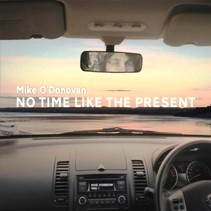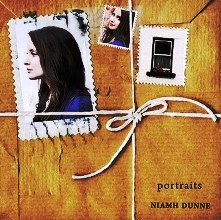 Louise Harrison, Bleeding Heart Pigeons, Mike O'Donovan and Niamh Dunne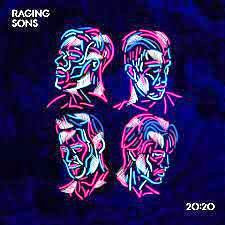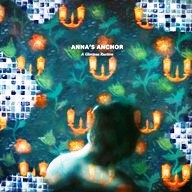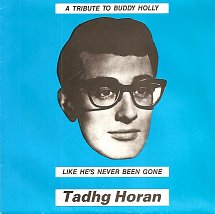 'Tom McNamara, Raging Sons, Anna's Anchor and Tadgh Horan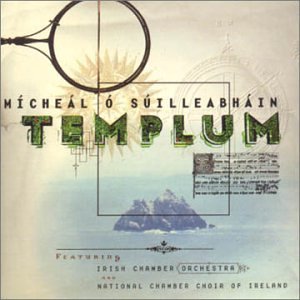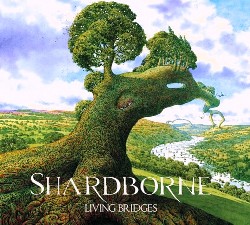 Jimmys Cousin, Windings, Mícheál Ó Súilleabháin and Shardborne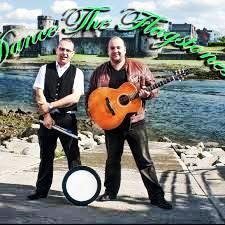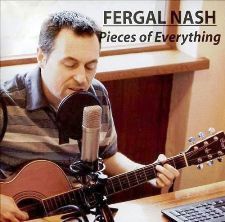 whenyoung, Michael Benn, Fergal Nash and Steve Lamacq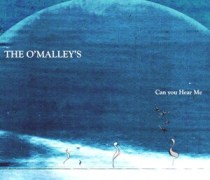 Sarah-Ellen Murphy, The O'Malleys, Paddy Mulcahy and Foxjaw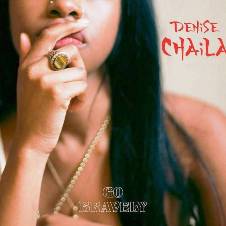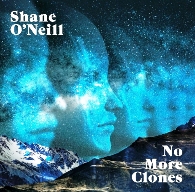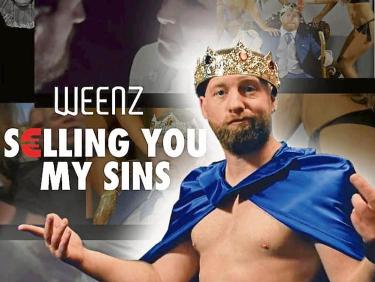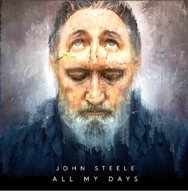 Denise Cbaila. Shane O'Neill, Weenz and John Steele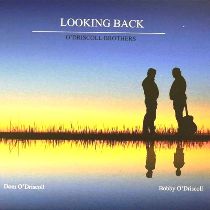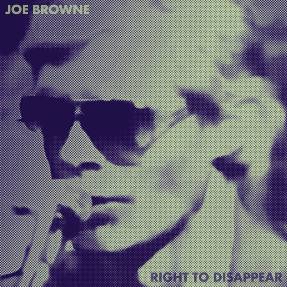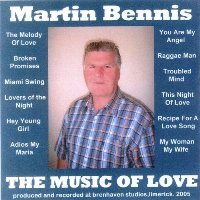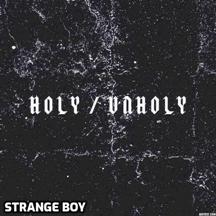 The O'Driscoll Brothers, Joe Browne, Martin Bennis and Strange Boy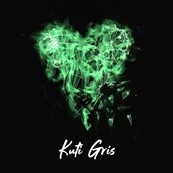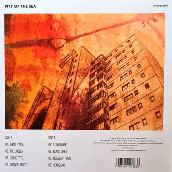 James Kenny, Willzee Out, Vacuity and Pity Of The Sea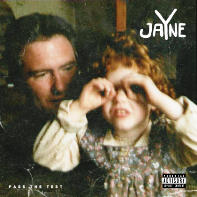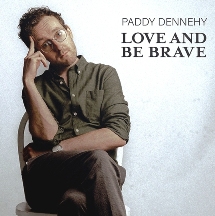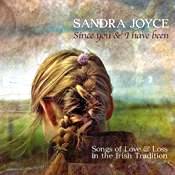 Hazey Haze, JaYne, Paddy Dennehy and Sandra Joyce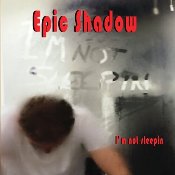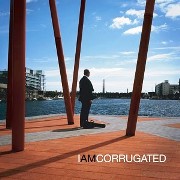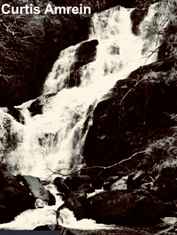 Epic Shadow, Corrugated Tunnel and Curtis Amrein


Of course, the above does not include the many albums by Limerick-born performers such as Christopher Lynch, Joseph O'Mara, Seán Meaney etc, whose work was recorded and released outside of Ireland, but hopefully, it may give you a flavour of what has been produced in recent times by acts associated with Limerick.


The Business

Once upon a time, Limerick boasted numerous musical instrument shops (many operated by local musicians). These included Jack Glynn's, Frank Hogan's, Kleiser's, Peter Dempsey's and Savins. In addition, we had a half-dozen record stores, such as Clancy's, Todds, HMV, Empire Music and the aforementioned Savins

With the advent of Amazon (not to mention streaming!), the record store scene contracted somewhat, and nowadays Steamboat Records (with a renowned vinyl department), and Golden Discs more or less dominate the market. On the other hand, the musical instrument scene has expanded rapidly with outlets such as Steamboat Music, Savins, Kleisers, Future Sound & Vision and Ryan Pianos providing Limerick musicians with everything they need.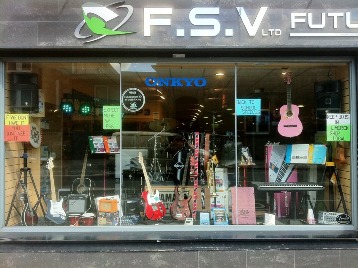 Steamboat Music, Future Sound & Vision,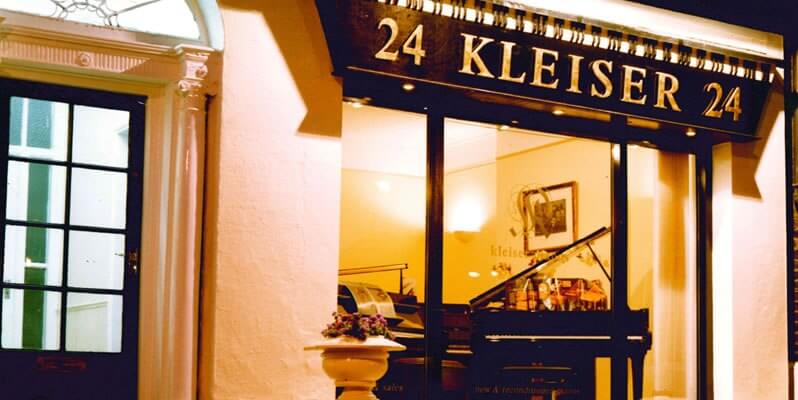 Savins and Kleisers
Forty years back, Limerick boasted several recording studios, places like Xeric, Menlo, O'Carroll's, Crescent Studios and Middle-8. Nowadays, there are a number of excellent studios in operation, including Red Door Productions and the Denis Allen Studios, which keep Limerick very much to forefront of Ireland's recording industry.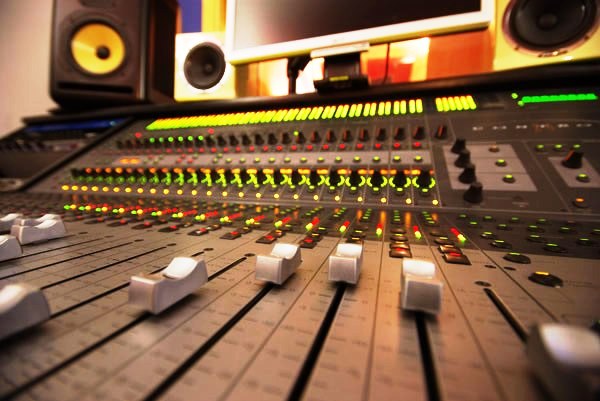 Red Door Productions & Denis Allen Studios

Many top Limerick musicians were lucky to be tutored by their predecessors. But times change, and as our more successful musicians nowadays leave Limerick for national and international success, we are lucky to have some wonderful organisations which carry on the tradition of teaching others to develop their musical talent.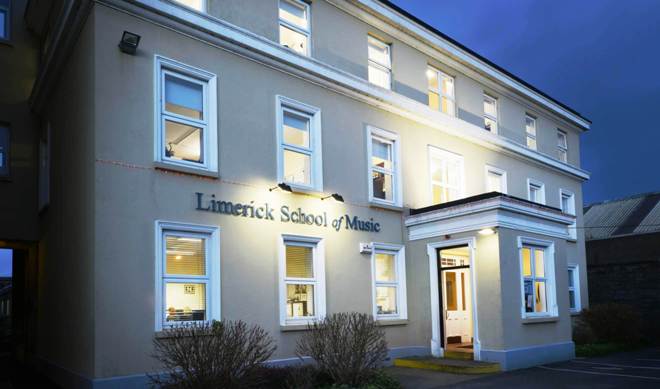 Limerick School Of Music & Peter Dee Academy Of Music
The Venues
Limerick's live music scene has exploded in recent years, with the University Concert Hall, Dolans Warehouse, the Lime Tree Theatre and Cobblestone Joe's, providing an experience on par with the best international venues.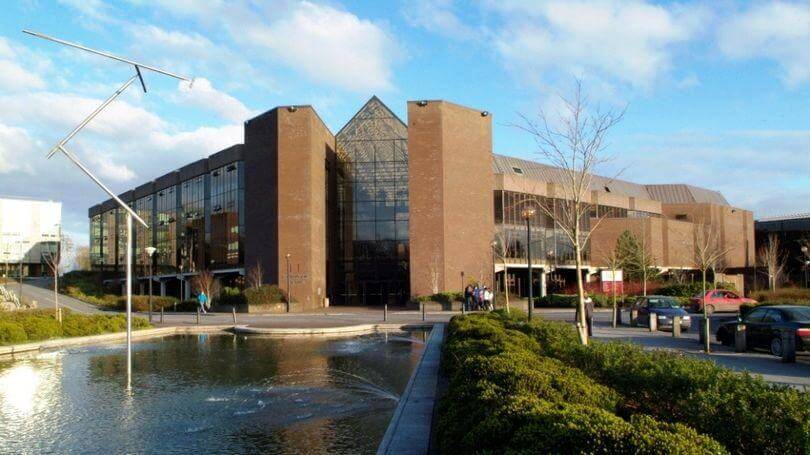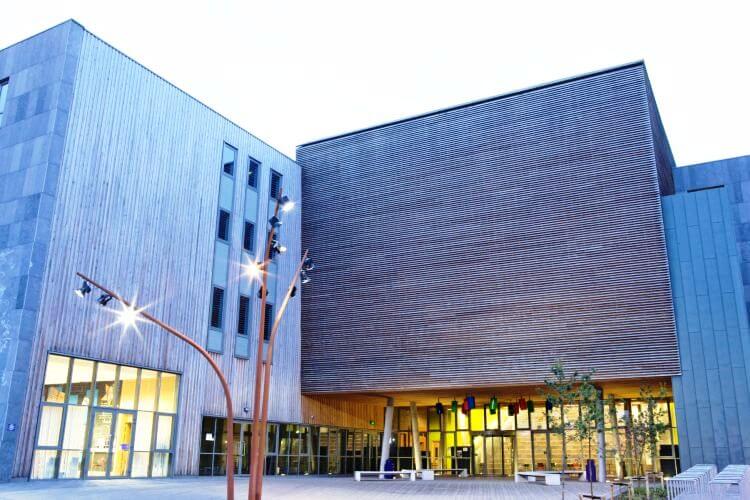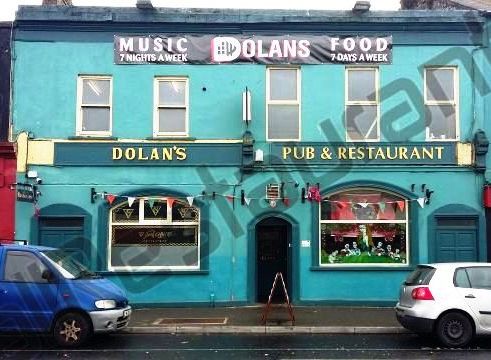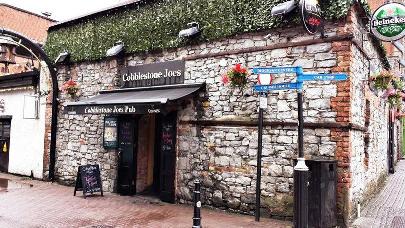 University Concert Hall, Lime Tree Theatre, Dolan's Warehouse & Cobblestone Joe's
The Movies
A number of internationally-distributed movies have been filmed in Limerick, including 'The Rising Of The Moon' (directed by John Ford and narrated by Tyrone Power), 'The Last Remake Of Beau Geste' (starring Marty Feldman, Peter Ustinov and Ann-Margret), 'Angela's Ashes' (written by Frank McCourt and starring Emily Watson) and 'High Spirits (starring Peter O'Toole, Daryl Hannah and Liam Neeson). Today, Limerick boasts its own movie-making complex, Troy Studios the largest international standard film and TV studio in Ireland.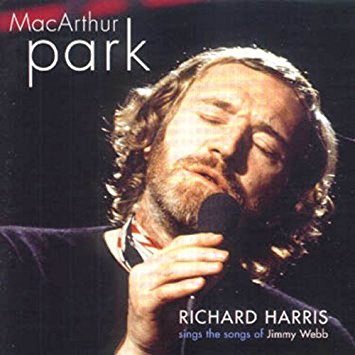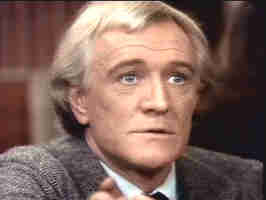 RICHARD HARRIS
Actor and singer Richard Harris has long been a Limerick hero - there is even a statue to him on Limerick's main thoroughfare, and another in Kilkee, County Clare, where he often holidayed. Richard was educated at Crescent College, moving to England with the intention of becoming a director. While studying, he put on his own production of "Winter Journey" before emerging onto the West End stage in Brendan Behan's "The Quare Fellow". This success led to his first film part, in "Shake Hands With The Devil" with James Cagney.

Subsequent movies include "The Wreck Of The Mary Deare" with Gary Cooper, Charlton Heston and Michael Redgrave, "The Long And The Short And The Tall" with Laurence Harvey and Richard Todd, "The Guns Of Navarone" with David Niven, Gregory Peck and Anthony Quinn, "Mutiny On The Bounty" with Marlon Brando and Trevor Howard, "Major Dundee" with Charlton Heston, "The Heroes of Telemark" with Kirk Douglas, "Hawaii" with Julie Andrews, "Camelot" with Vanessa Redgrave and Franco Nero, "Caprice" with Doris Day, "The Field" with John Hurt and Sean Bean, "This Sporting Life" with Rachel Roberts, "The Molly Maguires" with Sean Connery, "Cromwell" with Alec Guinness", "Robin & Marian" with Sean Connery, Audrey Hepburn and Robert Shaw, " Martin's Day" with James Coburn, "Gladiator" with Russell Crowe, "Harry Potter And The Chamber of Secrets" as Professor Albus Dumbledore, "Patriot Games" with Harrison Ford, "The Wild Geese" with Richard Burton and Roger Moore.

Twice nominated for an Oscar "The Sporting Life" and "The Field", Richard won both a Golden Globe for "Camelot" and a Grammy for "Jonathan Livingston Seagull". And of course, his iconic album "A Tramp Shining" along with his American Number 1 single "MacArthur Park", helped establish the songwriter Jimmy Webb.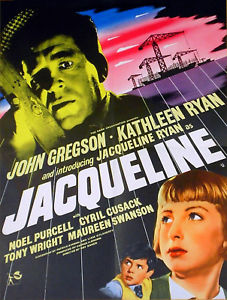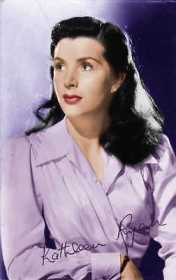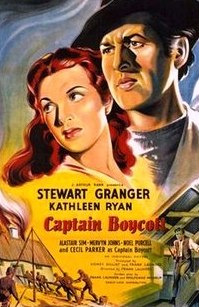 KATHLEEN RYAN
Hollywood movie star Kathleen Ryan spent her years of stardom, not in Tinseltown, but in Limerick, following her marriage to noted local surgeon Derry Devane. While living here, her movies included "Captain Boycott" with Stewart Granger, "Odd Man Out" with James Mason, "Esther Waters" with Dirk Bogarde, "Christopher Columbus" with Fredric March, "Prelude To Fame" with James Robertson Justice, "The Yellow Balloon" with Kenneth More, "Captain Lightfoot" with Rock Hudson, "The Clock" with Douglas Fairbanks Jr and "Jacqueline" with John Gregson.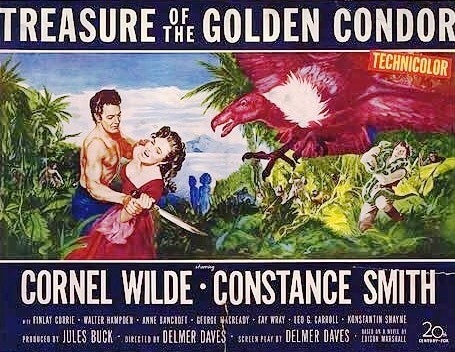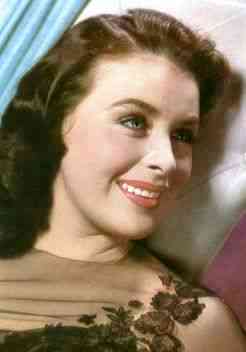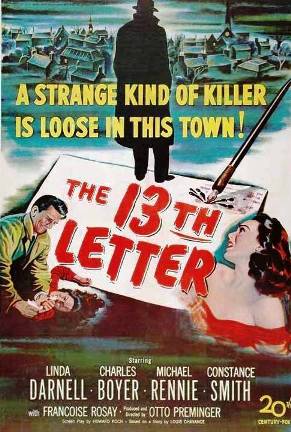 CONSTANCE SMITH
Constance Smith, born in WolfeTone Street, Limerick, moved to London when she was just 17, having been signed by the Rank Organisation. Her career started in such movies as "Now Barabbas" with Richard Burton and Kenneth More, and "The Mudlark" with Alec Guinness.

Soon after, she was contracted to the Hollywood studios of 20th Century Fox, going on to star in such films as "The 13th Letter" with Charles Boyer, "Red Skies Of Montana" with Richard Widmark, "Man In The Attic" with Jack Palance, "The House In The Square" with Tyrone Power and "Treasure Of The Golden Condor" with Cornel Wilde and Anne Bancroft, as well as presenting the 1952 Academy Awards. In 1955. she moved to live in Rome, where she made a number of movies, including "La Congiura Dei Borgia" (playing the part of Lucretia Borgia) and "Il Cavaliere Senza Terra" (playing Laura).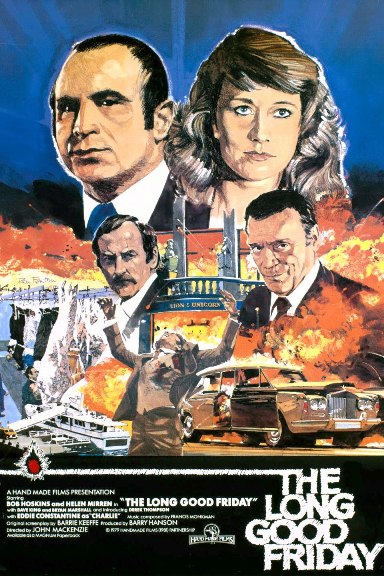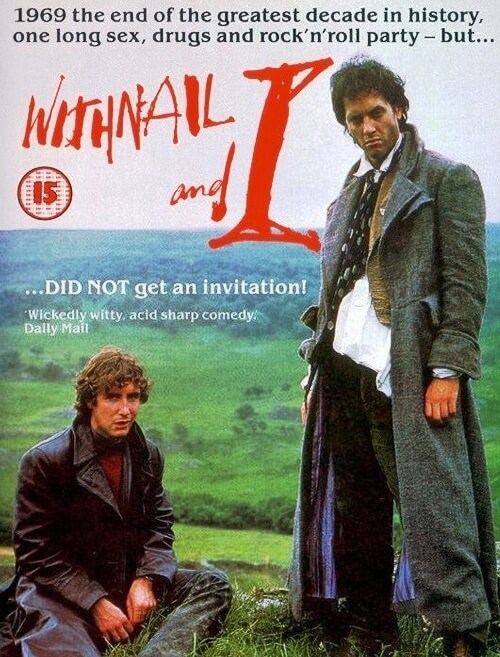 DARAGH O'MALLEY
Actor Daragh O'Malley is possibly best known for his role as Patrick Harper in the long-running "Sharpe" series, but he has also worked with such stars as Marlon Brando, Debra Winger, Elliott Gould, Richard Attenborough, Johnny Depp and John Hurt, as well as appearing in such legendary movies as "The Long Good Friday" and "Withnail And I". Edcuated at Crescent College, Limerick, his father was the much-admired Irish government minister Donogh O'Malley, while his mother was Hilda, the subject of Patrick Kavanagh's "On Raglan Road".

Moving to London, he studied at the London Academy of Music and Dramatic Art. More recently, he has starred in a number of major television series including "Camelot" with Joseph Fiennes, "The Royal" with Wendy Craig, "Heroes And Villains" with Rob Brydon and "Waking The Dead". He is also the founder of the international charity The Sharpe's Children Foundation which fights poverty through education and takes children off the streets of the third world providing them with education.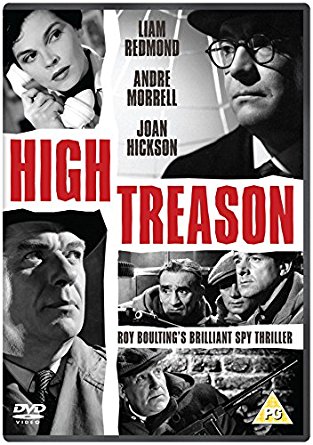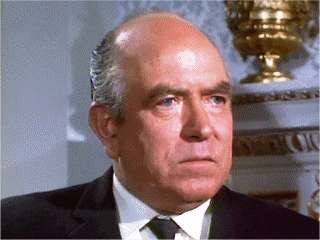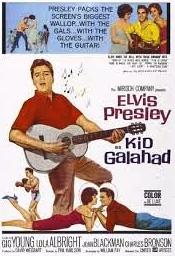 LIAM REDMOND
Limerick-born Liam Redmond started his acting career with the Abbey Theatre while a medical student in Dublin, where William Butler Yeats wrote the play "Death Of Cuchullain" specially for him. In 1939, he moved to New York, where he was praised for his Broadway performances in such plays as "The White Steed" and "The Wayward Saint".

In 1947, he made his first movie "I See A Dark Stranger" starring Deborah Kerr and Trevor Howard, going on to appear in more than fifty movies alongside such names as Stewart Granger, Elizabeth Taylor, fellow Limerick actress Kathleen Ryan, Dirk Bogarde, Jack Hawkins, Donald Sinden, Denholm Elliott, David Niven, Honor Blackman, Van Johnson, Diana Dors, Victor Mature, Janet Leigh, John Mills, Sylvia Syms, Peter Lorre, Anthony Quayle, Van Heflin, Elvis Presley, Gig Young, Joan Blackman, Charles Bronson, Robert Shaw, Kim Novak, George Sanders, Rock Hudson, George Peppard, Anthony Quinn, Roddy McDowall and Suzanne Pleshette.

He also appeared frequently on television in such series as "The Avengers", "Daniel Boone", " Wagon Train", "Swizzlewick", "The Revenue Men", "The Gamblers", "You're Only Young Twice", "The Saint" and "Z-Cars".
The Talent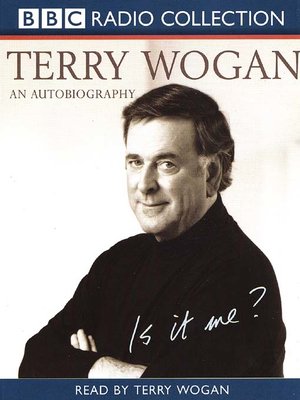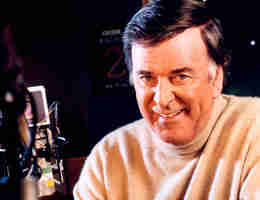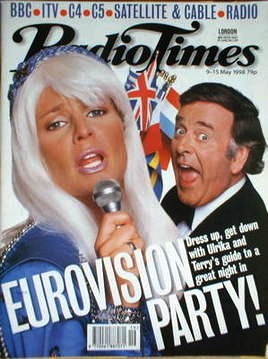 TERRY WOGAN
Terry was born in Limerick, and educated at Crescent College, before moving to Dublin and joining RTE Radio as an announcer. While still working with RTE in Dublin, he hosted some radio programmes in London for the BBC, becoming an instant success. The "Terry Wogan Show" with its audience of eight million listeners, made Terry the most listened-to radio broadcaster in Europe, winning him numerous awards and the admiration of his radio peers.

He worked widely on television on such shows as "Children In Need" with Sue Lawley, "Blankety Blank", "Wogan" and "What's On Wogan?", as well as being effectively the face of the Eurovision Song Contest in the UK.

This top radio and television presenter (and reluctant pop star with theTop 20 hit "A Floral Dance"!), is yet another Limerick man who remained proud of his roots. And we have remained very proud of him.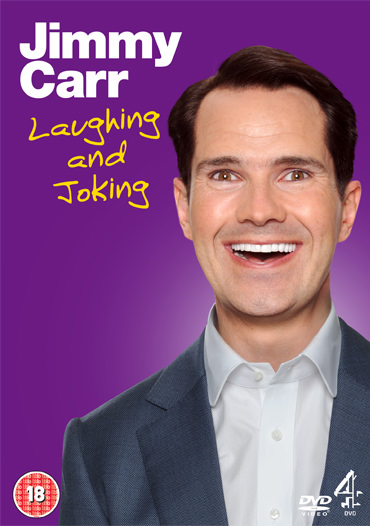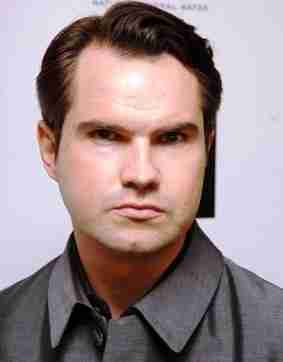 JIMMY CARR
Dont let the accent fool you - comedian Jimmy Carr is as Limerick as Richard Harris (even if Wikipedia claims he happened to actually be "in London" when the great event took place).

Jimmy - one of the most talented stand-up comedians and humorists on the scene today, is also an excellent writer who has penned material for "Bo' Selecta", "Meet Ricky Gervais", Lily Savage and Frank Skinner as well as starring in such shows as "Have I Got News For You", "8 Out Of 10 Cats". "Big Fat Quiz Of The Year", "10 O'Clock Live", "Never Mind The Buzzcocks", "A League Of Their Own", "Late Night" with Conan O'Brien" and "The Tonight Show" with Jay Leno.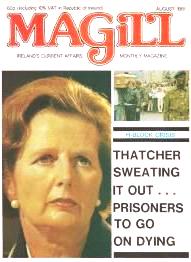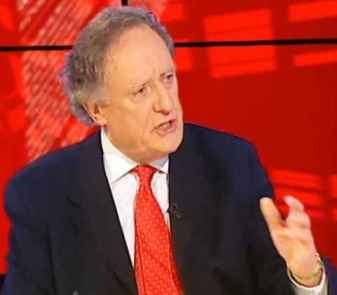 VINCENT BROWNE
Vincent Browne, described by "The Guardian" as "Ireland's Jeremy Paxman", is the country's most influential current affairs television presenter. Born in Limerick, he started his career with RTE before moving to the "Irish Times" and later the "Irish Press" group.

In 1977, he founded "Magill Magazine" which exposed corruption in high places, before taking over as editor of "The Sunday Tribune". Later he presented a radio program on RTE which ran for ten years, while continuing to write prolifically for both the "Irish Times" and the "Sunday Business Post".

In 2007, he crossed over to the independent TV3 where his personal integrity and compassion coupled with forensic interviewing skills made his late night show "Tonight With Vincent Browne" essential viewing for anybody interested in current affairs.


CIARÁN MAC MATHÚNA
Irish traditional music has never lacked dedicated experts, but few had the communication skills and broadcasting talents of Ciarán Mac Mathúna.

A native of Limerick City, Ciarán joined RTE in 1954, embarking on what journalist Sam Smyth later called "a mission to collect songs and stories, music, poetry and dance before they were buried under the coming tsunami of pop music". Programmes such as "Ceolta Tire", "A Job Of Journeywork" "Humours Of Donnybrook" and in particular "Mo Cheol Thú" deservedly brought an enthusiastic following, winning him many honours including two Jacobs Awards, the freedom of his beloved Limerick City, and honorary doctorates from both University College Galway, and Limerick University.

As the Irish Prime Minister remarked, "Ciarán was encyclopaedic in his knowledge of Irish traditional music and its artists and for many decades, wherever good Irish music was played and enjoyed, Ciarán was to be found in its midst".

The Faces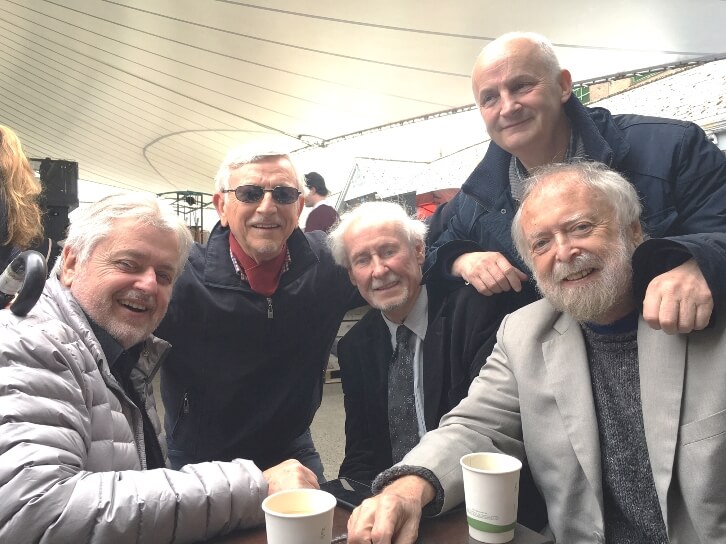 Pictured at The Limerick Market are (from left) Bill Whelan ('Riverdance'), Peter McNamara (Milford Entertainment Group), Paddy Brennan (Limerick Rock & Roll Club), Mickey Dunne (President Thomond Pipers Club) and Mick Moloney (The Johnstons)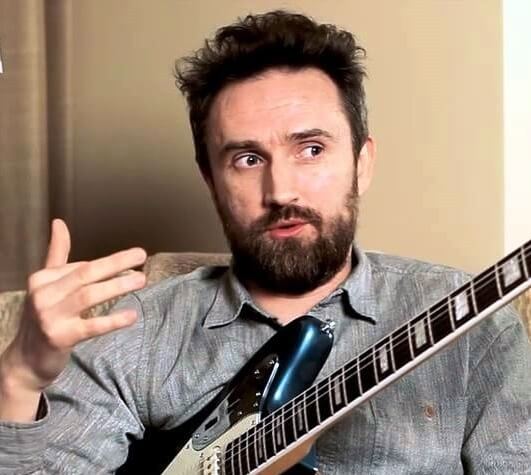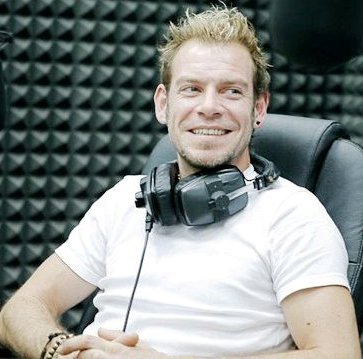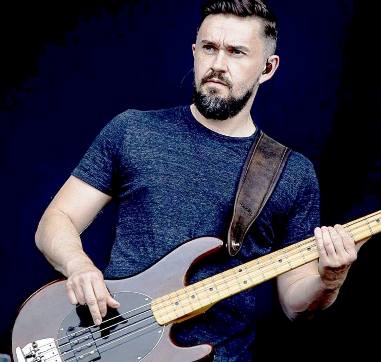 Noel Hogan, Fergal Lawlor and Mike Hogan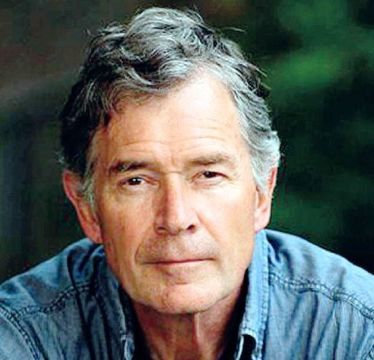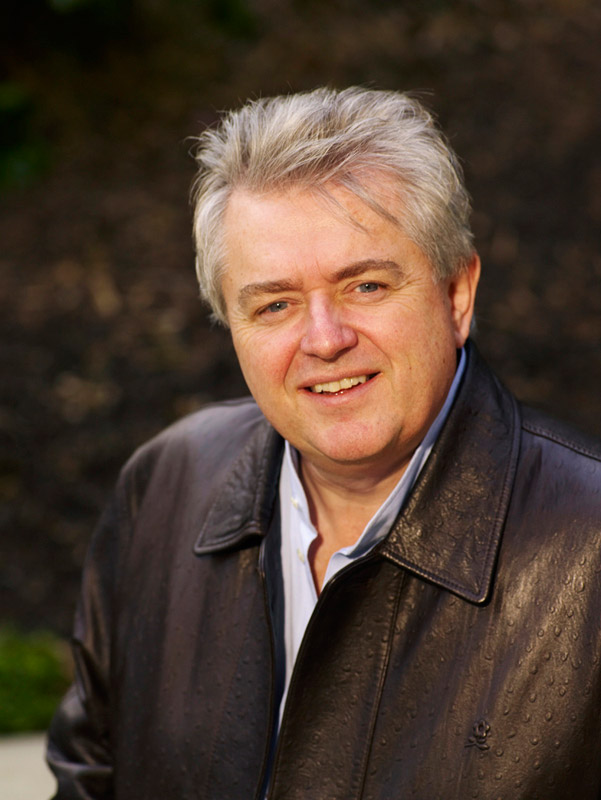 Johnny Duhan, Bill Whelan and Terry Wogan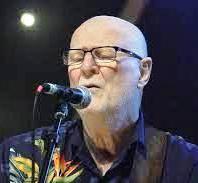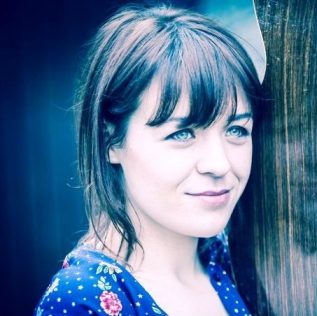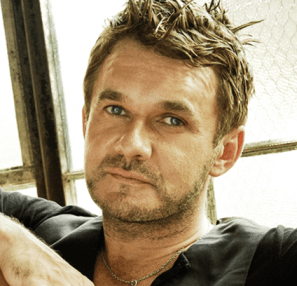 Mick Hanly, Emma Langford and Don Mescall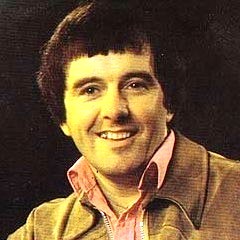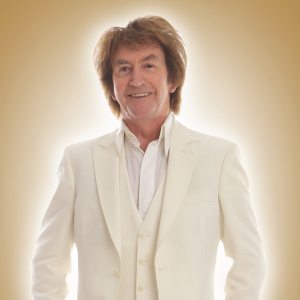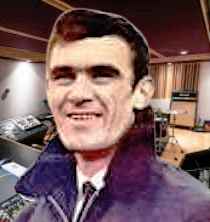 Tommy Drennan, Shaun O'Dowd and Ger Cusack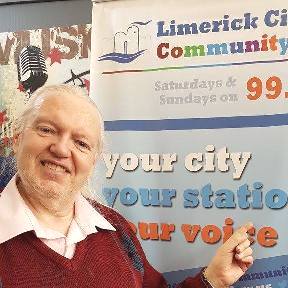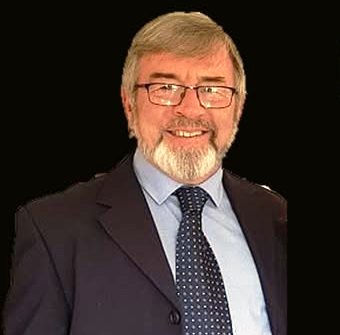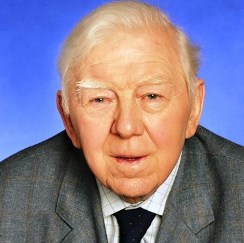 John O'Regan, Bobby O'Driscoll and Ciarán Mac Mathúna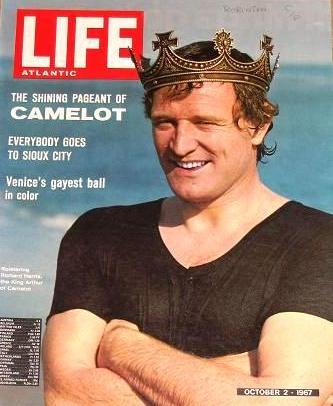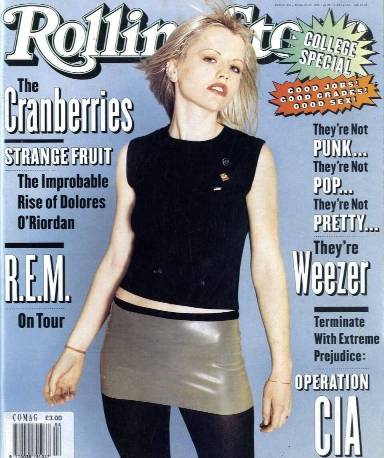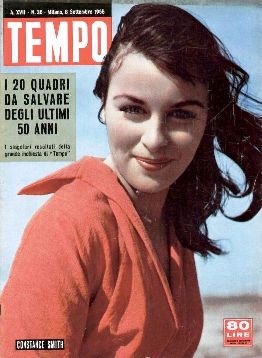 Richard Harris, Dolores O'Riordan and Constance Smith

The Sport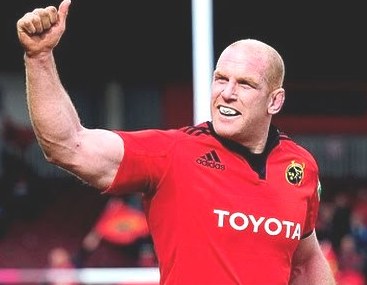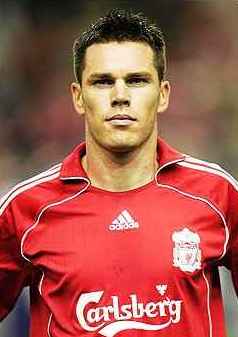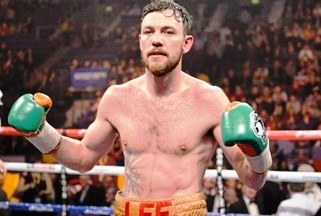 Paul O'Connell, Steve Finnan and Andy Lee

LIMERICK & SPORT
Limerick is not just about music and acting - it is also widely regarded as the Sporting Capital of Ireland, having produced such internationally acclaimed football stars as Steve Finnan (Liverpool and Ireland - pictured centre above), Tom Aherne (Limerick FC, Luton Town and Ireland), Tim Cuneen (Limerick FC, Coleraine and Ireland), Don Givens (Manchester United, Luton Town, Queens Park Rangers, Birmingham City, Bournemouth, Sheffield United, and Ireland), Al Finucane (Limerick FC and Ireland), Sean Cusack (Limerick FC and Ireland), Johnny Gavin (Limerick FC, Norwich City, Tottenham Hotspur, Watford, Crystal Palace and Ireland), Kevin Fitzpatrick (Limerick FC and Ireland), Tommy Gaynor (Limerick FC, Nottingham Forest, Millwall and Ireland), Des Kennedy (Limerick FC and Ireland), Willie Hayes (Limerick FC, Torquay United, Wrexham and Ireland) and Johnny Walsh (Limerick FC and Ireland).

And it is not just in soccer that local sportsmen have excelled internationally. Limerick is the home of Munster rugby, boasting such Irish internationals as Gordon Wood, Tom Clifford, Peter Clohessy, Keith Earls, Jerry Flannery, Anthony Foley, David Wallace, John Hayes, Marcus Horan, Paul O'Connell (pictured above left), Paddy Lane, Pat Whelan, Gerry McLoughlin, Paddy Berkery, Brian Spillane, David Kilcoyne, Ter Casey, Keith Wood, Danagher Sheehan, Bill Mulcahy, Tom Reid, Paddy Reid, Mick English, Paddy Wallace, Alan Quinlan, Paul Wallace, Tim McGrath, Jack Wallace, Joe Wallace, and Richard Wallace.

And of course, in boxing, Limerick has produced such international successes as Andy Lee (pictured above right) and Willie Casey: in tennis, Conor Niland, John O'Brien and Mchael Hickey: in rowing, Sam Lynch: in hockey, Eddie O'Connor, Stan DeLacy, Eimear Cregan, Marie Bartlett and Rebecca Barry; in weight-throwing, John Flanagan: in mountaineering, Ger McDonnell, and in athletics, Timothy Aherne, Con Leahy, Patrick Leahy and Patrick Ryan.

Finally, although not (yet!) an international sport, Limerick boasts many stars of the national game of hurling including Mick Mackey, John Mackey, Richie Bennis, Eamonn Cregan, Mike Houlihan, Gary Kirby, Mark Foley, Ciarán Carey, Leonard Enright, Pat Hartigan, Eamonn Grimes, Joe McKenna, Joe Quaid, Tommy Quaid, Jackie Power, Jim O'Brien and Liam O'Donoghue.
The Place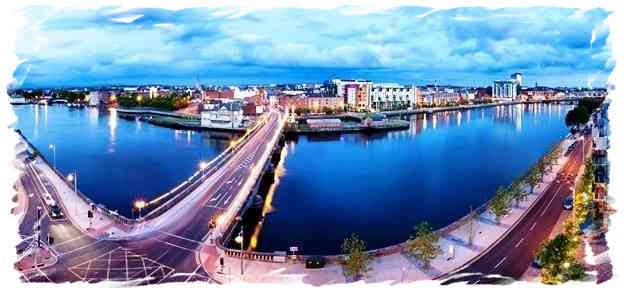 Limerick City [From The Strand Hotel]
LIMERICK
Limerick is a beautiful and friendly city to stroll around, and although there is an excellent bus system, you will find all of the major attractions within easy walking distance of each other. The only exception is the magnificent University of Limerick (well worth a visit), which is served by bus every ten minutes.

Getting to Limerick is easy. Shannon Airport is a mere twenty minutes from Limerick City Centre, with flights incoming daily from the USA (New York and Boston etc), as well as the UK (London and Edinburgh amongst others). If you happen to be already visiting Ireland, then Irish Rail serves Limerick on an hourly basis from the other two main Irish Airports, Dublin and Cork, with Limerick Railway Station positioned a mere few hundred yards from the city's main thoroughfare.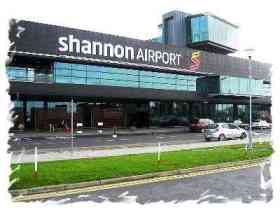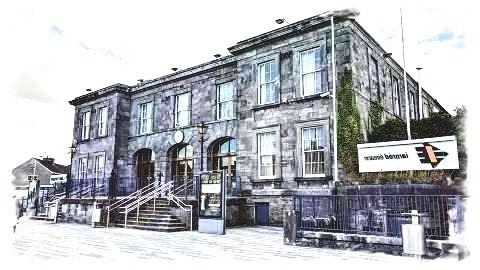 Shannon International Airport & Limerick Railway Station


Most of the best hotels are in the city centre, as are many of the best restaurants and pubs. Some of the pictures on this site for example were taken from The Strand Hotel (in particular the large photo above), while others were shot from the Clayton Hotel.

And now, just a few of our own favourite places.......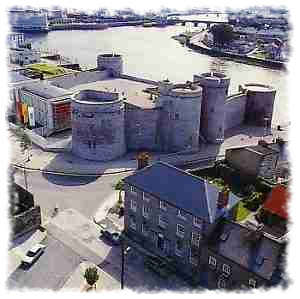 King John's Castle Limerick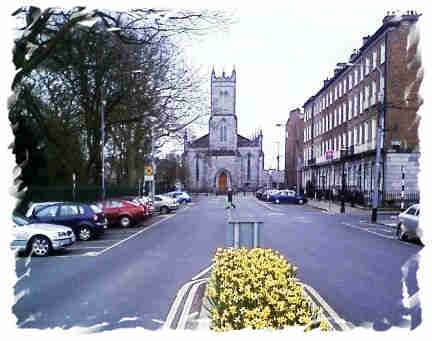 Pery Square Limerick and Limerick City Hall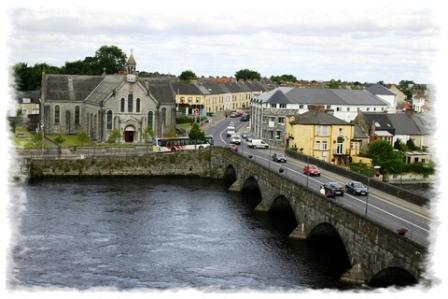 Thomond Bridge, Limerick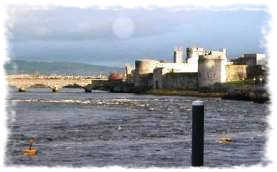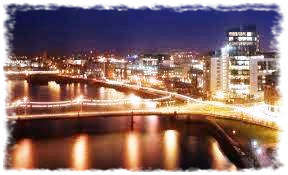 Limerick On The Shannon and Limerick City By Night




King John's Castle, Limerick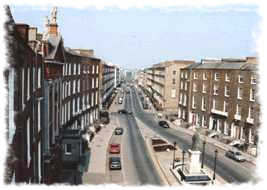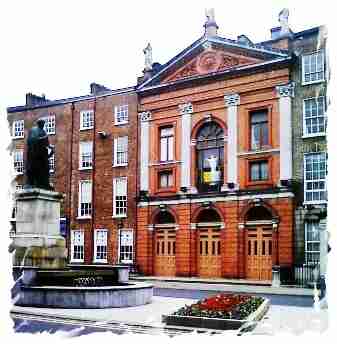 O'Connell Street Limerick and Crescent College Limerick



Fireworks On The Shannon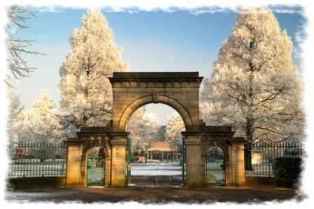 Limerick Peoples Park and Bunratty Castle & Village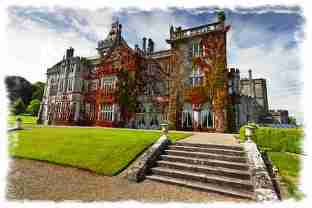 Adare Manor snd O'Connell Street, Limerick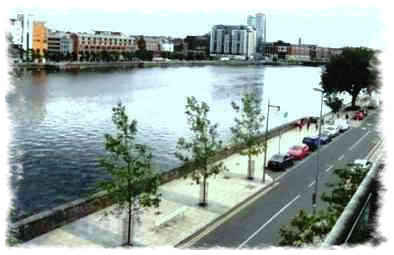 Limerick On The River Shannon



LIMERICK HOTELS
Limerick has a number of quality hotels offering top international standards in both comfort and friendliness. Here are just five of our favourites....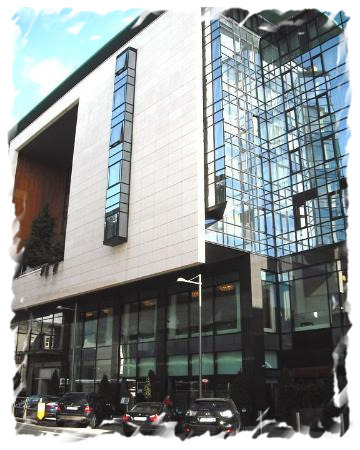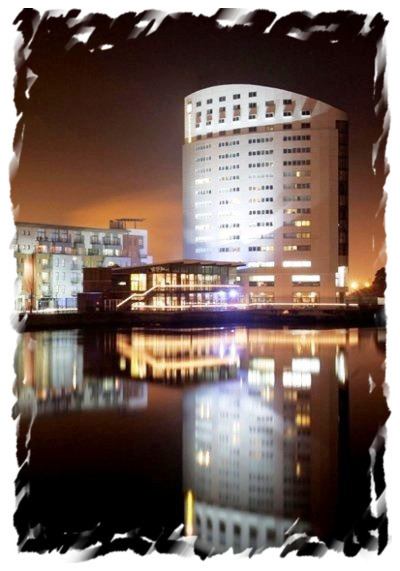 Savoy Hotel and Clayton Hotel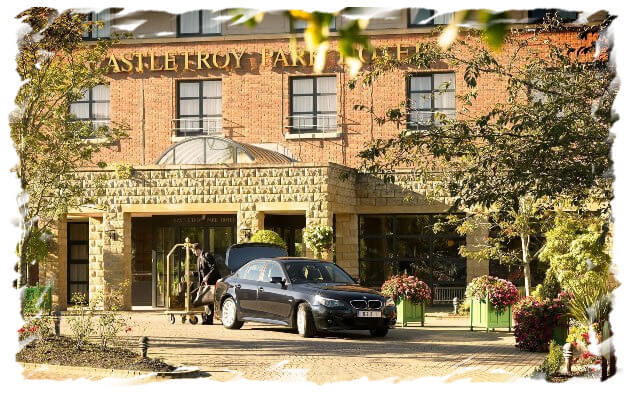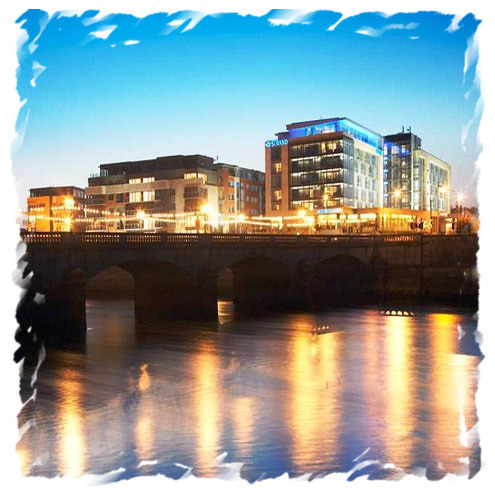 Castletroy Park Hotel and Strand Hotel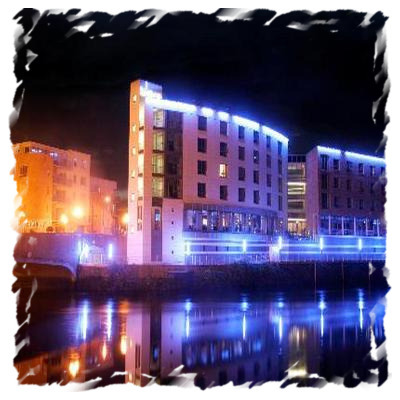 Absolute Hotel

LIMERICK FOOD & DRINK
There is no shortage of top restaurants and pubs in Limerick. Indeed Limerick boasts more quality outlets than most other European cities.

As regards food, Limerick caters for every culinary taste, ranging from Irish to Chinese to Italian to French to Lebanese, and in addition to the stand-alone restaurants, each of the five hotels pictured above can boast an internationally-acclaimed award-winning dining room.

In recent years, the best pubs have also got in on the act, and the food in many of them (Bobby Byrnes, Dolans, and Souths for example), is remarkably good and available throughout the day.

Our personal favourites would have to include the following......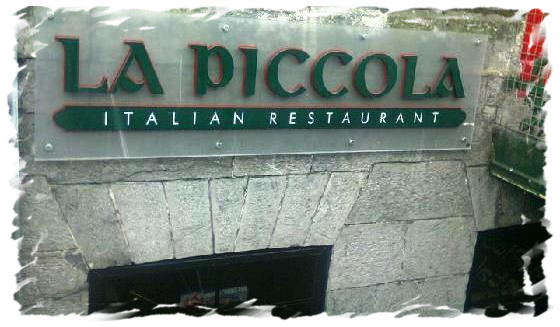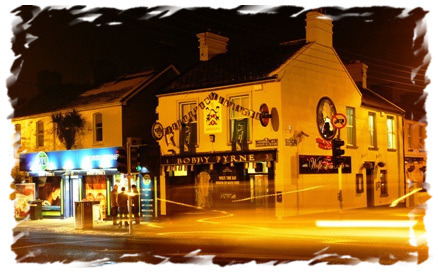 Piccola Italia and Bobby Byrnes Pub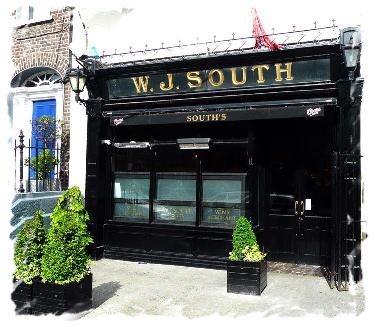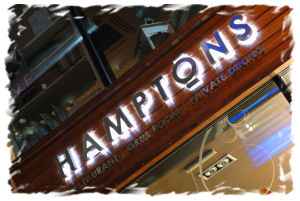 South's and Hamptons Restaurant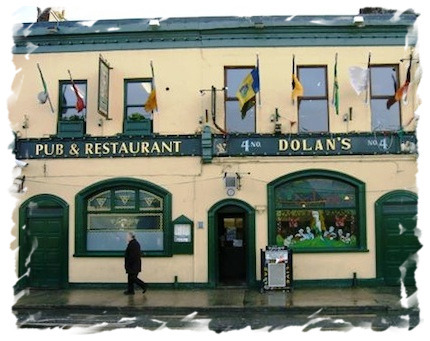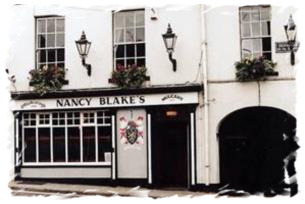 Dolans Warehouse and Nancy Blakes Pub



Freddy's Bistro andThe Cornstore Restaurant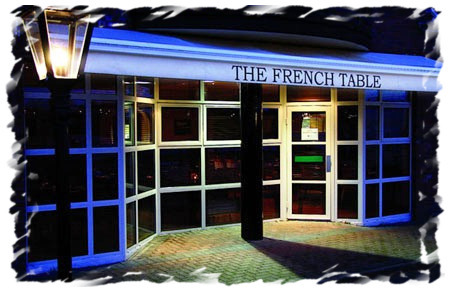 French Table Restaurant and The Azur Restaurant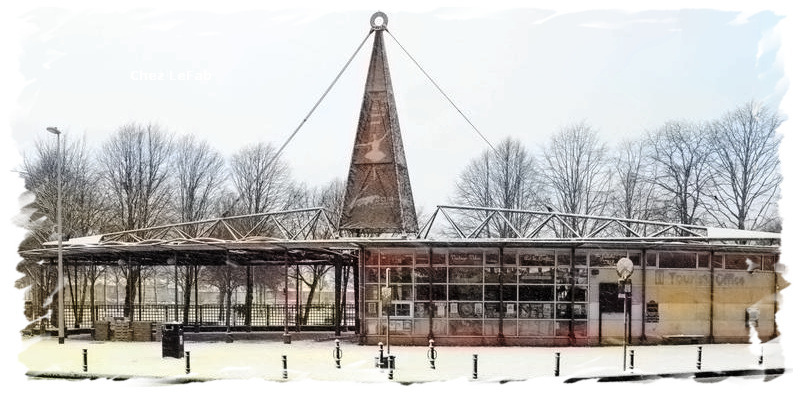 Chez Le Fab

Naturally, we also have the best climate in all of Ireland, but just to prove that it did once snow in Limerick, the above picture of Chez Le Fab (a popular venue operated by Lesley-Anne Liddane and Shay Riordan), was taken by Darren O'Brien on Friday 2nd March 2018 at around 8.30am!

Information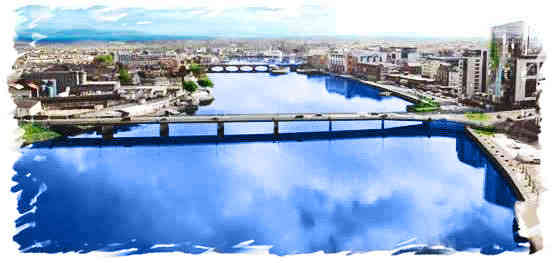 EPILOGUE
Well that concludes our little overview of Limerick. If you would like to know more, please contact us and I will be more than happy to help.

We also recommend you visit www.limerick.ie (which is the official site for Limerick and its environs) for information and assistance.

Meanwhile, if we can be of any assistance, drop me an email, and I will happily reply.

Probably at inordinate length.

You have been warned!

Copyright Songwriter Magazine, International Songwriters & Jim Liddane: All Rights Reserved

ISA • International Songwriters Association (1967)
internationalsongwriters@gmail.com






Cookies Policy • Privacy Policy • Copyright

Legal Notice
This site is published by the International Songwriters Association, and will introduce you to the world of songwriting. It will explain music business terms and help you understand the business concepts that you should be familiar with, thus enabling you to ask more pertinent questions when you meet with your accountant/CPA or solicitor/lawyer.

However, although this website includes information about legal issues and legal developments as well as accounting issues and accounting developments, it is not meant to be a replacement for professional advice. Such materials are for informational purposes only and may not reflect the most current legal/accounting developments.

Every effort has been made to make this site as complete and as accurate as possible, but no warranty or fitness is implied. The information provided is on an "as is" basis and the author(s) and the publisher shall have neither liability nor responsibility to any person or entity with respect to any loss or damages arising from the information contained on this site. No steps should be taken without seeking competent legal and/or accounting advice
Home • Interviews • Writing A Song • Obituaries