Petty himself of course had been dealing with major labels like RCA. Columbia, Atlantic and Decca since 1954 and understood that their policy was to wrest control of acts away from independent producers as quickly as possible, so as to be better able to direct both the choice of song and choice of studios.

Seeing the changes coming down the line, Norman approached the Albuquerque Civic Symphony (later the New Mexico Symphony Orchestra) many of whose musicians were unpaid volunteers, about the possibility of hiring their string section for sessions which could be held in the Lyceum Theatre in Clovis.

Buddy was not immediately convinced that dramatic changes were required however, and when Norman tentatively suggested that he might for example record with strings, Holly turned down the idea flat.

Buddy's caution at moving into the mainstream was perfectly sensible. Although Holly was the voice of everything on Coral and Brunswick coming out of Clovis, the generally more innovative and progressive records issued under his own name had by a strange quirk of fate turned out less successful in chart terms than those released under the banner of The Crickets.

The Crickets had scored four Top 30 hits ("That'll Be The Day", "Oh Boy", "Maybe Baby" and "Think It Over") against Buddy's one ("Peggy Sue"). Even Holly's follow-up to "Peggy Sue", the beautiful and thoughtful "Listen To Me" had failed to even reach the Hot 100.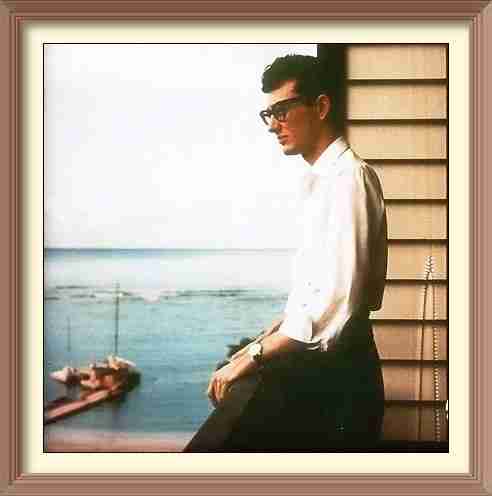 Buddy Holly photographed by Norman 1958

Rock & roll might be in decline during 1958, but even Norman was surprised by the comparative failure of "Rave On" which had been recorded in January 1958, not in Clovis, but in New York as a favour to Coral producer Bob Thiele who claimed to have put his own career on the line at Coral by insisting that "That'll Be The Day" be released.

Norman believed that he got on well with Thiele, and so when Bob asked for suggestions, Norman was only too pleased to provide them. Once in the city however, Norman's discovered that his two recomendations for the conduct of the session had been quietly ignored.

He had suggested the Pythian Temple which Decca actually owned and in which Bill Haley had recorded his "Rock Around The Clock" LP, but Coral had gone ahead and booked Bell Sound. Petty had also asked that if a vocal group had to be used to back Buddy, it should be a female rather than a male group. Coral had booked a male vocal group.

Norman was not being difficult. Although he normally decided some time after each session which track would be a Holly release and which one would be a Crickets release, he knew that this time, it had been already decided by Coral that "Rave On" would fill the final slot on the new Buddy Holly solo LP.

And if that was to be the case, then Norman, consistent to the nth degree, did not want a male chorus in case it might end up sounding more like a "Crickets record" than a "Buddy Holly record".

In spite of this, Petty was looking forward to the New York session. He had an almost encyclopaedic knowledge of the various studios' acoustics, and was aware from jazz virtuoso Bill Evans that Bell was the best "piano studios" in New York. Indeed, some years later, he again used Bell Sound to record a number of singles by The Fireballs.

Realising that under union rules, he would not be allowed act as sole producer, he offered to play on a session which would give him the opportunity of working with top guitarists such as Al Caiola and Don Arnone. Although Norman could not be the sole engineer on a union session, he was, under union rules, permitted as he put it himself to "aid the production". However, as a paid-up AFM member himself, he could of course play piano on the recording.

And of course, as an electronics buff, he was naturally curious to get a look at the masses of equipment which had been specially developed for Bell in New York, in particular their new four-track tape machine, one of which Norman hoped to place an order for.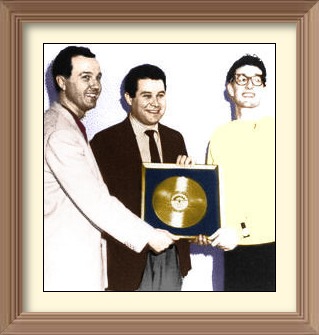 Norman Petty and Buddy Holly, receiving a Gold Disc
from Bob Thiele, Decca Records, New York City 1958

That evening, Norman was in his element, spending a long time examining the equipment in the studios, playing piano on both sides, and pronouncing the entire event "a huge success".

Oddly enough, Bob Thiele himself who had instigated the session felt it had not worked, saying:

"I think Buddy was more comfortable at Clovis. I don't think any of us felt this was a great or successful move, to record in New York".

Comfortable or not, the session had resulted in one of Holly's most iconic - even if commercially less successful recordings.

In fact, if Buddy had really seemed uneasy, it was possibly due to Thiele's choice of second song for the session. Coral's desire to push Holly towards the ballad genre had led Thiele to propose they should also record the old Frankie Laine standard "That's My Desire", penned in 1931 by Helmy Kresa and Carroll Loveday. It was not a good choice. Buddy did two takes, liked neither of them, and Coral never released the song - or at least not during Holly's lifetime.

Thiele who later visited Clovis, had this to say:

"There's an atmosphere and a type of musician there that you just can't get in New York. It's calm and relaxing and there doesn't seem to be any urgency about what you are doing. The appeal of these boys depends a lot on their simplicity. You try them in a New York session and you get a lot of wise guys breaking up that feeling."

Now, six months later, in June 1958, Norman and Buddy found themselves back in New York without the Crickets in an attempt to boost the flagging sales of "Rave On" which was still struggling to make the Top 40. It was to be a fateful visit, leading to Holly's first recording session, backed by musicians other than The Crickets.

Norman explained to me how it came about.

"Buddy and myself were in New York on a promotional tour and I was sitting in the office of one of Decca's top promotion executives and he told me this story about Bobby Darin. Bobby was under contract to Atlantic but his contract was about to expire and he believed that it might not be renewed. Therefore, in order to have something going for him as it were, he had recorded a song he had written called "Early In The Morning", under an assumed name, and Decca had put it out.

In fact, it was already beginning to sell.

However, Ahmet Ertegun is nobody's fool; he has great ears and of course he said "What's going on - that's Bobby Darin!" and so he filed a legal action against Decca and took over the record.Naturally the people at Decca were very sore at losing the record so I said to them - how about letting Buddy to do the song?

Anyway I called Buddy to come over, and he listened to both sides and said sure, he'd do it. He got together next day (Wednesday I think) with Dick Jacobs who was doing the orchestration of it.

It was recorded on Thursday night at the Pythian Temple studios, and on Friday, they were carrying round acetates of the song to all the key radio stations. Monday morning, Decca had copies pressed and on their way into the shops".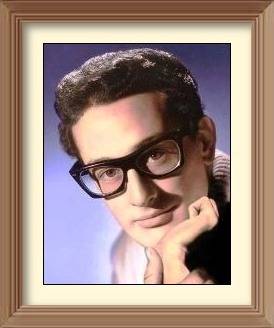 Buddy Holly 1958



It worked. Although Bobby Darin's original of "Early In The Morning" had already charted, Buddy's version still made the Top 30, giving Holly his biggest hit since "Peggy Sue".

Meanwhile, on August 15th, Buddy married Maria Elena Santiago, a Puerto Rican-born receptionist whom he had met some months earlier at Southern Music's New York Office where her aunt, Provi Garcia, headed up the firm's Latin American Music department. The wedding took place in Lubbock, Texas. at the house of Buddy's parents.

Next day, the Lubbock Avalanche newspaper reported: "Married: Buddy Charles Holley (21), and Miss Maria Elena Santiago (25), both of Lubbock".

Maria Elena of course was not from Lubbock, and soon after their honeymoon in Mexico, the couple left Texas to set up home in an apartment on the fashionable 5th Avenue in New York.

The remaining Crickets, Jerry Allison (who had also married the "real" Peggy Sue around the same time) and Joe B Mauldin, remained on however in Texas.

Although Buddy had turned down Norman's earlier suggestion that he record with strings, soon afterwards on a trip to San Francisco, he had a change of heart, as Norman recalled:

"I like a lot of classical music and a lot of string things, but I just felt that for a lot of the things that Buddy was writing and some that he was doing, strings would be complementary.

At first, it wasn't in accordance with what Buddy thought but when he got to thinking about it, the more he got to like the idea. Buddy and I went to New York, we actually went from California to New York, and approached Dick Jacobs with the idea of doing orchestrations".

A few days before the session, Norman told Mitch Miller that he was resigning as associate producer at Columbia in order to concentrate on Buddy Holly & The Crickets, and to develop NorVaJak as a full-service record label.

While in New York Norman also had talks with David Kapp at Kapp Records, whose roster included Roger Williams and Jack Jones, but who also released such country acts as Leroy VanDyke and Mel Tillis. Kapp, who had taken over at American Decca on the death of his brother before starting Kapp Records in 1954, was interested in now breaking into the pop market (he would later go on to sign Brian Hyland and Sonny & Cher), and was willing to look at the possibility of getting national distribution for NorVaJak.


Dick Jacobs

The string session was scheduled for October 21st, with three songs initially chosen - "True Love Ways" (penned by Buddy and Norman based in part on an old gospel tune, and which Vi Petty had recorded earlier in Clovis), "Raining In My Heart" (written by Boudleaux and Felice Bryant who normally wrote for the Everly Brothers, which was offered to Buddy and Norman when they visited Nashville), "Moondreams" (penned by Norman, and recorded earlier as both an instrumental and a vocal), and a late addition of what was an eerily prophetic title in light of later events, "It Doesn't Matter Anymore", written by Paul Anka.

It has since been suggested that Petty picked songs for the string sessions so as to break Buddy from his rock and roll roots. I put this point to Norman.

"Buddy picked the four songs himself. He had played rhythm guitar on my Trio's recording of "Moondreams" which probably accounts for his deciding to pick that tune, but it was he who picked the songs.

It was fun to try and get sounds that were different. I accept that I was probably to "blame" for most of the changes, but it was always with the thought in mind to build something nice around Buddy, that was tasty in the way I viewed music, and yet acceptable in the way in which Buddy viewed music.

Anyway, the point is that he loved all this experimentation - in spite of what you may now hear from the experts".

The string session at the Pythian Temple was a remarkable success, Buddy requiring very few takes to cut each song, completing the Paul Anka song at his first attempt.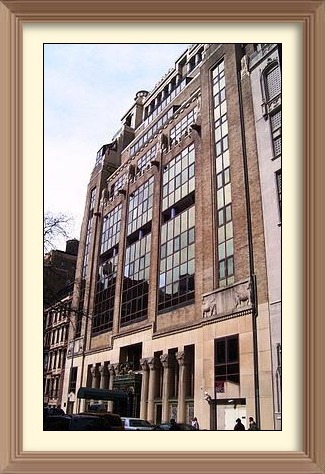 The Pythian Temple

Back in Clovis a few days after the session, Norman received an unexpected letter from BMI, Broadcast Music Incorporated, the organisation which distributes broadcast and other performance royalties. The letter stated that "Mr. Holly claims to be the co-writer of the composition 'Peggy Sue', and entitled to 50% of the writer's share of performance royalties".

The claim was perfectly correct, Jerry Allison had not in fact co-written the song, even though it had been named in honour of his girl-friend (later his wife), Peggy Sue Garron, and the registration was subsequently changed to credit Buddy Holly and Norman Petty.

What did come as a surprise to Norman however was the phrase in BMI's letter that the communication had come, not from Buddy personally, but from "the [New York] attorney of Buddy Holly".

On the 28th October, Jerry Allison and Joe B Mauldin flew back to Lubbock, and later drove over to Clovis. Here they told Norman that a split from Petty was imminent, and that in future, all three of The Crickets would live and record in New York.

Two days later, Buddy and Maria Elena also arrived in Clovis to inform Norman and Vi that Petty would no longer be managing the singer.

According to the definitive book on Buddy Holly, "Remembering" by John Goldrosen and John Beecher (published by Penguin Books), Norman simply asked:

"Is it something I've done?", to be told by Buddy's wife - "It's what you haven't done - you haven't done near enough for him".

Norman might perhaps have pointed to the fact that just eighteen months earlier, he had taken a raw group from Texas which had already failed on one major label and been turned down by two more, transforming them into international stars with two Gold Discs and no fewer than nine chart entries.

But Norman had felt for some months that a split was being orchestrated in New York, and as he had signed no management contract with either Buddy or the Crickets who were therefore free to leave whenever they wished, he put up little argument against the proposal.

Looking back at the split, Norman commented:

"When I asked Buddy if there was anything that I had done to cause the split – I think the question was answered by his wife that time. It wasn't necessarily anything I had done, I had not done enough to exploit Buddy, the world did not know enough about Buddy Holly. I was not doing a competent job of promoting him as an artist. That to me was the basic reason.

I don't think that it was necessarily whether I liked her or [whether] she liked me. It was an inherent opinion of what she thought I should be doing and what I thought I had already done. But as far as musically speaking goes, I don't think there ever was a rift between Buddy and myself".

He did tell Buddy that the two remaining Crickets had changed their minds and decided to remain in Clovis with Norman and to continue as The Crickets, and according to Jerry Allison, who was not present at this meeting but who spoke with Holly outside the office immediately after, Buddy told him that they could have the name while he would continue simply as Buddy Holly.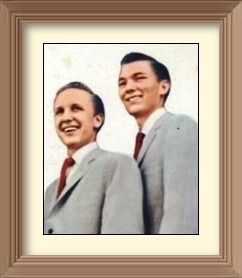 Joe B Mauldin & Jerry Allison

Meanwhile, Coral had released "Heartbeat" which was the last Norman Petty master they had on file in New York, but this had only reached 82 on the US Charts, while Brunswick's earlier release of "It's So Easy" by The Crickets failed to reach the Hot 100 at all.

Norman still had a few finished Holly tracks in Clovis which is normal times might have been dubbed with the Roses as Crickets releases, or left undubbed as Buddy Holly singles, but he had no idea as to the legal status of what he had. His view was that anything recorded in Clovis after Buddy had signed the contract with Coral was probably the property of Coral (this turned out later to also be Coral's legal advice), but he did not know if the label (or indeed Buddy himself) would be happy to release new material emanating from Clovis.

If normal release patterns were followed, a new Holly single and a new Crickets side would both be due in January, and Petty knew enough about radio to appreciate that in order to maintain momentum, it was important that the time scale be adhered to.

This was certainly so in the case of the Crickets who were now his prime responsibility, but as Buddy's publisher and indeed his friend, he certainly did not wish to see his protégée's career devalued either.

Norman said that he assumed that Holly was already recording in New York with Dick Jacobs, but although Buddy had been living in New York since mid-August, and had not recorded since October, Coral had yet to offer him studio time to produce anything new.

And with little or no product available for release, it was becoming obvious that what had been a high-flying double act just six months earlier, was now in grave danger of imploding.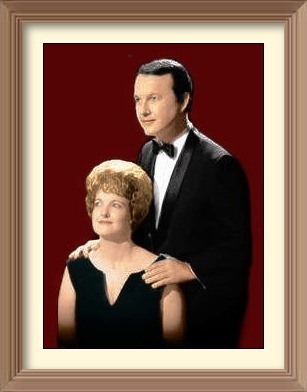 Vi and Norman

Meanwhile, Norman concentrated on two projects, the Crickets with new members Earl Sinks on vocals and Sonny Curtis on guitar, and The Fireballs, an outfit from Raton, New Mexico, comprising George Tomsco on lead guitar, Chuck Tharp on rhythm guitar and vocals, Stan Lark on bass, Eric Budd on drums, and Dan Trammell on second rhythm guitar.

Norman had been impressed by The Fireballs. They were a tight vocal-instrumental combo, with an excellent lead guitarist and a strong vocalist, and he was hoping to develop them as two distinct acts a la The Crickets and Buddy Holly, if possible on two separate but linked labels.

In September, he recorded the first Fireballs track, an unchristened instrumental which he promptly named "Fireball". Norman negotiated a release, not however with Coral to whom he did not bother to offer the sides, but with Jack Kapp at Kapp Records in New York.

Meanwhile the Crickets, or rather a revamped version of the band comprising original members Jerry Allison and Joe B Mauldin, along with new guitarist Sonny Curtis (from Meadow Texas, and who had accompanied Buddy to Nashville three years earlier) and new lead singer Earl Sinks (from near Levelland, Texas), had gone into the studio in November. The only track recorded on that day was the ballad "Someone Someone" (later a hit for the UK band The Tremeloes), featuring Vi Petty on piano.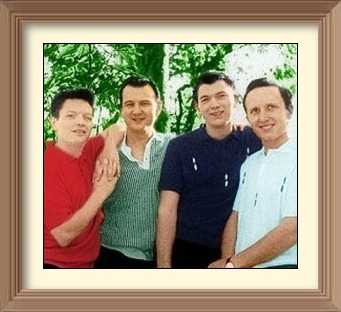 Earl Sinks, Sonny Curtis, Jerry Allison, Joe B Mauldin

In mid-December, the same lineup returned to record their version of an unissued Holly song "Love's Made A Fool Of You" which Buddy had originally recorded as a demo with the intention of the offering it to the Everly Brothers.

Sonny had been Buddy's original lead guitarist in 1956, and is both a fine singer, a superb guitarist and a very accomplished songwriter. Earl Sinks could do a fairly reasonable impersonation of Buddy, while of course Joe B Mauldin and Jerry Allison had both played on all the previous Crickets releases, and yet for some reason or other, nothing produced that winter in Clovis sounded all that much like the Crickets of old, either vocally, instrumentally or strangely enough, acoustically.

I asked Sonny why he felt that The Crickets sounded so different:

"I don't know. Obviously the fact that Buddy was not with us, made a difference to the sound. Secondly, although I was starting to write songs again, we didn't have anything ready for a single so we picked a song that Norman recommended - "Love's Made A Fool Of You" which was actually a Buddy Holly song (he had co-written it with Bob Montgomery), but one he hadn't released.

However, he had done a nice recording of it with Bob but their version had a Bo Diddley beat on it, and since we didn't want to be copying their arrangement, we dropped the Bo Diddley beat without really putting anything as good in its place. Actually, the other side - "Someone Someone" - was a better track really I think".

A few days after Christmas, Norman and Vi had a surprise visitor. Buddy Holly, back in Lubbock with Maria Elena for the holidays, drove the 90 miles to Lubbock but this time on his own.

It would be the last time they would meet.

Meanwhile, The Crickets were not performing live, nor indeed was Buddy, nor had either act any material on the market, and so Coral decided to go ahead and release the Dick Jacobs production of "It Doesn't Matter Anymore" on January 5th 1959 as Holly's follow-up to "Heartbeat".

Magazine reviews of "It Doesn't Matter Anymore" were positive although some radio DJs seemed to prefer the flip side "Raining In My Heart". Sales however were poor, and over the next two months, the single failed to chart, suggesting that Buddy's original scepticism about recording with strings might have been well-founded.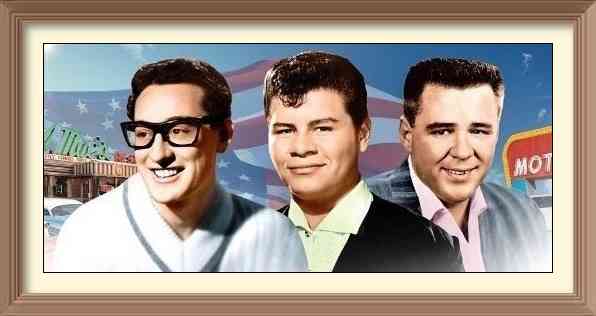 Buddy Holly, Ritchie Valens and J P (The Big Bopper) Richardson



Meanwhile, Buddy had embarked on a the "Winter Dance Tour", a package visiting Minnesota, Iowa and Wisconsin, starting in George Devine's Ballroom in Milwaukee on January 23rd, ending at the Illinois State Armory in Springfield on February 15th, and organised by his agents GAC.

He also had with him a new band, comprising Tommy Allsup from Owasso, Oklahoma on guitar, Waylon Jennings, from Littlefield, Texas, a DJ at Lubbock radio station KLLL and Holly's first signing to his planned Prism Records label on bass, and Carl Bunch (from Odessa, Texas, a member of Ronnie Smith's band The Poor Boys) on drums.

In spite of the agreement between Buddy and Jerry, they were billed as "Buddy Holly & The Crickets".

On the bill with Buddy, who was headlining the tour, was fellow-Texan J P Richardson, known professionally as The Big Bopper, a DJ from Beaumont, Texas who had hit the Top 10 with "Chantilly Lace": Ritchie Valens from Los Angeles who had hit with "Donna" and at that moment was on the charts with both that song and the flip side "La Bamba"; Dion & The Belmonts from New York, who had hit with "I Wonder Why" and were on the charts with "Don't Pity Me", and Frankie Sardo, also from New York and whose current release "Fake Out" was Number 68 on Cashbox although it had failed to make Billboard. Frankie was so new to the scene that some tour posters incorrectly listed his latest record as "Take Out"!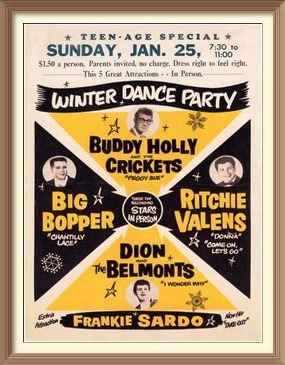 If Buddy had been at all concerned that his popularity was on the wane, he need not have worried. Most venues were full to capacity, and in spite of the presence on stage of two acts with current chart hits, Holly was easily the most popular performer on the tour.

It was however a gruelling odyssey, involving extremely bad weather, and chaotically organised by GAC, leading Buddy Holly to eventually charter an aircraft following the engagement at Clear Lake, Iowa to take him to his next appearance.

Early on the morning of February 3rd 1959, just twelve weeks after the split, and as The Crickets were driving back to Lubbock from a recording session in Clovis, Buddy Holly, the singer who was to inspire a generation, died in an air-crash, flying between Mason City, Iowa, and Fargo, North Dakota. Ironically, the promoter of the next event had been trying to get it cancelled due to the weather, not knowing that the three singers had already chartered a plane.

Buddy Holly was just twenty-two years of age.

Killed with him were fellow performers Ritchie Valens aged 17, and J P Richardson aged 29, known professionally as The Big Bopper, along with the pilot, Roger Peterson, aged 21.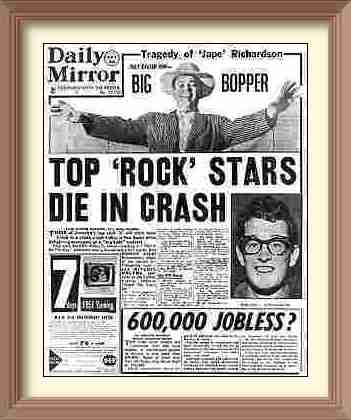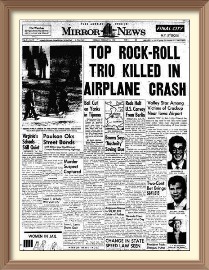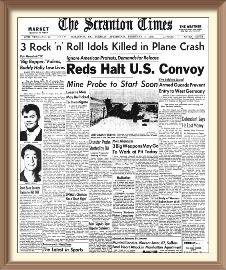 A few hours later, Norman Petty received a call from a friend working at a radio station in Indiana giving him the news. Around the same time, Bob Linville, a member of The Roses who provided the backing vocals on the Buddy Holly & The Crickets recordings, rushed over to the Petty Recording Studio. He described a scene of total desolation. Phones were ringing out unanswered, while Norman and Vi sat upstairs in the apartment weeping.

On the following Saturday, over 1,500 mourners, including Norman and Vi, attended Buddy's funeral in Lubbock, as did The Crickets.

Just twelve weeks earlier, they had all been celebrating the string sessions in New York, and now they were confronted by what Norman Petty later would describe to Bill Griggs simply as "catastrophic".

Norman and Vi returned to Clovis to resume the ongoing negotiations with the various New York lawyers who had become embroiled in the split, and to continue recording (as Norman presumed) the remaining Crickets.

That was not to be either. The Crickets left Texas in May 1959, moving initially to New York, and from there to Los Angeles, where a year later, they finally delivered the contracted album, "In Style With The Crickets" to Coral. The album, a mish-mash of styles, producers, studios, lead singers and musicians, was eventually released in August 1960 at a time when the Crickets effectively no longer existed. Although it contained some superb new songs by Sonny Curtis which would later become major hits by other acts, it failed to chart.


"In Style With The Crickets"



Meanwhile, Brunswick had released "Love's Made A Fool Of You" by The Crickets on 27th February 1959. It too failed to chart in the USA, as did their subsequent Coral singles, "A Sweet Love" and "More Than I Can Say".

Maria Elena returned to New York after the funeral. Buddy had recorded six songs in their apartment on Norman's old tape machine, and she handed these over to Coral Records. Buddy had not made a will, and under New York law, the first $5,000 automatically went to Maria Elena with the rest of the estate divided equally between her and Buddy's parents. The estate was valued at $132,000 (in current values, $1.3 million).

Coral Records rushed out the "Buddy Holly Story" in March 1959. It featured an iconic black and white photo on the cover and contained all of his and The Crickets' single A sides. The final track chronologically, was "It Doesn't Matter Anymore", which had entered the US charts four weeks after Buddy's death, peaking at 13 on the Hot 100, giving Buddy his biggest hit since "Peggy Sue", and also his final American Hot 100 chart entry. The album itself however reached Number 11 on the American charts, eventually selling over a million copies.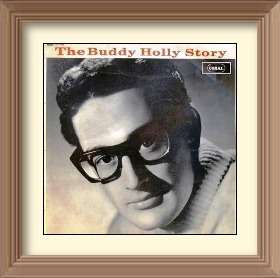 The following July, Coral released one of the tracks which Buddy had recorded in his Manhattan apartment prior to leaving on the final tour. "Peggy Sue Got Married", with backing dubbed on by a Jack Hansen-led group of session musicians, failed to chart. One year later, Coral put out "True Love Ways" which also failed, along with an album "The Buddy Holly Story Volume 2", containing all six apartment tracks plus some B sides from Holly's career. It could not emulate the success of Volume 1 and as far as Coral seemed to be concerned, that was it. the Buddy Holly era was seemingly over.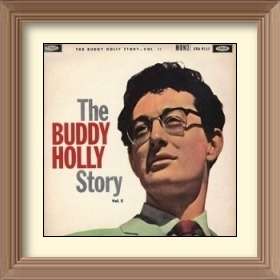 Very few dead performers can sustain a commercial record career much beyond their own lifetime. They soon fade from the airwaves, and after a decent interlude, the labels consign them to back catalogue. Witness Sam Cooke, Otis Redding, and Jim Croce, very talented acts who had appreciably more chart success than Buddy had in his own lifetime, but who are rarely if ever mentioned nowadays.

With Buddy Holly however, something was to happen which few people could have foreseen. But it would not happen in the USA.

In Britain, "It Doesn't Matter Anymore" hit Number 1 soon after Buddy's death. Within weeks, an unissued side from Buddy Holly's 1955 Nashville sessions "Midnight Shift" on Brunswick charted, followed by a succession of apartment tracks and reissues including "Peggy Sue Got Married" (September 1959), "Heartbeat" (April 1960), "True Love Ways" (May 1960), "Learning The Game" (October 1960), "What To Do" (January 1961), "Baby I Don't Care (July 1961) and "Listen To Me" (April 1962).

What is more, the album "Buddy Holly Story Volume 2" which had gone almost un-noticed in the USA, reached Number 7 in the UK, followed by the release of "That'll Be The Day" a collection of all Buddy Holly's 1956 unreleased Nashville sessions, which hit Number 5.

Buddy had always been popular in the UK where in chart terms, his success rate had greatly outstripped his American track record, but this amazing run of successes, comprising after all material which most Buddy Holly fans already had in their collections several time over, was down to mainly one person, a young Englishman named John Beecher, without whose tireless work, organisational skills and writing talents, the Holly legend might well have been allowed to quietly fade away altogether.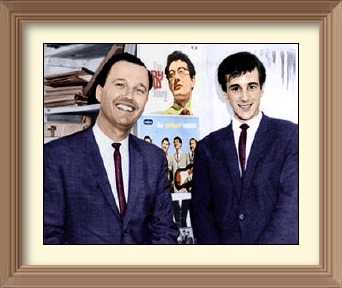 Norman Petty with John Beecher, founder of the Buddy Holly
Appreciation Society and today CEO of Rollercoaster Records

Soon after Buddy's death, Beecher, still a teenager, revived the dormant Buddy Holly fan club under the new name of The Buddy Holly Appreciation Society. A well-written monthly newsletter followed giving whatever information could be gleaned from London, Lubbock and Clovis. Members were urged to write letters to Decca Records in London requesting further releases, and when successful, recommended to purchase the new singles or albums on the day of release so as to guarantee a chart entry.

The consequent successes resulted in massive press publicity, more airplay, and increased sales of Holly's back catalogue, none of which went un-noticed by Coral in New York.

And John Beecher did not confine himself to Buddy. The post-Holly Crickets too, now in reality a band in name only, scored three UK chart entries during 1960 on Coral with material taken from the part-Petty produced "In Style With The Crickets" album. The album itself even reached the UK Top 20 album charts at a time when what was left of the band was reduced to touring as backing musicians for The Everly Brothers.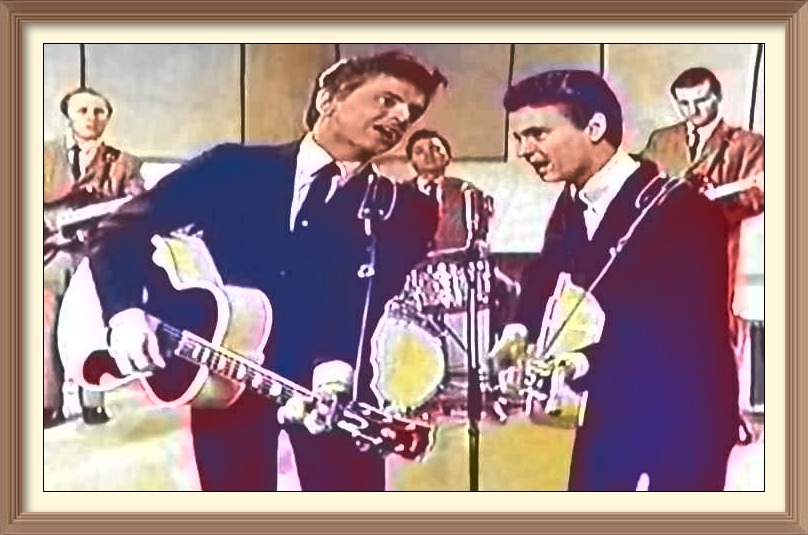 The Everly Brothers backed by Joe B Mauldin, Jerry Allison & Sonny Curtis

Decca got the message - the Buddy Holly legend was not dead, or at least not in Britain, and in 1961, moves were initiated by Coral in New York to discover what unissued tracks might be available for perhaps one further album.

Meanwhile Norman, now minus the Crickets and finally free of the legal quagmire surrounding the Holly estate, was concentrating on the careers of two groups - both vocal/instrumental combos.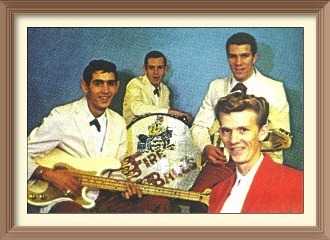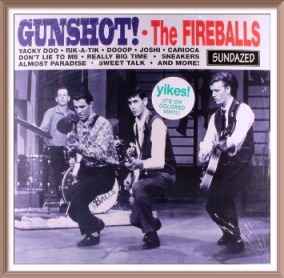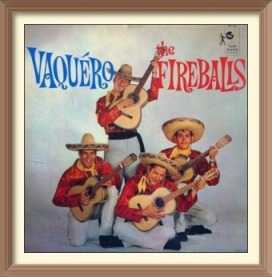 The Fireballs


The first release by The Fireballs on Kapp had failed to chart, but their follow-up "Torquay" (co-written by George Tomsco and Norman, and re-named from its original title "Curious") on the newly-formed Top Rank label, made the Top 40 in September 1959.

Norman now planned to repeat the ploy he had used with the Crickts by making the Fireballs effectively two acts, one a vocal group fronted by their vocalist Chuck Tharp, and one an instrumental combo fronted by guitarist George Tomsco.

He now also moved the Norman Petty Trio over to Top Rank and effectively broke his last links with Southern Music by publishing the new tracks, not through NorVaJak which had a contracted 50-50 split arrangement with Southern, but through his newly-founded and wholly-owned Dundee Music outlet.

The Fireballs next single under the name Chuck Tharp & the Fireballs was their first vocal outing. "Long Long Ponytail", on the Jaro label (a subsidiary of Top Rank) failed to chart, and although they continued to release both instrumental and vocal tracks throughout 1959, 1960 and 1961, only the instrumental sides caught the public's imagination, providing hits such as "Bulldog", "Foot Patter", "Vaquero", "Rik-A-Tik", and "Quite A Party".

Disappointed in the failure of the vocal releases, Tharp quit the group, to be replaced by Amarillo, Texas resident Jimmy Gilmer, a native of Chicago, who had earlier recorded a solo single at Clovis.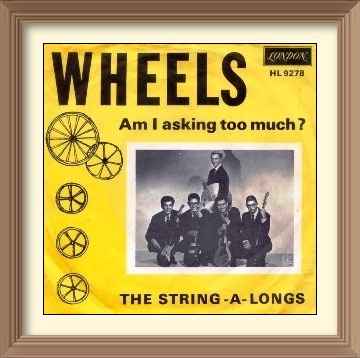 The String-A-Longs


In September 1958, Norman had also signed a second group, the Leen Teens, from Plainview, Texas. The band, comprised Richard Stephens on lead guitar, Keith McCormack and excellent songwriter on vocals and rhythm guitar, Jimmy Torres on rhythm guitar, Aubrey de Cordova on bass guitar and Don Allen on drums. Their first release was the vocal "So Shy" which Norman placed with Imperial Records, did not however chart.

During a later session, Keith was unable to perform due to a sore throat, and Norman suggested they record two instrumentals. one penned by him, the other by the band.

The instrumentals proved difficult to place but eventually Norman got an offer from Warwick Records.

However, he was uneasy with the company's reputation, asking the group members to invite their parents over to Clovis. When they arrived, according to Keith McCormack, he told them that he had an offer, but that he was worried that the label might not pay up the royalties if the record was a hit. The parents did not want the band to sign with Warwick, but as Keith said:

"We pleaded with them for hours to co-sign because having a hit was better than having no hit at all, regardless of the possibility of getting cheated. We finally won".

Leased to Warwick Records, which also had Johnny & The Hurricanes and The Tokens, the band, now re-named The String-A-Longs, hit the Hot 100 in September 1961 with "Wheels", reaching Number 3, ending up with the 8th biggest record of the year.

However, Norman's fears were realised. Neither Norman nor the String-A-Longs were to get any money from the sales of the single - Warwick Records filing for bankruptcy just before it was due to pay out, leaving The Stringalongs, Johnny & The Hurricanes, and The Tokens without their royalties.

But from Norman's point of view, there was better news. "Wheels" now developed a life of its own. Covered by the Joe Loss Orchestra, the Billy Vaughn Orchestra, the Ventures, Percy Faith and many more, and with even a vocal version by country singer Johnny Duncan, it was to become not just Norman's biggest instrumental composition, but its royalties exceeded the combined earnings of the "That'll Be TheDay", "Peggy Sue" and "Oh Boy".

The String-A-Longs managed two further hits in 1961, "Brass Buttons" and "Should I" followed by a number of radio hits, including "Twistwatch", "Sunday", "Matilda", "My Blue Heaven" and "Replica".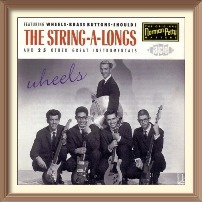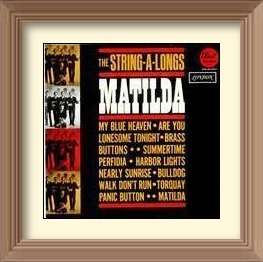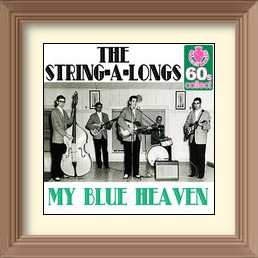 Although very few instrumentals turn into hits, Norman managed to score more than a dozen hits between the two combos. I asked him if he felt he had a particular affinity with instrumentals.

"Perhaps it was just luck. However, I have always "felt" and instrumentally tried to create emotion in music, be it instrumental or vocal, almost as if the instrumental "sings" your own ideas and feelings at that time".


In 1959, Norman set up the Norman Petty Foundation, an organisation which funded churches in the region to acquire sound equipment. Not only did he advise on what to purchase, Norman installed the equipment himself at no cost to the churches involved.

The next year, he purchased the Mesa Theatre at 206 Main Street in Clovis, so that he could plan the construction of a new studio which would enable him to record concerts. or even a string orchestra if required.

Some time after, he opened KTQM an FM radio station, in the foyer of the theatre and the first FM station in Clovis. One early playlist shows Buddy Holly's string sessions and ballads such as "Everyday" and "Words Of Love". Mainly though, it was instrumentals, big band and some MOR pop, although no Trio tracks! Still, Norman, in choosing the call letters K-TQM, had nailed his own musical tastes to the mast. The letters stood for "top quality music"!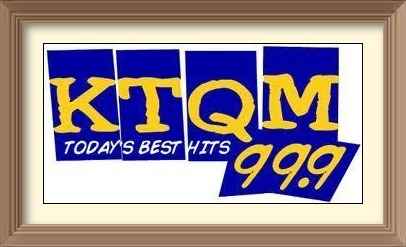 In 1961, Buddy's parents who had remained on good terms with Norman and frequently visited him and Vi in Clovis, approached Petty in relation to a communication they had received from Coral Records asking the family to send whatever tapes they had to New York for a proposed release. However, the Holleys, unhappy with Coral's earlier treatment of the "apartment tapes", were unwilling to hand over the material in their possession.

Norman agreed to negotiate with New York, and if an agreement acceptable to the Holleys could be reached, to prepare items for release. In March 1962, he delivered a 1958 Clovis recording of "Reminiscing" to Coral, which was issued in late August. This was the first Holly single released in the USA for over two years, but although it aroused considerable radio interest, it failed to chart. In the UK however, it reached Number 17.

Coral were now definitely interested and agreed to allow Norman and the Holley family to dictate events. Norman booked The Fireballs to add backings to the rough demo tapes Holly had left behind after his death, as well as the other sometimes incomplete material which was surfacing from various sources.

Norman set to work dubbing new accompaniments onto these tapes. It was slow, tortuously painstaking work, but eventually, he was able to deliver to Coral enough tracks for the 1963 album "Reminiscing". This time the American market reacted more positively, and the LP charted, leading to several single releases in the USA, including "Bo Diddley" and "Brown Eyed Handsome Man".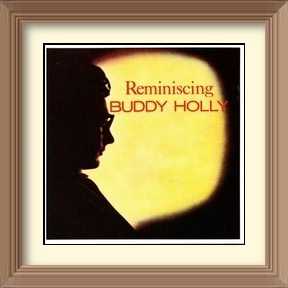 In the UK, the "Reminiscing" LP reached Number 2, while the singles ""Bo Diddley", "Brown Eyed Handsome Man" and "Wishing" reached 4, 3 and 10 respectively on the UK Top 40. Over the next few years, three more Petty-produced Holly albums came out of Clovis, "Showcase" (1964), "Holly In The Hills" (1965) and on the tenth anniversary of Buddy's death in 1969, the final LP "Giant".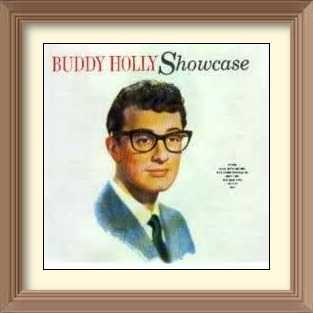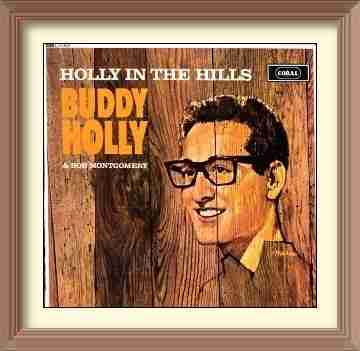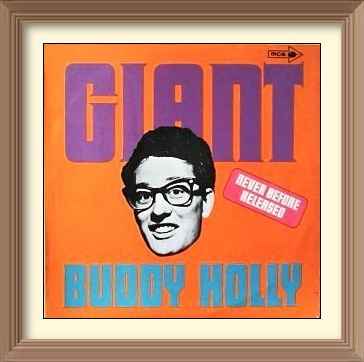 Though some Holly fans were critical of the fact that the original tapes had not simply been released undubbed, or that perhaps the remaining Crickets had not been invited back to dub the tracks. Norman remains unrepentant. Coral he says, were simply not interested in releasing undubbed albums, and as for using the Crickets, they were now signed to Liberty Records in Los Angeles and were "unavailable".

"As years go by, I have been criticised for doing what I did, but I would not have done any differently than I did at the time.

I still feel that what we did added rather than subtracted from the overall sound of Buddy, and after all Buddy too always wanted the best and most exciting sound possible to be in the finished product.

This was my priority when Buddy was alive, and equally so after he died. It was very time-consuming but I never minded that - as far as I was concerned, it was a labour of love".

Although Norman's financial return from the Buddy Holly albums was negligible, his biggest chart success was still ahead of him.

In late 1962, a member of The String-A-Longs, Keith McCormack, approached Norman with a song he had written titled "Sugar Shack". It was a simple if catchy number and Norman decided to offer it to The Fireballs and their lead singer Jimmy Gilmer.

The basic track was duly recorded in March 1963, but Norman felt it lacked something. Aware that the Fireballs might object to any embellishments if they knew about them, he waited until the group were on the road again before adding the now-famous SoloVox riff to the song, a riff which completely transformed the tune.

Initially however, George Tomsco was not too impressed! He recalls:

"When we heard "Sugar Shack" come on and that funny little merry-go-round thing come on, I really thought Norman had messed up. But, after it became Number 1, well I had changed my mind by then and thought that was a pretty neat little line!"

Released in May on Randy Wood's Dot Records, under the collective name of Jimmy Gilmer & The Fireballs, it was a slow burner, but in September, it hit Number 1 in the USA, staying at the top for five weeks, making it both the biggest record of 1963 and the biggest record ever to come out of Clovis, while giving The Fireballs the distinction of being the only group to hit the US Top 40 with both instrumentals and vocals.

The song was also released as an instrumental by various acts including the Percy Faith Orchestra and even Lawrence Welk, becoming yet another valuable NorVaJak copyright.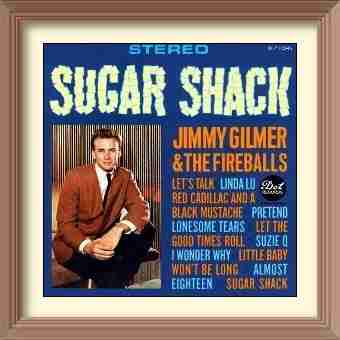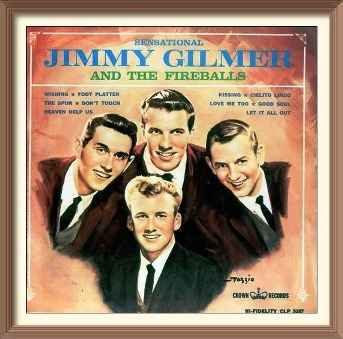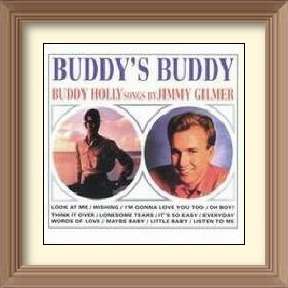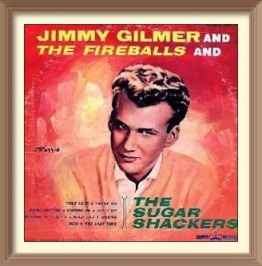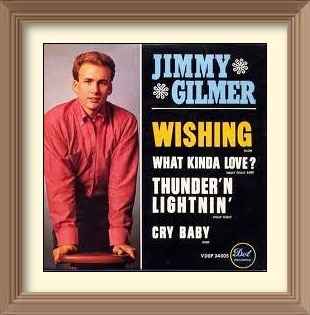 During 1963 and 1964, in the midst of the "British Invasion", Jimmy Gilmer & The Fireballs were one of America's top acts, appearing on nationwide TV and criss-crossing the country on live shows.

Further Fireballs' successes followed, with such hits as "Daisy Petal Picking", "Ain't Gonna Tell Anybody", and covers of Buddy Holly's "Look At Me" and "Wishing", along with several albums including "Buddy's Buddy", "Folkbeat" and "Campusology".

In 1967, Norman switched Jimmy Gilmer & The Fireballs to Atco, changed their name back to The Fireballs, and scored an immediate Top Ten success with his production of the Tom Paxton song "Bottle Of Wine", earning for them their second Gold Disk. Over the next few years, they scored several further hits, including "Goin' Away", "Come On React" and "Long Green".


Asked about Norman Petty's financial dealings with them, George Tomsco had this to say.

"I know Norman dealt with Holly & the Crickets differently than with us. I think he was trying to keep them from blowing all their money and maybe was too strict on them business-wise.

Finding that it caused a lot of conflict, I think he probably reconsidered his position and just paid us our royalty checks and let us do what we wanted, even though he did give us some precautionary guidelines to consider!

Norman was proud of his success with Holly & the Crickets. It took both of them together for that success. Norman had money - he wasn't in need!"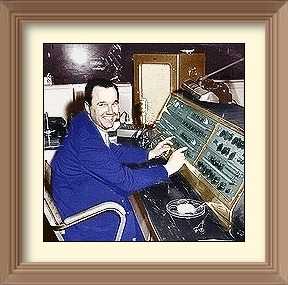 Norman Petty at the Norman Petty
Recording Studios, Clovis, New Mexico

Norman Petty shrugs off criticisms directed against himself, but will brook no criticism of Buddy Holly or indeed of any singer or individual associated with his studios. My efforts to persuade him to compare the various singers with whom he had worked, were politely but firmly brushed aside.

"Each artist has his own individuality, and thus his unique contribution to music. It would be unfair to rate one against the other in view of this".

As the seventies approached, the studio in Clovis moved with the times with plans for becoming one of the first studios in the world to go 46-track.


New Norman Petty Recording Studios, Clovis, New Mexico

I asked Norman if he ever wished for the simplicity of the fifties?

"Sometimes. The simplicity and indeed the feeling of being unique, were of course very enjoyable, as were the people we were associated with then.

Again, when you did something different in those days, it was more noticeable and more outstanding, Of course, living was far less complicated then too!

However, multi-tracking has certainly added many new and exciting possibilities, as well as problems! I wouldn't want to change the times, but it is nice to think back over the great times all of us who were part of musical history had".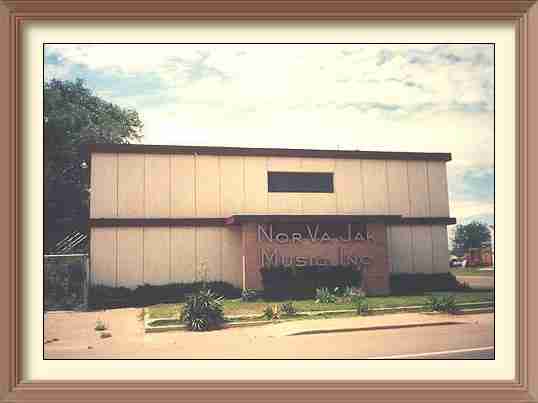 NorVaJak Music, Clovis, New Mexico,
owned by Norman Petty

Norman Petty has been involved with so many hit recordings, and has been the man behind so many recording innovations, that it is often easy to forget that he ranks as one of the most successful songwriters of the last twenty years. I asked him for advice for our members - advice which he is probably more qualified to give than most songwriters, since he has seen the business from all sides - as a writer, a producer, a recording artist, and a music publisher.

"First, he honest with yourself in self-criticism of your ideas.

You must believe that what you are doing is different and good, and that it will evoke memories or active thinking in the mind of your listener . . . will bring to life the fact that music is a great denominator in every person's life.

Next, the best possible presentation is important, including both your best ideas and a good sound.

Probably most people listen for good and different ideas than for good sound, but having both helps.

Don't forget connections . . , they are very important to the writer . . . knowing as many artists as possible, being able to communicate with responsible people in music publishing, in recording, in artist representation . . . and you also need patience, but coupled with confidence in yourself.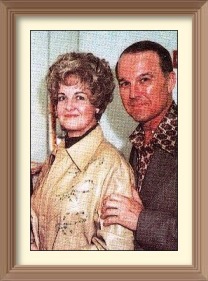 Vi & Norman


When you have selected a publisher you feel will do the best job for you - give the publisher a chance to work for you.

If he is the right publisher and if he believes in you and your song, you will have little need to prod activity on your behalf.

After all, the publisher agrees to accept your work because he feels that it will be successful and make money for a long time to come; accordingly the sooner it starts to make money, the happier he will be.

But above all - keep writing and practising your craft".

Copyright Jim Liddane: All Rights Reserved: Printed By Permission.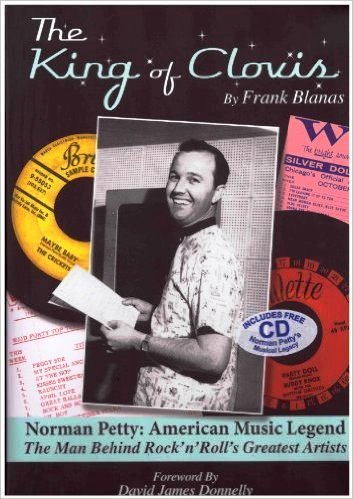 At Long Last - Norman Petty's Biography!

It gives me great pleasure to announce that the first-ever biography of Norman Petty, is now available.

Written by Frank Blanas, and published by John Beecher's Rollercoaster Books, this is perhaps the most comprehensive tome to date about the early years of Rock & Roll.

With more than 500 pages, and loads of rare and previously unpublished photos, this is an absolute must.

Click on the book cover above for further information.

Jim Liddane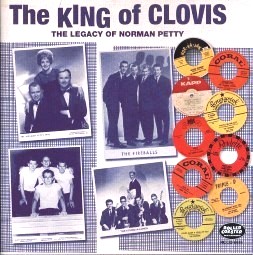 And A New Norman Petty CD!

Rollercoaster Records have also brought out a great compliation CD featuring the best of Norman Petty, including tracks by the Norman Petty Trio, The Crickets, Buddy Holly, Roger Williams, Sonny West, The Stringalongs, The McGuire Sisters, Carolyn Hester, The Fireballs and many many more.

A total of 32 tracks, and a beautiful 28 page booklet to boot!

Click on the CD above for further information.



ISA • International Songwriters Association (1967) Ltd
PO Box 46 • Limerick City • Ireland • Tel 061-228837 • Fax 061-2288379
ISA Website http://www.songwriter.co.uk • Editorial E-Mail internationalsongwriters@gmail.com

International Songwriters Association Limited
Registered In Dublin, Ireland • Company Number 38917
Registered Address • High Chaperal, Raheen Heights, Limerick City, Ireland
Postal Address • PO Box 46, Limerick City, Ireland